Young direct-to-consumer startup Senreve amassed legions of fans in just a few years, from power women in Silicon Valley and Wall Street to Hollywood celebrities, to more recently, a new generation of fashionistas in China.
Its global resonance didn't happen by accident. Senreve's founder and CEO Coral Chung said she launched the brand to be international in scope from the beginning – a decision that was naturally rooted in the outlook of the Chinese-American founder, who had lived and worked in cities across Asia, such as Singapore, Shanghai, Taipei and Hong Kong.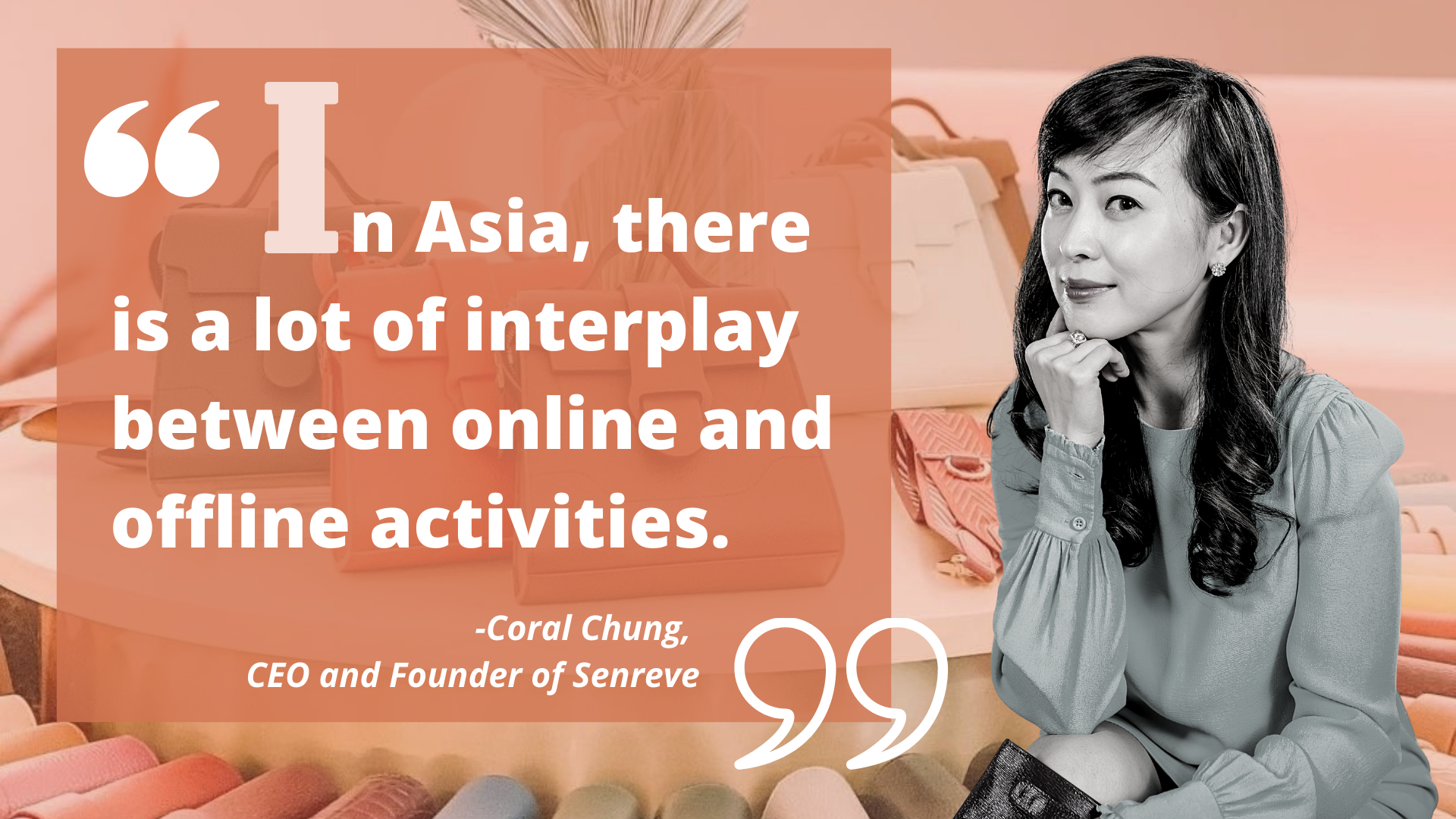 "It doesn't make a lot of sense to be a U.S.-centric company because the luxury customer is very global," these shoppers travel significantly and constantly seek out experiences in luxury capitals around the world, Chung said. "We're just constantly thinking about what products are the most relevant in a Senreve woman's life right now and how we could curate and create that for her."
Launched in 2015, Senreve gained popularity for its stylish, versatile bags for working women, like the Maestra, designed in New York and handcrafted in Italy and Spain. The label champions modern, multihyphenate women who "do it all" and straddle different roles and identities in their lives.
That ethos seemed to have struck a chord with not only professional women in China, but also an even younger demographic: the brand said its customers in China are on average 10 years younger than their U.S. counterparts, typically in their mid-30s. Senreve customers might be a law or medical student or a recent graduate who just joined the workforce and is savvy, intelligent and confident in her tastes.
To further engage these young shoppers, Senreve officially opened a storefront on Tmall Global, Alibaba Group's cross-border e-commerce platform, in September. Today, the digital store drives roughly 90% of the label's total sales in the market, with China representing half of Senreve's business globally.
Pivoting in a Pandemic
The company said a primary driver of its growth on Tmall Global has been consumers' desire for global brands and "frictionless" shopping experiences, when they couldn't travel or shop overseas due to Covid-19.
As shoppers increasingly turned to e-commerce, Senreve saw "tremendous and historic" results in its first 11.11 Global Shopping Festival. It became one of the top sales performance days for the brand globally, said Chung. She added that that success was also thanks to teams at Tmall Global, which worked with them to forecast and secure inventory ahead of 11.11, when the pandemic caused the brand's Italy factories to shut down for two-and-a-half months. 
And they continue to leverage the e-commerce platform's consumer analytics and insights to refine its China strategy. For example, the brand used information about in which cities it had been outperforming to plan where to next hold pop-up events.
"What we've noticed is – in Asia – there is a lot of interplay between online and offline activities," Chung said. Shoppers tend to appreciate when brands' tangible experiences go hand-in-hand with their digital storytelling and services. Their Asian customers, for example, are more comfortable with doing research about the brand on their phones as they shop in its pop-up store.
Insights such as these have prompted Senreve to roll out more events in the region, while expanding its digital push. Last summer, the brand had a pop-up event in Hong Kong to tease its latest vegan collection. It drove tens of thousands of visitors and garnered a 2,000-person waitlist, while online traffic and conversion also spiked.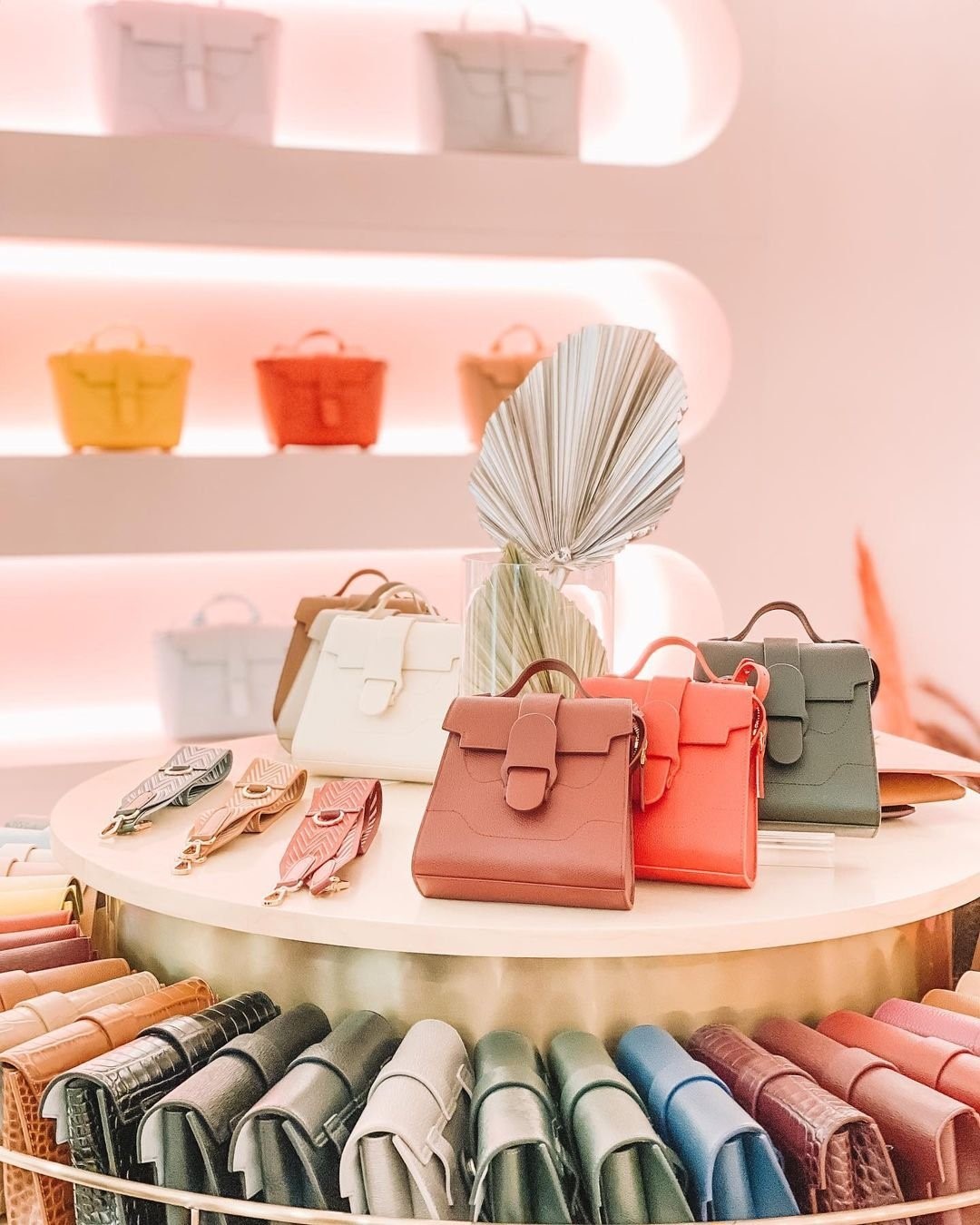 Flex for Success
The brand now has dedicated teams in Shanghai and Hong Kong and is planning to launch a new store on Tmall, another e-commerce site that runs in parallel to Tmall Global but features a broader brand selection and audience.
"Things move so quickly in China that you really need to have a more-localized capability in decision-making and intelligence on the ground to be able to succeed," Chung said.
In a unique landscape like China's, Senreve opts for what she described as a "decentralized" approach, allowing local teams to maintain a level of flexibility to adjust as appropriate to the market. That is opposed to many cases Chung said she has seen of companies taking a centralized, cookie-cutter approach to global markets, where their U.S. headquarters weren't close enough to things happening on the ground, and their China team lacked control and command. More often than not, those organizations ended up in conflicts, turnover and reboots.
For Chung, the curveballs thrown by 2020 underscored the importance of staying flexible enough to adapt plans to new scenarios and diversification, as the company continues to grow. The past year has shown how operating within a single category, supply chain or geographical market can leave companies vulnerable to unpredictable challenges.
Shifts in consumer behavior have also emerged from the outbreak, including a trend towards smaller bags, as opposed to Senreve's larger-sized bags that can hold laptops for long-haul travel. With more people staying home, the brand also introduced a new at-home collection that includes cashmere pajamas, shearling slippers and scented candles.  
Senreve started out as a quest to create the ultimate work bag for the modern woman. Five years on, it's evolving to cater to more facets of her life. What hasn't changed is its constant push to find the sweet spot between style and function and pursuit of the idea that aspirational luxury and everyday practicality don't need to be trade-offs.
Staying true to its name – a combination of the French words for "sense" and "dream" – the brand is all about how dichotomies can coexist – much like the multifaceted women that it designs for.
"She wears so many different hats, so the products in her life should be able to speak to that," said Chung.
Sign up for our newsletter to receive the latest Alibaba updates in your inbox every week.