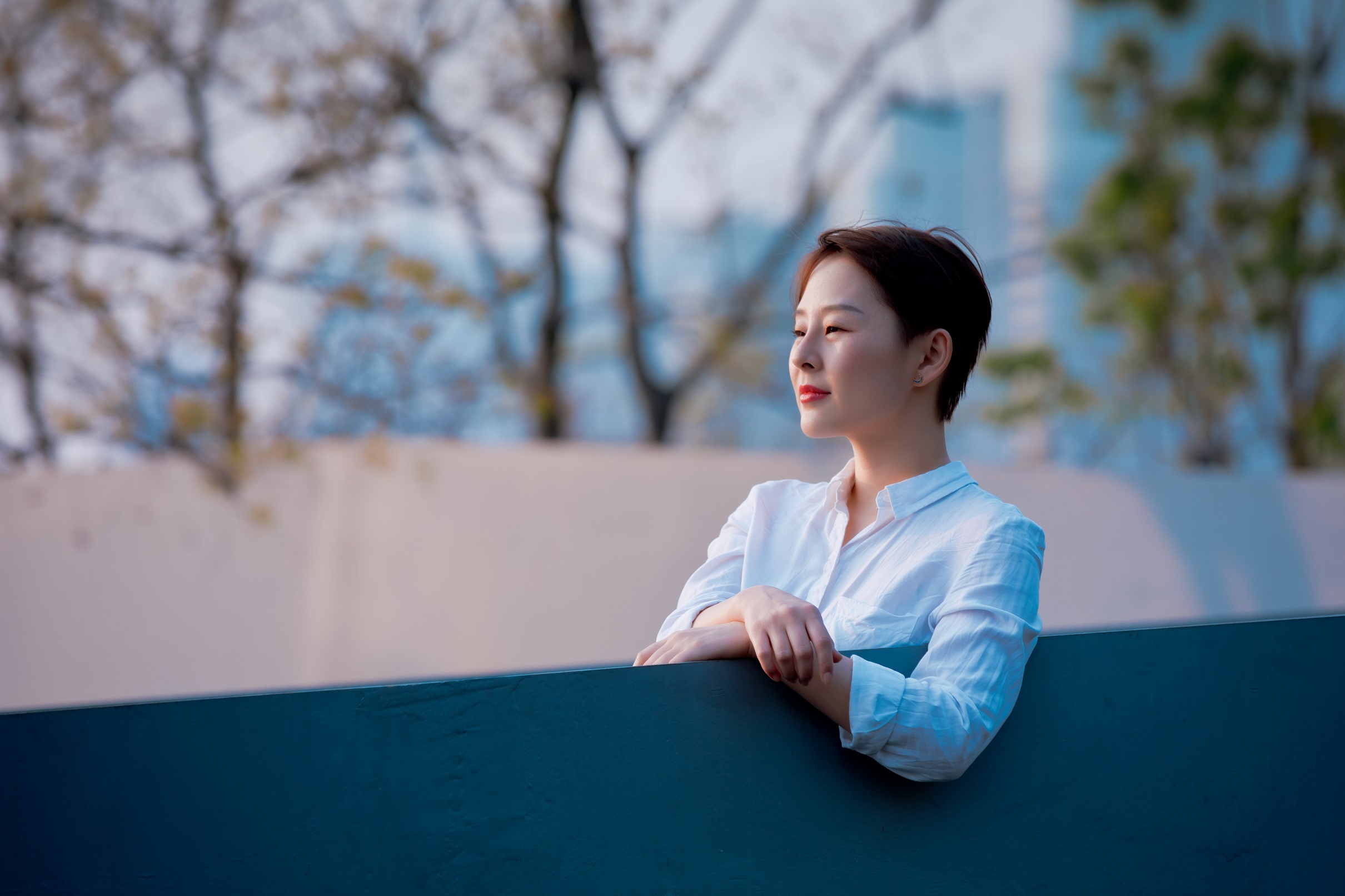 China has the largest livestreaming industry in the world. It is estimated that more than 526 million viewers this year will tune into livestreaming, not only for entertainment but also to shop and socialize.
Since the outbreak of Covid-19, the medium has been used in ever-more-creative ways as millions stay indoors to stem the spread of the coronavirus disease. Musicians have used livestreaming to hold online concerts, nightclubs have organized online raves and even Shanghai Fashion Week has moved its entire autumn-winter event online via video streaming.
To better understand this increasingly popular tool, we spoke to Grace Hsu, a former livestream producer and now one of the creative minds powering Taobao Live, Alibaba Group's livestreaming channel. Hsu is part of an operations team that knows the booming industry inside out.
What does a typical day look like for you?
I help develop Taobao Live's user-generated livestreaming content across a few emerging sectors, such as automobiles, "cosmeceuticals" – a combination of the cosmetic and pharmaceutical sectors – and local services. Every day, I follow up on projects across these different categories and make sure we're on track to meet strategic goals, like scaling up live-broadcast sessions. We help merchants experiment with new strategies and improve their processes, such as finding the right presenters, choosing which products to feature and planning inventories.
We typically start work at 10 a.m. and finish at 10 p.m. But this past month, we've been focused on supporting brick-and-mortar merchants' livestreams during the coronavirus outbreak, so it has been normal to finish working at midnight or 1 a.m. – and sometimes even later. We're all night owls.
The spread of Covid-19 has disrupted industries in China and throughout the world. In what ways has livestreaming brought value to businesses and people's everyday lives during the outbreak?
We have been trying new things based on merchants' needs throughout the outbreak. One of the most-impressive cases we've seen is how Forest Cabin, a cosmetics brand, used livestreaming to move the majority of its sales from traditional, physical storefronts to online.
Another moving moment for us was when Intime Mall's quarantined staff in Hubei used Taobao Live to resume work by selling products from home. That night, 10 staff-turned-streamers helped the mall generate RMB74,000 (US$14,426) in sales and drew 75,000 views. That's about the same as the weekend traffic of a large department store before the outbreak.
In the short term, livestreaming has so far proved a useful way for brick-and-mortar merchants to attract new fans. Auto companies that couldn't sell cars due to logistics restrictions have turned to livestreams to answer questions from customers and boost brand loyalty. Restaurant operators have also been under intense pressure. While their stores are temporarily closed, we help them maintain – even grow – their interactions with consumers. On Feb. 29, we invited 10 hot pot restaurants to join a four-hour "late night snack" livestream event. Some of these restaurants had just joined the platform for the first time but their streams attracted over 2 million views.
Livestreaming is also being used to host online parties and tours of scenic sites and museums. Though this can't beat the in-person experience, it allows attractions to continue, to promote to and engage with people when they can't receive visitors.
Do you think Covid-19 will bring any lasting impact or changes to these industries?
Taobao Live has seen fast growth in the number of restaurant operators on the platform. In the future, we expect even more food and beverage brands to tap livestreaming, such as to debut their new products and seasonal menus or have more chefs get in front of smartphones and broadcast their cooking tutorials. Livestreaming will significantly expand the variety of content and enhance the customer experience, while helping strengthen the traditional service industry, making them more risk-proof. New types of jobs will emerge to meet new demands.
What makes a successful livestream?
My definition of a good commercial livestream is one that consumers love to watch, and where they can buy things that make them happy and bring them real value. There are also those that offer people a deeper sense of value apart from material consumption, such as streams that inspire people or offer social connections.
What led you to a career in livestreaming?
I studied screenwriting and directing and worked mostly with video content, such as news, movies, variety shows and documentaries. My first job was helping CCTV repackage their television news into short-form mobile videos.
At the time, there was an exciting boom of apps and internet companies in China. I felt livestreaming had a lot of potential to transform industries. It's innately social. Many people today are lonely and, deep down, we desire social connection. That's why we want to share things on social media. There are so many possibilities for livestreaming to help merchants and presenters build relationships with users, like restaurants with their customers or fitness instructors with their students. For me, it's about the connection.
What were some of your other experiences working in livestreaming?
The first company in the industry that I worked with streamed 24-hour live feeds. We called it "slow livestreaming." For example, national parks could use our cameras to broadcast their scenery, so people can watch their sunsets from anywhere in the world. I especially liked editing them into time-lapse videos, which made for great content. We also streamed the construction of Beijing's Sanyuan Bridge – it was a lightning-speed construction project, like Huoshenshan Hospital.
I then became the head of operations at Huajiao, one of the top livestreaming platforms. I loved our team's energy – we were racing to keep up with trends and beating new KPIs each month. Huajiao mostly featured entertainment content, like hosts streaming themselves singing or dancing. But I thought the possibilities of livestreaming tools didn't stop there. That's what drew me to social e-commerce at Alibaba in 2017.
You also have a young son. As a working mother in a fast-paced industry, what message or experience do you want to share with other women?
I think the biggest challenge for women is societal values – the labels attached to us. Some people would ask me questions like, "How do you take care of your kids when you're so far away from home? Wouldn't your husband get angry?" They don't mean ill, but there are imaginary preconceptions at work behind questions like this.
As a mom who's going after her personal fulfillment, it can be hard to hear my mother say things like, "You're a woman. You should step back and let the man take on the responsibility." I know she says it out of sympathy and love for me, but no one should feel like they need to take a step back and compromise their dreams. People don't tend to criticize men who don't take care of their children, but that's not the case for women. Neither should society expect men to earn a higher salary or feel guilty when they choose to devote more time to domestic work. Contributions at home are valuable, too.
What's the best piece of advice you've ever heard or live by?
After giving birth to my son, my core mission in life was to feed and take care of him. For two years, I lost my career ambitions and had very low self-esteem. I gained weight and felt like I was rapidly aging. I was giving and giving at the expense of myself.
Then I realized that all that I wanted was to be good – a good wife, a good mom – but I didn't think about what I wanted for myself. Awakening to my own needs was the biggest turning point. I started to open up to new opportunities and expand my boundaries as much as possible. You have to step out the box to truly know who you are. When I started to look after myself more, I learned to tolerate mistakes and accept the good with the bad. That took a kind of courage or ability I didn't have before.
Sign up for our newsletter to receive the latest Alibaba updates in your inbox every week.