China's Generation Z consumers are fanning new trends as they search for products that bring a touch of playfulness and comfort into their everyday lives.
Moving beyond daily necessities, they are shopping for items that improve their wellbeing. Rather than mass-produced goods, they are also looking for items that speak to their individuality and aesthetics.
"As people's living standards rise, consumers are no longer hunting for the best deals; they shop for their mental wellbeing needs," said Li Mingqiang, a designer behind home décor brand Mulu.
Even as Chinese citizens have reined in spending during the pandemic, the spending power of Gen-Z shoppers, born between 1996 to 2010, has ballooned.
Over 30% of Zoomers in China reported that they had over RMB2,000 ($289.3) to spend in online shopping in a month last year, a 2.7% increase compared with 2021, according to a report from digital research agency Quest Mobile. Their monthly disposable income was close to 50% higher than the national average, a 2021 report showed.
Driven by Zoomers' specialized interests and demands, entrepreneurs in China are turning retail niches into riches. Many are leveraging digital platforms like Alibaba Group's consumer-to-consumer marketplace Taobao to extend their reach and are showcasing their latest innovations at the eighth annual Taobao Maker Festival, a celebration of young entrepreneurs.
The festival will take place in ten cities across China between April 29 to May 1. We reached out to a cross-section of merchants on the eve of the Maker Festival to understand what is driving their sales and how they are catering to young Chinese consumers' changing shopping habits and focus on wellness.
Through our conversations with retailers on the ground in what is set to be the largest ever Taobao Maker Festival in terms of attendance and the number of participating cities, we identified the top five up-and-coming trends among Zoomers in China, presented here in ascending order:
#5: Your 3D Printed Food Is Ready
Health-conscious shoppers in China are turning to unconventional food production for better control over what goes in their bodies.
Hangzhou-based food production company Moodles is ready to show consumers in China a new way to satisfy their appetite at Taobao Maker Festival in Shenzhen. It uses molecular gastronomy and 3D printing to turn high-carb dishes such as noodles and rice into healthier alternatives by employing animal protein as edible ink.
"Personalized and precise diets will be in huge demand in the future," said Ryan Zhu, who founded Moodles in 2021, a start-up in the global 3D food printing market that is projected to reach $15.1 billion by 2031.
"3D printing has broadened food's potential areas of applications and enabled us to develop personalized recipes for highly segmented consumer groups," said Zhu whose business was backed by GGV Capital in a pre-A financing round in 2022.
Around 19% of consumers younger than 24 said they've tried improving their health through a balanced diet.
#4: Follow the Esports Craze
The competitive video gaming world of esports is gaining popularity in China, driving entrepreneurs to find creative ways to bridge the physical and virtual worlds.
Esports-related consumer goods, from gaming chairs to keyboards, reached a gross merchandise value of over RMB10 billion last year on Tmall, according to the online shopping platform.
Purchases from 100 million shoppers fueled the sales boom, including 44 million women.
Chinese consumer electronics brand Yowu, founded by Shanghai-based entrepreneur Jeffery Wang in 2018, targets this group of female esports fans with its headphones shaped like cat ears and more. He will bring his latest innovations to Taobao Maker Festival's Chongqing exhibition.
It has sold over half a million pairs since its brand launch. Over two-thirds of its consumers are females aged 16 to 25, and many wear Yowu headphones to express their identity.
"Our products let them feel they are still connected to the digital world even when they go offline," said Wang.
#3: Inspired by Heritage
Consumer goods that incorporate elements from Chinese cultural heritage are striking a chord with young shoppers in China.
In 2022, sales of intangible cultural heritage products grew 11.6% on Taobao compared with 2020, reaching over RMB100 million.
One entrepreneur tapping into this trend is incense maker Lucy Lu who blends traditional Chinese medicine and Taoist recipes into handmade incense bracelets, necklaces, and earrings.
"There's only one step in the production where one can use machines; the rest, from crushing dried herbs into powders, forming a paste to molding the dough into beads, all have to be done by hand," said Lu, who started her incense label Zou'eryou on Taobao a year ago.
The Suzhou-based designer has seen an uptick in demand from young shoppers. She will bring her artisan creations to Taobao Maker Festival in Hangzhou.
"I've noticed that Gen-Z customers are more welcoming towards Chinese traditions than older generations," she added.
Lu's observations jibe with market data. Young shoppers in China prefer domestic brands over foreign ones if they can prove their products' worth in terms of quality, design, and cultural heritage, according to a 2022 Global Consumer Insights survey from consultancy PwC.
#2: Home Sweet Home
As life turned inward during the pandemic, many Chinese consumers turned their homes into sanctuaries with décor ranging from calming wall art to houseplants.
Consumers born after the 1990s accounted for 40% of all home decor buyers in China in 2021, a report from Alibaba's live streaming channel Taobao Live found.
Therapeutic benefits drive purchases, according to Li Mingqiang, the designer behind home décor brand Mulu which sells dynamic sand creations on Taobao.
Since launching in Hangzhou in 2016, Li and his designers have incorporated moving sand art into music boxes, clocks, and more, with annual sales on Taobao rising nearly 50% each year.
"Consumers want to feel understood and cared for. Our products serve that purpose," Li told Alizila.
He certainly left an impression on 31-year-old Qian Shengdong, an influencer with one million followers on social media. He said he was mesmerized by Mulu's product which saw sand streaming down a glass clock to form shapes like mountains and oceans.
"It's so soothing watching the sand dropping slowly. I can visualize pressure lifted from my body," Qian told viewers in a short video.
#1: Give Your Brain A Break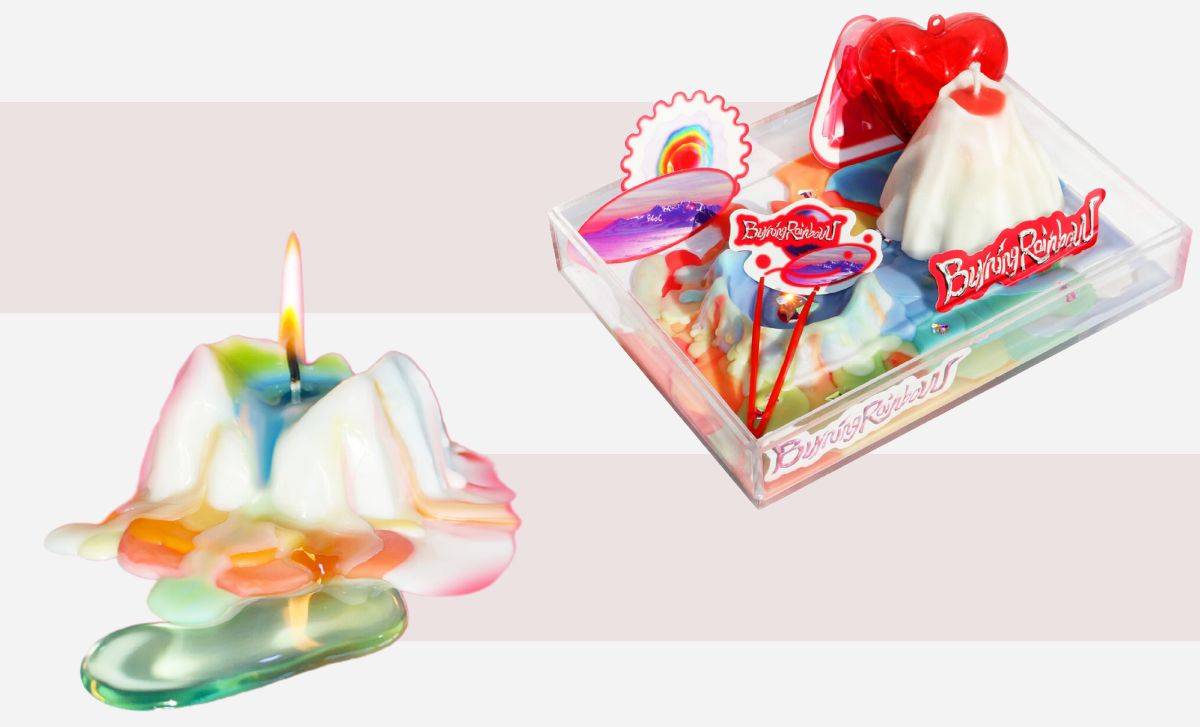 As young consumers in China grapple with stress in the workplace, many find solace in goods that advocate mindfulness in life.
More than half of the consumers in China reported that they want to prioritize mindfulness more, according to a 2020 McKinsey survey.
Around a third say they'll practice meditation and mindfulness exercises to deal with mental issues, among over 60,000 people in China polled.
"We want to provide a simple and easy way for people to access art therapy, one that they can practice at home without much constraint," said Liu Fujing, co-founder of 94oC, a Hangzhou-based designer brand for art therapy that will participate in this year's Taobao Maker Festival in Hangzhou.
Its latest product, a candle that emits a rainbow of light and a pleasing aroma, helps consumers find solace as they watch the wax melt into colorful designs. Many 94oC customers are from first and second-tier cities and were born after 1990.
"We used to think that art therapy associated with candles was very niche, but not anymore," said Wang Hanlin, the brand's co-founder.
Discover more Taobao Maker Festival stories here