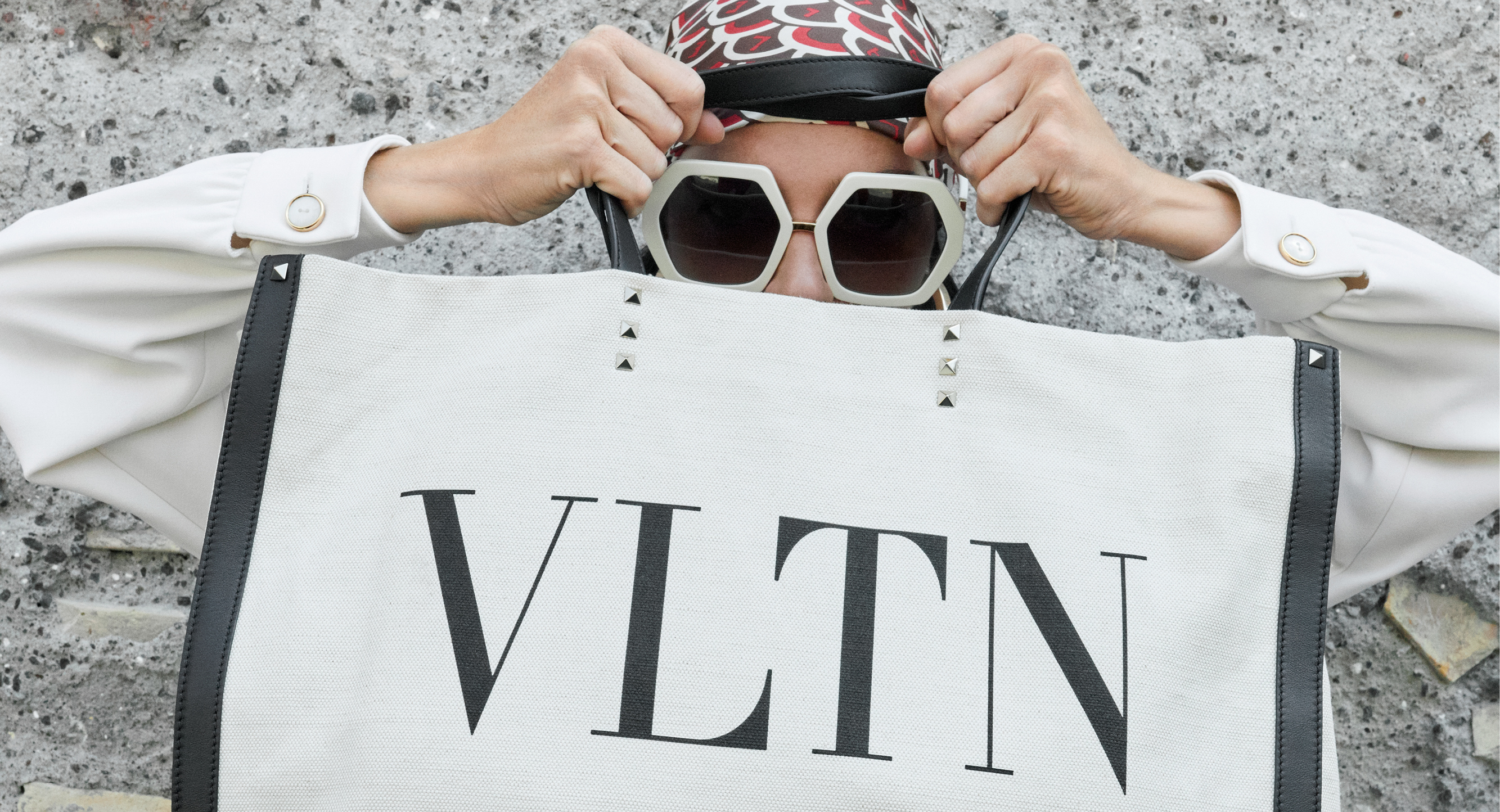 Valentino, whose name is synonymous with high fashion across the globe, has opened a flagship store on Tmall Luxury Pavilion, Alibaba Group's dedicated site for premium brands.
The online store features selected products from the Rome-based fashion house's womenswear and menswear lines, as well as five limited-edition items available only to Tmall shoppers including sneakers, pants and shirts. The launch on Tuesday coincided with Valentino's 2019 Pre-Fall Runway show in Tokyo, which was livestreamed on the Pavilion.
China's Millennial and Generation Z shoppers are on track to make up 46% of purchases in the global personal luxury goods market by 2025, up from 32% in 2017, according to a November report from consulting firm Bain & Co. Online sales channels are becoming more critical than ever for luxury brands, with official sites and e-commerce platforms expected to account for 25% of the market's value in 2025, up from the current 10%, Bain's research showed.
To create a shopping experience that stays true to the brand's heritage and values, Tmall and Valentino worked together to design the storefront's interface, adjusting the layout to enhance branding, boost audience retention and encourage deeper interaction with consumers.
Noonoouri, the Pavilion's new CGI ambassador, also "attended" Valentino's 2019 Pre-Fall Runway show, posting images of all of the behind-the-scenes action to her Instagram account. The digital avatar has 182,000 followers on the social-media app. Her growing fan base has earned her collaborations with some of the world's most-coveted luxury brands, including Chanel, Dior, Gucci and Saint Laurent.
"Valentino is a true luxury maison, and we are honored to have the brand on board," said Lili Chen, general manager of Tmall Luxury Pavilion. "This launch goes beyond a simple cooperation. We experimented with new ways to build the campaign such as with the online store design, the fashion show livestream, and especially, 'sending' our newly appointed digital ambassador Noonoouri to attend the Tokyo event in a dress by Valentino."
"All this effort is to help [the fashion house] engage and build emotional bonds with Chinese luxury consumers in a unique experience," Chen added.
Before opening the new store, Valentino partnered with the Luxury Pavilion in April to launch a 3D virtual store that mirrors a brick-and-mortar pop-up store the brand has launched in Beijing. Shoppers can experience the physical location via the Tmall mobile app and browse a selection of Valentino Garavani Candystud bags, footwear and other leather goods.
Launched in August last year, Tmall Luxury Pavilion now offers above 80 brands, including Burberry, Versace, Marni, Moschino, Stella McCartney, Tod's, Sergio Rossi, Stuart Weitzman, Giuseppe Zanotti, MCM, La Perla, La Mer, Breitling, Maserati, Kering Group-owned Qeelin, LVMH-owned Guerlain, Givenchy, Tag Heuer and Zenith. Products range from apparel and beauty items to watches and luxury cars.