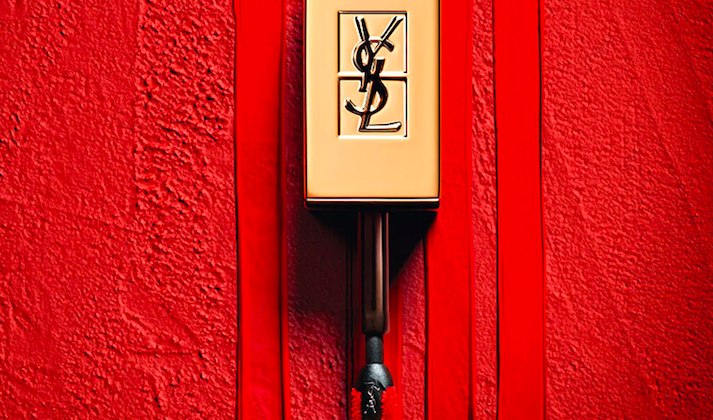 Yves Saint Laurent Beaute has set a new record for the most sales by a beauty brand in its first day of operations on Tmall, the Chinese B2C shopping platform said.
The L'Oreal-owned luxury beauty brand generated over RMB 30 million ($4.77 million) in sales in 14 hours alone on Monday, when it opened its Tmall flagship store. Ten hours later, sales had reachedRMB 38 million, and the store's followers totaled 1.2 million.
The previous single-day sales record, RMB 29 million, was held by Givenchy, which made its Tmall debut on March 1.
"Opening the official flagship store will propel online-to-offline innovation and further solidify our leadership position in China's cosmetics [industry], as well as drive YSL Beaute's global strategy forward," said Xavier Dunruil, deputy general manager of YSL Beaute Worldwide.
WATCH: The new commercial forYSL Beaute's Tmall launch.
L'Oreal, one of the world's biggest cosmetics and beauty companies, said the appetite for high-end makeup has accelerated this year, largely driven by Chinese consumers. Its luxury labels also include Lancome, Giorgio Armani Beauty and Kiehl's.
"The luxury market is really flying right now," Jean-Paul Agon, chairman and CEO of L'Oreal Group, told analysts during a conference call last week.
"In geographic terms, the highlight of the first quarter is the return to strong growth in the New Markets, especially in the Asia Pacific Zone, where, in China, consumers' aspirations for iconic brands remain just as strong," Agon said.
In a report released in January, consulting firm Bain & Co. said sales of luxury goods in China hit 142 billion yuan ($22.07 billion) last year, up around 20% from the previous year, resulting in the sharpest growth since 2011. And China's shoppers are the biggest spenders worldwide on luxury products, representing 32% of global luxury consumption.
YSL Beaute has also joined Tmall's Luxury Pavilion, making it one of the first brands to launch on the site's dedicated section for premium brands at the same time it joined the e-commerce platform. The Pavilion now counts close to 50 brands, including Burberry, Hugo Boss, La Mer,Maserati, LVMH-owned Guerlain and Zenith.
To provide users with an engaging, stress-free experience for finding the perfect lipstick, YSL Beaute and Tmall developed new interactive features that can display makeup shades in a variety of ways. For their Vinyl Cream Lip Stain, for example, the product page shows a vinyl record that switches colors according to which of the 12 lipstick shades a user selects. When they tilt their smartphones from left to right, they can see the lipstick applied on models in before-and-after pictures.
"Our product pages should be the coolest on Tmall to date," said Sebastian Xing, brand director of YSL Beaute China.
Tmall is more than a sales channel, he added, noting the platform's ability to tell brand stories and heighten engagement with consumers. By launching the new customized, interactive features, Xing said, they hope to "convey to consumers the brand values and spirit that set YSL Beaute apart from other beauty brands."
YSL Beaute is already tapping into the platform's consumer analytics to inform future product research and development, and will design marketing campaigns catering to Tmall users' preferences, said Xing. Meanwhile, Tmall said it plans to help the brand further grow its business in other product categories aside from lipstick, such as skincare and fragrances.
WATCH:'New Retail' Still Top Trend at Tmall Beauty Awards
Per Tmall's latest figures, over half of YSL Beaute customers on the platform fall within the 18-25 age group, while consumers' aged 26-30 years old make up 22.4%—a much younger turnout compared to YSL Beaute offline counters, where the average customer age is about 27.
"[We] put a lot of importance on the young consumer group, understanding what young consumers around the world are thinking and judging what their demands and preferences are, to provide products that better meet their needs," Xing said during at the brand's launch event in Shanghai.