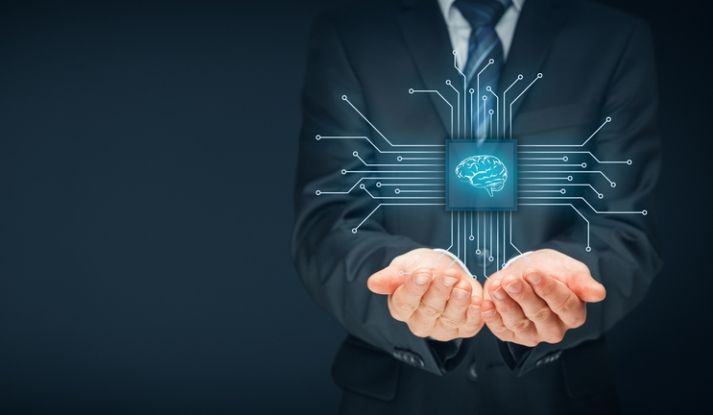 Alibaba Cloud, thecloud-computing arm of AlibabaGroup, is making artificial intelligence (AI) technology more accessible to businesses and organizations with the debut of an upgraded machine-learning platform.
Called PAI 2.0, the platform, whichlaunched in 2015,will "help customers easily deploy large-scale data mining and modeling," Alibaba Cloud said in a statement. Machine learning is abranch of AI that gives computers the ability to absorb information,discern patterns in data and adaptto new inputwithout explicit programming.
China's first publicly available machine-learning platform, PAI is a suite of tools and AI software algorithms that allows businesses without an AI background to make practical use of Alibaba Cloud's ET program, an "artificial brain" that the company is using to solve complex problems such as predicting the winner of a popular Chinese reality TV show and helping to ease traffic congestion in the city of Hangzhou, China.
"In the past year, Alibaba Cloud has implemented a number of real-life AI applications for customers across industries," said Alibaba Cloud Chief Scientist Dr. Jingren Zhou. PAI 2.0 will make ET "an effective tool for helping people and businesses resolve practical issues," Zhou said, at the same time significantly reducing AI development costs and entry barriers.
Some of the user-friendly features of PAI 2.0 include the availability of more than 100 sets of algorithms that can be applied to tasks such as data pre-processing, statistical analysis and deep-learning AI solutions, the company said. PAI's visual user interface allow developers to drag and drop components into workflows, enhancing the efficiency of model building and debugging.
While making its powerful Apsara distributed-computing engine and its growing prowess in AI technology more widely available, Alibaba Cloud is aiming particularly at jumpstarting innovation in China's healthcare and manufacturing sectors—for example, the development of AI-based tumor diagnosis and data-driven production systems.
To this end, Alibaba Cloud announced today at an Alibaba-sponsored computing conference in Shenzhen, China, that it has developed an "ET Industrial Brain" and an "ET Medical Brain."
The ET Industrial Brain is a suite of AI solutions built on Alibaba Cloud's cloud-computing infrastructure to help companies adopt centralized data management in manufacturing. Benefits include improved maintenance planning, better equipment utilization, real-time production monitoring to enhance output, energy savings, and AI-driven identification of and solutions to weaknesses in the production process, according to Alibaba Cloud.
The ET Medical Brain is a suite of AI solutions designed to ease the workload of medical personnel by using computers to act as virtual assistants for patients and in medical imaging, drug development and hospital management. Healthcare requires huge quantities of data to be processed from different sources. "AI allows computers to play a significant role in assisting decision-making, freeing medical personnel from complex repetitive tasks to focus on delivering quality care to patients," according to Alibaba Cloud.
At Alibaba Cloud's computing conference, the company also announced it is co-hosting with chipmaker Intel and oncology big data company LinkDoc a competition calling for AI solutions to real-world medical issues.
Participants will compete by developing algorithms and models to analyze high-resolution chest CT scan data sets. The goal is to improve the accuracy of early lung cancer detection while helping to pioneer the integration of machine learning with traditional medicine.
"With these new cutting-edge developments, Alibaba Cloud is taking the lead in harnessing AI and deep learning technologies to expand the innovative possibilities across industries and enable companies to be more productive and cost-effective," Alibaba Cloud said.