This week marked the debut of an Alibaba Group-designed digital avatar as a character in an upcoming live-action drama series.
In other news, Alibaba Cloud unveiled two AI models freely available for download to help developers and businesses create their own generative AI models.
Visit our hub collating news on the technology driving the 2022 Asian Games here
Lights, Camera, Action! Virtual Character Cast In Real-world TV Drama Role
A digital avatar will appear in the Chinese TV show "I am Nobody", Alibaba Digital Media and Entertainment Group announced.
The avatar is a young woman named Leah, and her casting is a milestone moment, said the business group's Chief Technology Officer Zheng Yong in a statement.
Using Leah instead of a human actor will cut the post-production time needed for special effects from a month to a week, lowering costs and speeding up the filming process.
"For the film and television industry, technology must ultimately serve content," the executive noted.
Like her human co-stars, Leah underwent an audition process that helped finetune some of her facial expressions. But most of the acting should come naturally to the digital avatar, who has collaborated with other IPs in the past, including global content creator Netflix and Japanese hit manga series "One Piece".
Alibaba Cloud Launches Two More Opensource AI Models to Power Generative AI Development
Alibaba's cloud-computing arm launched two more open-source large models, Qwen-14B, the 14-billion-parameter version of its large language model Tongyi Qianwen, and Qwen-14B-Chat, its conversationally finetuned version.
Both models are available for download on Alibaba Cloud's AI model community ModelScope and the collaborative AI platform Hugging Face, to help developers, researchers and commercial organizations build their generative AI models more cost-effectively.

Capable of comprehending multiple languages, Qwen-14B is competitive against various dataset benchmarks, particularly in cognition, reasoning, scheduling and memorizing, thanks to its 3 trillion tokens of multilingual per-training data with a wide coverage of domains.

Qwen-14B-Chat, in the meantime, is aligned with human preference based on supervised finetuning and reinforcement learning from human feedback, allowing it to chat, create content, extract information, summarize, translate, code, and solve math problems.

The launches follow Alibaba Cloud's open-sourcing of its pre-trained 7-billion-parameter large language model Qwen-7B, and its conversationally finetuned version, Qwen-7B-Chat in August. The two models have garnered over 1 million downloads since their launch.
Workplace Innovation By Design: An Alibaba Case Study
Long gone are the days of uniform cubicles captured in the satirical Dilbert comic strip of hum-drum office life.
The heated debate around work-from-home during the pandemic, and then return-to-work, prompted a global rethink about managing office space for a fast-evolving workplace culture.
Alibaba's campuses as a case study in stimulating innovation and catering to the way we want to work today, according to Felix Liu, President of General Services Administration at Alibaba Group.
Explore the future of workplaces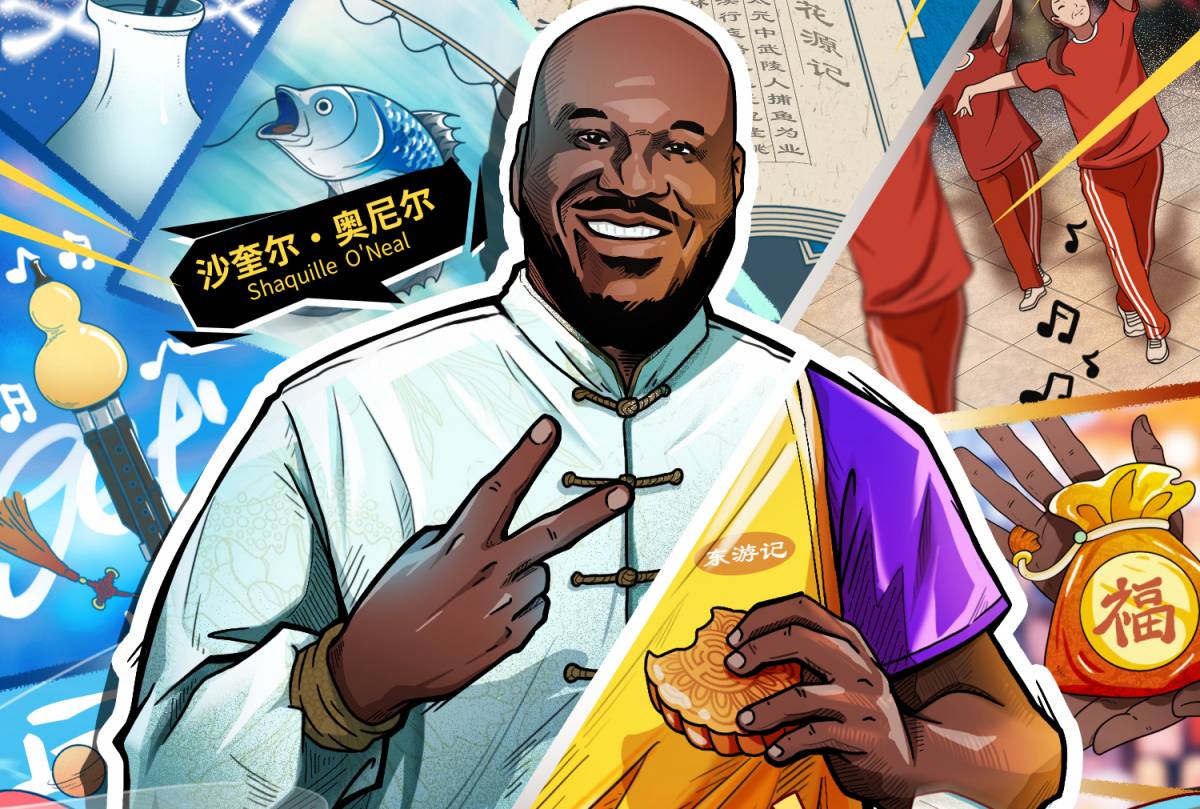 NBA All-Star Shaq's Debut Livestream on Taobao a Slam Dunk
American basketball star Shaquille O'Neal, also known as Shaq, made his debut on Alibaba Group's livestream e-commerce channel Taobao Live on Wednesday.
In his inaugural appearance, the Olympic gold medalist and 15-time NBA All-Star worked up a sweat juggling ping pong balls with table tennis champion Deng Yaping and challenged swimmer Fu Yuanhui to a dance battle.
The livestreaming session garnered over 2 million views (excluding all of those who watched replays of the action), according to the platform.
Alibaba Cloud's AI-powered Tools Drive Sustainability and Inclusiveness at Hangzhou Asian
Alibaba Cloud is turning the Hangzhou Asian Games greener and more inclusive with AI-powered tools, the cloud computing company said on Thursday.
The company launched a sustainability web application to encourage eco-friendly behavior inside the three Asian Games' villages and a sign language interpreter to help individuals with hearing impairments access the Asian Para Games.
"We want to leverage the power of technology, in collaboration with our partners, to drive more individuals to participate in our efforts to make the Games greener and more accessible to all," said Jingren Zhou, Alibaba Cloud Intelligence's Chief Technology Officer.
Learn more about Alibaba's contribution to the Asian Games
Alibaba Plans To Spin Off Cainiao Via Separate Listing in Hong Kong
The Group said it intends to spin off its logistics arm, Cainiao Smart Logistics Network, through a Hong Kong listing.
Hong Kong's stock exchange has already green-lit the spin-off, which will leave the Hangzhou-based holding company with over 50% of Cainiao. Alibaba owns about 69.54% of Cainiao as of Tuesday's announcement.
Established a decade ago, Cainiao has grown into a profitable enterprise and the largest cross-border e-commerce logistics services provider globally, according to consultant CIC.