This week, Alibaba Group's online marketplace Taobao launched sign-language translation in its livestreams to include the hard of hearing.
In other news, cloud computing arm Alibaba Cloud cut the ribbon on its third data center in Germany.
Speaking of cutting, need a trim? Shanghai residents, who have gone months without a haircut, can now book an online barber via delivery service Ele. me.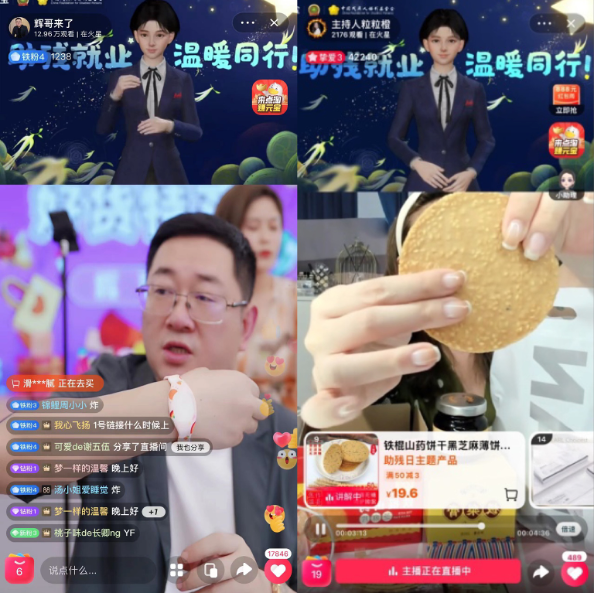 Helping Hands: Taobao Pilots Sign-Language Translation Tool
Consumer-to-consumer retail platform Taobao launched an AI sign-language translation function that activates during livestreaming sessions, the first of its kind in China's e-commerce industry.
A virtual 3D figure translated around 20 online celebrities' live-streaming sessions in a bid to involve and engage more deaf customers.
China is home to more than 30 million people who rely heavily on sign language to connect them with the community. However, they are excluded from the digital world as most video programs and live-streaming sessions don't provide sign language interpreters.
"We hope to empower the deaf community to enjoy the convenience of e-commerce through the new technology, and wish they could start their businesses via e-commerce or live-streaming platforms," a spokesman from Taobao Live said in a statement.
Ele.me will offer training to around 1,000 applicants among the hard of hearing to become delivery operators this year and another 3,000 deaf riders to serve customers.
Alibaba Cloud Opens Third Data Center in Germany
Alibaba Cloud unveiled a data center in Germany this week, its third in the country and second in Frankfurt, to meet increasing demand for digital transformation across Europe.
Enterprise clients include gaming, automotive, manufacturing, and retail companies.
"The third data center launch underscores our continuous commitment to serving the local German and European markets," said Raymond Ma, General Manager of Europe at Alibaba Cloud Intelligence.
The data center is on track to power its range of cloud-computing services with 100% green electricity from ambient air-cooling systems and cloud-based system monitoring.
Alibaba Cloud aims to have its global data centers running entirely on clean energy by 2030. Including the new data center in Germany, it operates data centers in 27 regions across the globe.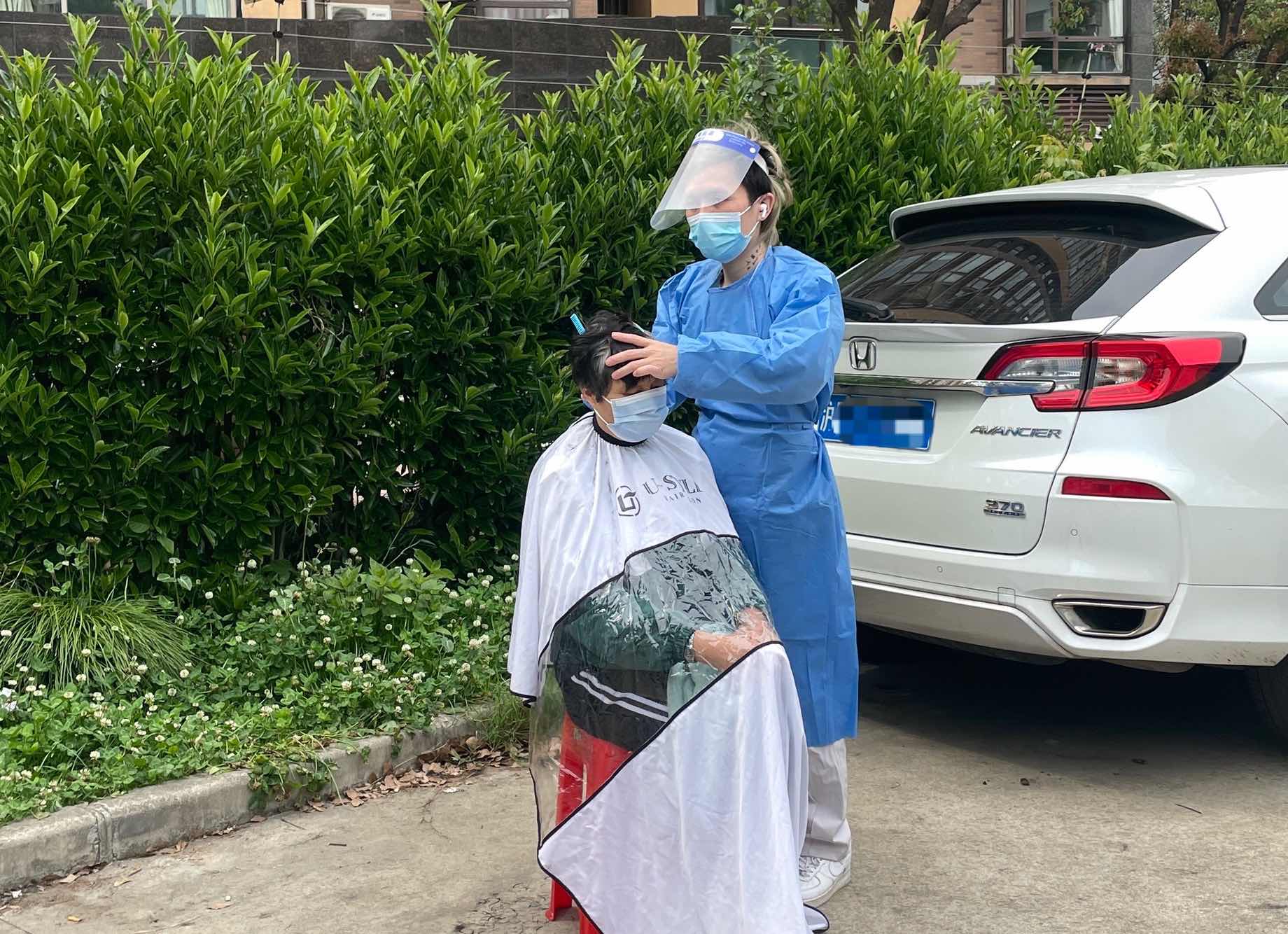 Shanghai Residents Book A Trim
There are a lot of things weighing on the shoulders of lockdown-weary Shanghai residents, but scraggly hair won't be one for much longer.
Alibaba's on-demand delivery service Ele.me has started offering a "Community Haircut" service via a hairdresser booking system, covering the city's 32 residential compounds in seven districts from May 15.
"The platform also hopes to do as much as it can to serve users well while encouraging business partners and hairstylists to work together to get through this difficult time," said Lu Wang, Ele.me's project manager for "Community Haircut" service.
Participating barbers will not raise their prices and Ele.me is offering an RMB500 ($74) bonus to every qualified hairdresser taking part.
"Earning money is not the priority. It feels great to see everyone trying their best to help, showing confidence in getting back to normal life," one barber said in a statement.
Tmall Global and Cainiao Join Forces to Help Merchants
Alibaba's B2C cross-border online marketplace Tmall Global and its smart logistics arm Cainiao joined forces this week to support cross-border merchants in the upcoming 6.18 Mid-Year Shopping Festival.
Merchants will be able to select five warehouses around the country to store their inventories to reduce uncertainty surrounding disrupted logistic chains.
 Around 50 merchants have agreed to buy the system and merge their digitized logistics planning with data analysis by Cainiao to select a warehouse.
The collaboration is part of Alibaba's broader efforts to ensure the stable and smooth delivery of goods ahead of the upcoming shopping festival.
Brazilian Honey SME Taps China's Hunger for Sustainable Products from Across the Globe
Family-run honey and propolis company Novo Mel sees an opportunity in Chinese consumers' growing demand for sustainable products while supporting local communities in Brazil and conserving rainforests.
"My mission in life is to save the bees and feed the people," Novo Mel CEO Carlos Pamplona told Alizila.
The company partnered with Tmall Global in 2019, but it was a gamble as China is the world's largest exporter and consumer of honey.
Novo Mel has managed to stand from the crowd thanks to its hero ingredient, a healing agent derived from beeswax, insect saliva and plant extracts collected by bees during pollination.
Learn what all the buzz is about here
A Cut Above: Meet the French Brand Disrupting China's Diamond Market
The columned marble rooms of Paris' hallowed Place Vendome, stomping ground of luxury shoppers and designers, seem an unlikely place for revolutionaries to gather.
But French start-up Courbet's founders have made it their base for shaking up the diamond industry, shattering myths and offering eco-friendly, more affordable alternatives in the form of lab-grown jewels.
"We were driven by our values to create this brand [because] nothing is changing in the jewelry industry," Courbet co-founder Marie-Ann Wachtmeister told Alizila.
The company is expanding outside of France for the first time and bringing its affordable diamonds to China, where people are hungry for sustainable options.
Read more here and prepare to be dazzled
Doppelherz: A Tonic for China's Health Concerns
German nutritional supplements brand Doppelherz has over 100 years of history bottled in its herbal tonics, housed in simple brown vials emblazoned with a double heart logo.
In China, these small bottles are an increasingly common sight, albeit with a distinctly modern twist.
Watch the video here to see what it is
Homegrown Adventure: Chinese Consumers Embrace Glamping in Local Park
As travel restrictions continue, Chinese people are turning to national parks, country fields and even city green spaces for a break from the ordinary.
"Every inch of grass in city centers was occupied by camping tents over the recent May Labor Day long holiday," Alibaba Chairman and CEO Daniel Zhang observed in a discussion with employees on May 10.
Sales of outdoor coffee kettles, camping furniture and grill plates rose 300% between April 20 and May 4, according to a Labor Day Holiday consumption report published by Tmall.
The country's camping market will grow 18.6% to top RMB35.45 billion ($5.22 billion) this year, according to estimates from research outfit iiMedia Research.
Get the full scoop here