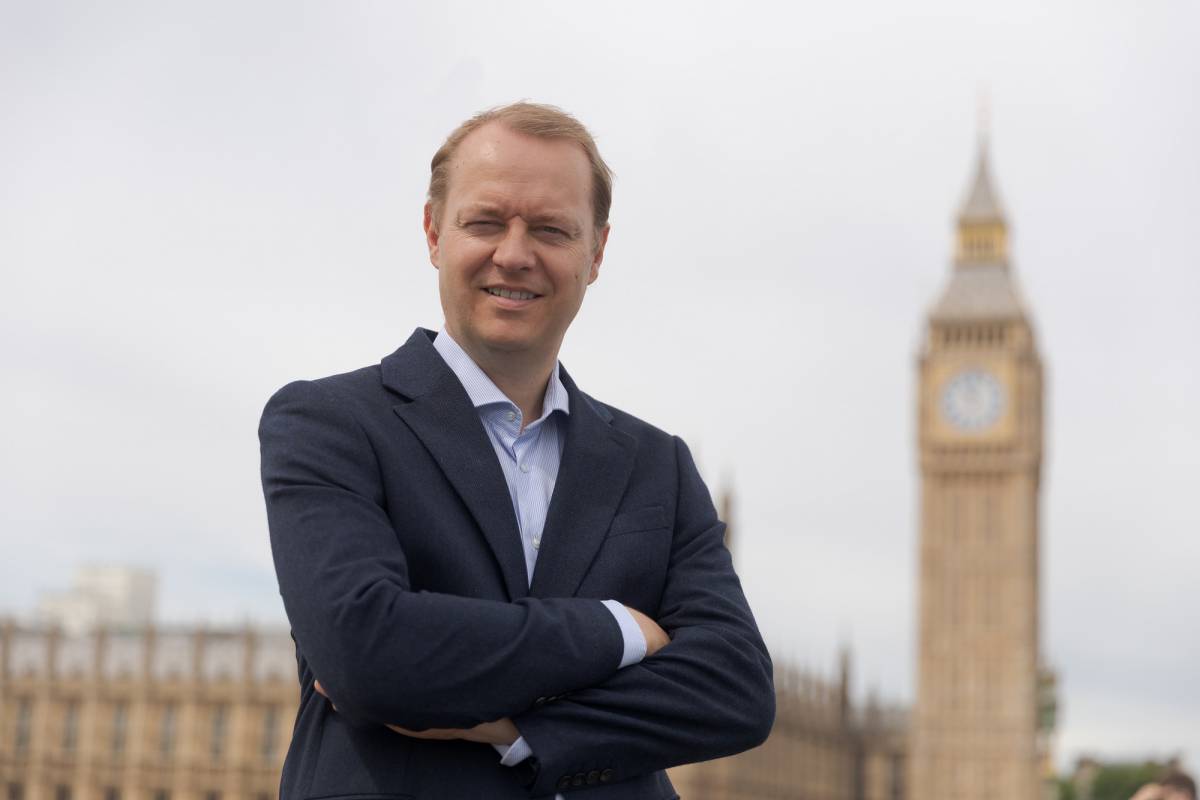 On a scorching summer's day in Manchester, northern England, British exporters and trade associations gathered to explore ways to tap into China's vast consumer market.
Opening the discussion was Alibaba Group's Roland Palmer, who spoke about how his team had worked with brands such as The Body Shop and Holland & Barrett to launch their businesses in the world's second-largest economy.
British exports fell sharply at the onset of the coronavirus pandemic and have steadily recovered since overcoming obstacles such as supply-chain logjams and lockdowns. China was the UK's third largest trading partner in the 12 months to March.
Palmer is at the forefront of helping businesses crack the China market in his role as General Manager for the UK, Benelux and Nordic countries at Alibaba, China's largest e-commerce company.
He took on the role less than a year ago and appears to be constantly on the move. Based in the Netherlands, he tours across his markets to meet clients, speak at events like the one in Manchester and talk about retailers' digital journeys.
He spends much of his time supporting brands as they launch on Alibaba's Tmall or Tmall Global platforms, the former designed for big brands that already have a footprint in China, while the latter is better suited to small and medium-sized brands looking for a digital shortcut into the market. He also talks to business leaders about driving efficiency by migrating operations to the cloud.
Across his markets, he is also the liaison for governments on product safety and the frontman for the wholesale business Alibaba.com and retail platform Aliexpress.
Palmer has extensive experience in the sector, spanning e-commerce, payments and running a traditional retail chain. He has also gathered know-how from his time at multinationals Coca-Cola and Unilever.
Palmer joined Alibaba in 2016 as a managing director based in the Netherlands – his appointment followed a conversation between Alibaba's founder Jack Ma and Willem-Alexander, the King of Holland, about opening a Dutch office.
He currently reports to Michael Evans, President of Alibaba, former Goldman Sachs executive and Olympian.
Under Palmer's watch, Alipay tripled the number of European merchants who accepted the payments service for Chinese tourists between 2018 and 2019.
When he was CEO of family-owned Dutch retail conglomerate Blokker Holding, now known as the Mirage Retail Group, Palmer led the transformation of the largely brick-and-mortar business into an omnichannel group during tough market conditions.
Before that, Palmer worked as a strategy consultant for global managing consulting firm Bain & Company, helping Fortune 500 companies optimize their international operations.
We caught up with Palmer – no mean feat – ahead of China's largest shopping festival 11.11, also known as Double 11 or Singles' Day, to hear more about how companies can tap into China markets.
The following transcript has been edited for clarity and brevity
Q. How can online marketplaces help exporters overcome trade barriers?
A. We surveyed over 2,000 UK businesses in January, 78% of which engaged in cross-border trade. Almost half said they faced barriers and complications when exporting, including increased customs rules, complex paperwork and worries about payment security. There are a lot of issues when shipping to a new country – even simple things like cultural awareness can make a big difference.
This is where online marketplaces come in: 68% of the companies we surveyed said they were key to their export strategy.
For example, a UK company called Protein Partners, based in Manchester, produces protein bars and powders. They launched on Alibaba.com, and within a few weeks, they were getting requests for quotations from countries as far afield as Vietnam.
Vietnam would never have been in the strategy or three-year plan for Protein Partners from Manchester. It shows the power of technology and how online marketplaces are helping exporters.
It is so easy for UK brands and manufacturers to get started on the alibaba.com platform; in fact, we recently had a UK record of only 12 days between the first conversation and going live. That was for The Edinburgh Natural Skincare Company.
On the B2B side, because of technology you don't have to attend trade shows offline anymore; you can go online. Online marketplaces are here to stay.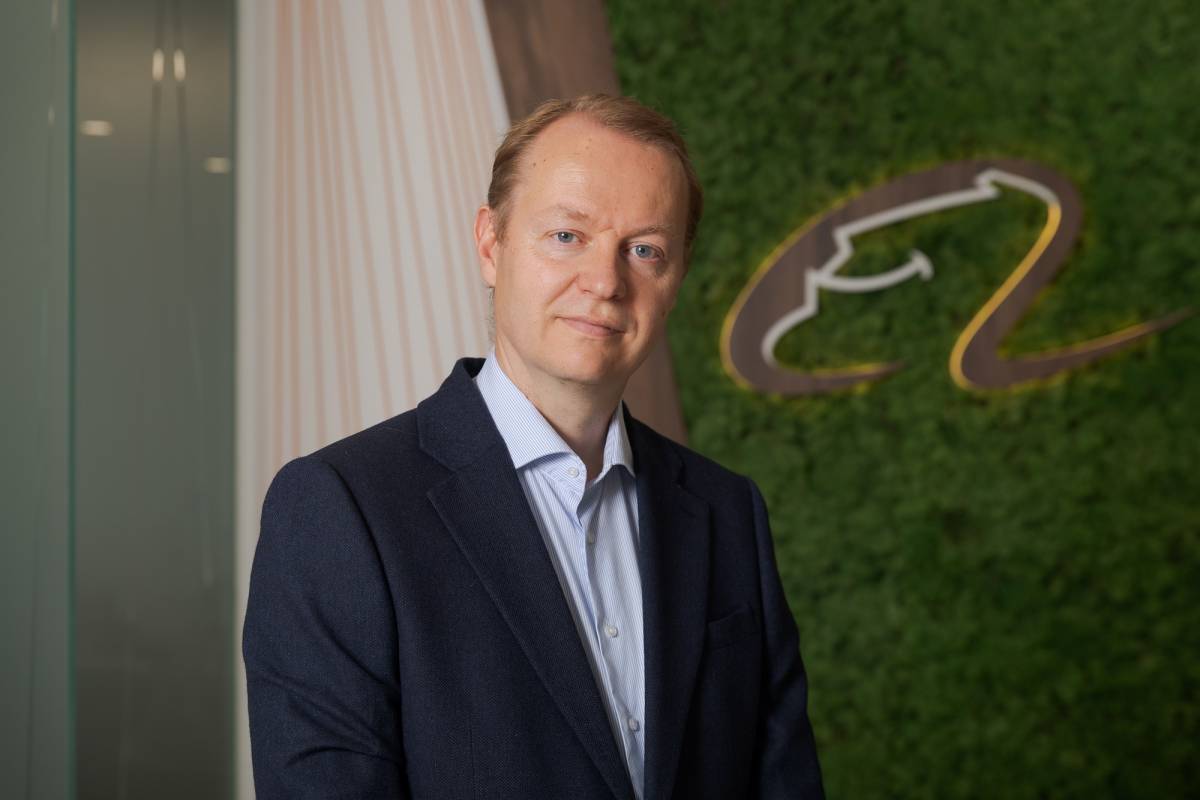 Q. What would you say is key to success in China?
A. Companies that are serious about China need to have a Chinese speaker on the ground who's young and understands how the market is changing.
China is the world's second-biggest economy and is the leading e-commerce market. So, take it seriously and put someone on it who understands what's going on – not just the language but also the speed of change and innovation.
If a CEO wants to innovate, they'll have already visited China. They won't be waiting for the General Manager of the China business to come and tell them there's an innovation happening.
For example, we have a partner from the Netherlands, Hunkemöller, a lingerie specialist. They're a huge brand across continental Europe. Their CEO is all about innovation, and he's been to China around 10 times just to discover trends.
It's about an attitude and openness to being agile, learning and understanding. I know many CEOs of similar-sized companies who prefer to sit behind their computers in London.
Another thing I see as valuable is having a Chinese person running the business in China. That is when you'll see the business starting to motor. The firms with the expat leaders sitting there on nice packages but not really in touch with the market – those are gone.
FrieslandCampina, also from the Netherlands, invented the Friso Gold brand just for China. The local General Manager is Chinese, and it is one of the most successful companies we work with.
Q. What does Alibaba do to help British and European brands overcome supply chain log jams?
A. Cainiao has done a lot of work making more warehouses available. Until March, shipments had to be dropped off in Shanghai or Ningbo. Now we offer five different drop-off locations.
We're trying to help companies be as successful as possible despite the difficulties. Opening another port can be a game changer when a big port closes.
Alibaba also did a lot to keep food delivery and distribution running during Shanghai's lockdown.
Q. How is the adoption of livestreaming coming along in Europe?
To set the scene, Taobao is the largest livestreaming shopping platform in the world. In its 2021 financial year, it generated $75 billion in gross merchandise value over livestream, which is phenomenal.
The most mind-blowing statistic is that 150,000 hours of content are generated daily – that's 17 years' worth of content every 24 hours.
This year, 660 million consumers are going to participate. The great thing is around 60% of them are taking on the product.
Europe, of course, is at a different stage. We've seen examples like Burberry, which opened its Spring/Summer London fashion show via a livestream in 2020. You've seen it in other categories, such as beauty and food in other European countries. But these are mostly one-off events, and Europe is still in the testing phase and still learning.
There isn't an example of a really big European company that has doubled down on livestreaming yet – I think that will happen in the next 12 months, then other companies will follow.
The question is, who's going to take the first big step?
Q. Who are the audiences for livestreaming in Europe and China?
A. In China, it's Generation Z, whereas in Europe it's 30 to 35-year-olds – so a ten-year age difference or more.
In China, it's all about key opinion leaders and influencers. In Europe, it's a little bit more nuanced as people want to see a real expert talking about the products.
It also differs from country to country in Europe. In France, for example, consumers prefer more succinct messages, whereas in the UK, it's more about entertainment.
Q. Can you tell us about the metaverse in e-commerce?
A. You can use your 3D avatar to shop on Taobao. It really immerses you in the experience. This is the next revolution in the internet, and it's happening now.
We've got all the ingredients of the metaverse in China already. We've seen augmented reality and virtual influencers like Noonoouri, a cartoony 19-year-old who young people like to follow for fashion guidance. She teamed up with British brand Mulberry in a kind of gamification experience where you get the chance of a discount on Mulberry items.
It's about shoppers being immersed in what's happening. It's about total engagement. It isn't just watching anymore; it's interaction.
Q. What are some of the products from countries under your purview that are currently doing well in China?
A. Belgium is best known for high-quality chocolates and fashion, but health supplements is a new growth area.
Belgian fish oil brand WHC, known for pure omega-3 concentrates, has been a big success on Tmall Global. It's a very small company in terms of people, but it has done exceptionally well because it found a great niche with fish oil it claims is the highest quality in the market – and Chinese consumers seem to be agreeing because sales are going through the roof.
Belgium has some undiscovered gems in health supplements and superfoods. These small companies have always been shy of exporting, but suddenly they bump into us, and then half of their business is happening in China.
Health supplements is a huge emerging area from the UK and the Nordic countries as well.
In the UK, we've partnered with Holland & Barrett, Britain's leading health supplement retailer. Several successful fish oil and health supplement brands out of Norway and Denmark are also interested in working with us.
UK brands from a wide range of sectors have been doing well, including Dyson, The Body Shop, MyProtein, Lush, Vitabiotics, Current Body, GHD, Fortnum & Mason, Tetley Tea and Penhaligons.
Q. Liege in Belgium also hosts the European hub for Alibaba's logistics arm, Cainiao. What's happening there?
A. The Cainiao smart logistics hub at Liege Airport is an important investment in Europe.
We're working with lots of different stakeholders in Liege. The local regional government sees it as very important for job creation, so Cainiao is playing an important role in the local community.
The Liege smart-logistics hub is also important for exporting.
We have companies from many European markets who want to use our services to export to China.
Q. How has Alibaba been innovating in logistics and other areas?
A. Last-mile logistics specifically tend to be the bane of many e-commerce companies. It's quite expensive to deliver to somebody's home and generally slow, labor intensive and inefficient – it can account for up to 28% of shipping expenses.
The Autonomous Driving Lab at Alibaba's technology and science institute DAMO Academy has developed a driverless robot called Xiaomanlv [little donkey in Mandarin].
Alibaba has deployed the robots at more than 200 Chinese universities, where they deliver packages sent by Alibaba's Cainiao logistics platform. Last year we used them to deliver 10 million boxes.
They were developed entirely in-house, and 99.99% of the time, no human is involved in operating them. They can carry about 50 packages at a time.
Why is this innovation important in the long term? Because if you look at China, you had 830 billion packages delivered last year among a population of 1.4 billion. Given the volume of parcels and growth rate, we're not going to have enough people to deliver them. So, we need to innovate.
It's cost-effective and great for the environment as well. It's fully electric and a Xiaomanlv can go 100km before you need to charge it again.
Another innovation is Alibaba's community marketplace, Taocaicai, which connects consumers directly with manufacturers, cutting out layers of middlemen. This is helping connect vast swathes of rural areas in China with e-commerce opportunities.