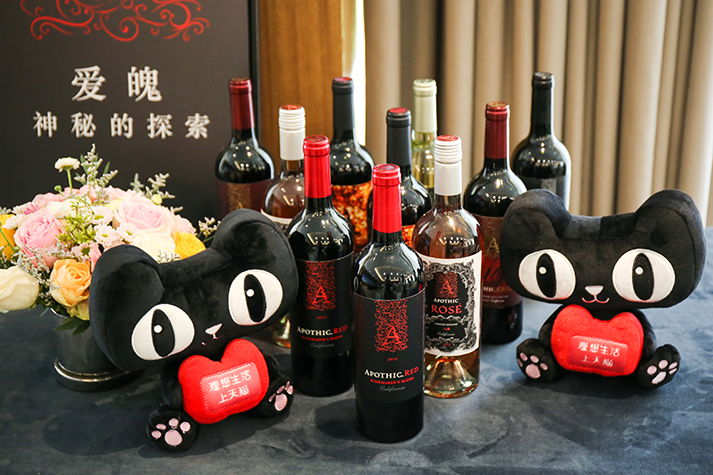 E. & J. Gallo Winery will open a flagship store on Tmall, China's largest B2C online marketplace, the U.S. vintner said on Thursday.
Gallo wine has been available on Alibaba Group-owned Tmall since 2016, when it launched a flagship store for its Carlo Rossi brand of jug wines. But with the continued growth of e-commerce in China, especially for wine and spirits, the Modesto, California-based company said that an official partnership with Alibaba will offer strategic positioning as it looks to increase its footprint in Asia.
"Tmall is a great opportunity to further expand our portfolio in this channel, while bringing our wines to consumers in China and working together to grow our businesses," E. & J. Gallo Winery CEO Joseph E. Gallo said.
Previously, Chinese consumers could purchase only three of Gallo's lower-cost wine brands. But with the launch of the new flagship store—which is slated to go live during Tmall's Global Wine & Spirits Festival in September—that number will increase to over 20 premium labels to take advantage of increasing demand for better wines among distributors and consumers. In addition to being sold online, the new brands will be sold in Alibaba's Hema (also known as Freshippo) supermarkets and RT-Mart, in which the Chinese e-commerce giant owns a minority stake.
According to a new report from Vinexpo, Asia is driving global growth in the wine market, and China is leading that growth. In 2017, China was the world's third-largest importer by value at $16.41 billion and by 2021, the wine market in China is expected to grow 40% to $22.97 billion, which would make it the second-most-valuable wine market in the world.
WATCH: Here's why imported wine is the toast of China.
A main driver of that growth in China is coming from young consumers, the CEO said. They have more exposure to international brands, greater sophistication in consuming wine and a willingness to pay for quality. That trend is in line with the company's intention to bring more premium and ultra-premium brands to international markets, he said, pointing to the recent purchase of Orin Swift, Locations, and Stagecoach Vineyard.
Gallo also said that leveraging digital channels would be an important part of reaching this demographic and Chinese consumers as a whole.
"The technological capability in China is remarkable, and the adoption of the technology has been even faster," he said. "The mobile-payment method means consumers no longer need to carry cash. Therefore, digital is an obvious platform that our brands need to leverage to better engage our target consumers effectively and efficiently."
Read More About China's Wine Market:
The plan to launch a flagship store on Tmall was part of a larger three-year partnership that Gallo signed with Alibaba at its headquarters in Hangzhou on Thursday. While details of the agreement were not disclosed, Gallo said the company would look for innovative ways to target customers on the platform.
"We are exploring new ways to introduce unique and high-quality brands to satisfy emerging consumer needs," he said.