French luxury house Cartier has become one of the biggest success stories on Tmall Luxury Pavilion since launching on the platform a year ago.
Despite Covid-19, Cartier pulled out all the stops to meet Chinese consumers digitally and closed out the year as the top-selling brand on Alibaba Group's dedicated site for high-end brands.
Each channel has its own logic and dynamics, said Cyrille Vigneron, president and CEO of Cartier International. "We should not think of physical and digital as one replacing the other. The key is to integrate all kinds of experiences in a way that makes sense for the clients."

Future of Luxury Retail
Vigneron stressed that brick-and-mortar stores are still important. That said, it is hard to reproduce the sensation of physically seeing and trying on a luxury product, but digital technologies can heighten and open new pathways to that experience. That's what Cartier has sought to do in China, which serves as an experimentation ground to test and trial innovations aimed at a new generation of young, tech-hungry luxury consumers.
Last year, Cartier became the first brand in the fine jewelry and watch category to offer bespoke services on Tmall Luxury Pavilion – including custom engraving, embossing, gift-wrapping and white-glove delivery – and to tap Alibaba's advanced marketing and engagement solutions, such as Tmall Hey Box and Super Brand Day.
The jeweler harnessed Alibaba's livestreaming platform Taobao Live for the first time ahead of the 11.11 Global Shopping Festival last year. The stream gave more than 770,000 viewers a peek inside an exclusive exhibition that featured hundreds of timepieces and jewelry, including a necklace valued at about RMB190 million (USD$29.4 million). It became one of the first luxury brands to reach the RMB100 million transaction milestone in the world's largest shopping event.
Ultimately, Cartier's 11.11 was a master class in how a storied luxury house could innovatively engage a broader online audience and strengthen its brand equity, without giving in to the pressure of providing heavy promotions and price reductions.
"We wanted to be present in the largest festival in the internet ecosystem, while still being ourselves," said Vigneron.
The company leveraged livestreaming again when it launched a "city takeover" campaign in Shanghai in November, to celebrate the release of its new Pasha watch. Chinese consumers could tune into the brand's star-studded opening party via livestreaming, as well as use their phones to access branded content and a map of different artwork sprinkled across the city's landmarks. People who had "checked in" at the most locations received special rewards.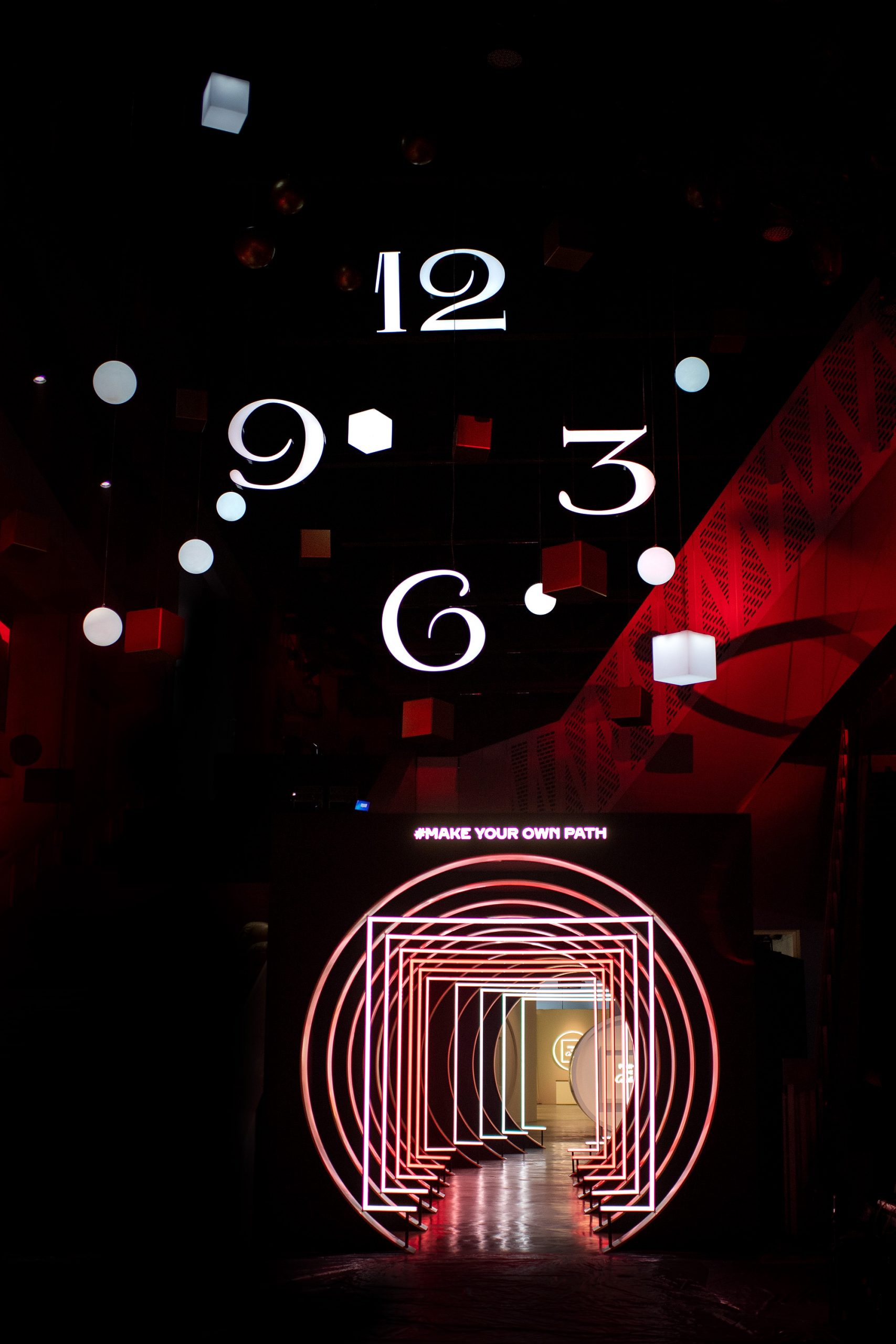 Doubling Down on Digital
Not long ago, top-tier luxury brands largely shunned the idea of selling online through third-party marketplaces, fearing that it would compromise the customer experience or dilute their aura of exclusivity.
Cartier acknowledged the potential of e-commerce early on, but for a long time, selling through its own site seemed the only option that guaranteed the products' pricing and authenticity to the overall shopping environment.
While that remained true in most markets, the Chinese landscape has evolved in the right direction, Vigneron said. At the forefront of that change was Tmall Luxury Pavilion, which has attracted more than 200 high-end brands, including recently added Piaget, Prada and Gucci, in just three years after its launch.
"There is no equivalent of what Tmall Luxury Pavilion has committed to doing and has done so well, to create a safe and nice environment for customers," he said, adding that the platform's breakthrough and point of differentiation was the way it works hand-in-hand with brands to protect their intellectual property and pricing.
"We found that consumers are happy with buying expensive items online, as long as they know the products are authentic and there would be after-sales service. It's knowing that everything will be fine, from A to Z."
Since Covid-19, consumers have grown even more comfortable buying big-ticket items on the internet. Cartier said it has registered "phenomenal growth" in digital searches and online purchases across all markets. In particular, China was a bright spot, having rebounded strongly as global travel bans drove more consumers to make their purchases domestically instead of abroad.
Luxury shoppers made 70-75% of their purchases inside mainland China, up from just 32% in the previous year, per a December report from consultancy Bain & Co. and Alibaba's Tmall Luxury unit. Also, e-commerce luxury sales increased over 150%, while online penetration nearly doubled to 23%. China's luxury market – valued at 346 billion RMB ($53billion) – recorded 48% year-over-year growth last year and is on track to become the world's largest personal luxury market by 2025, the report said.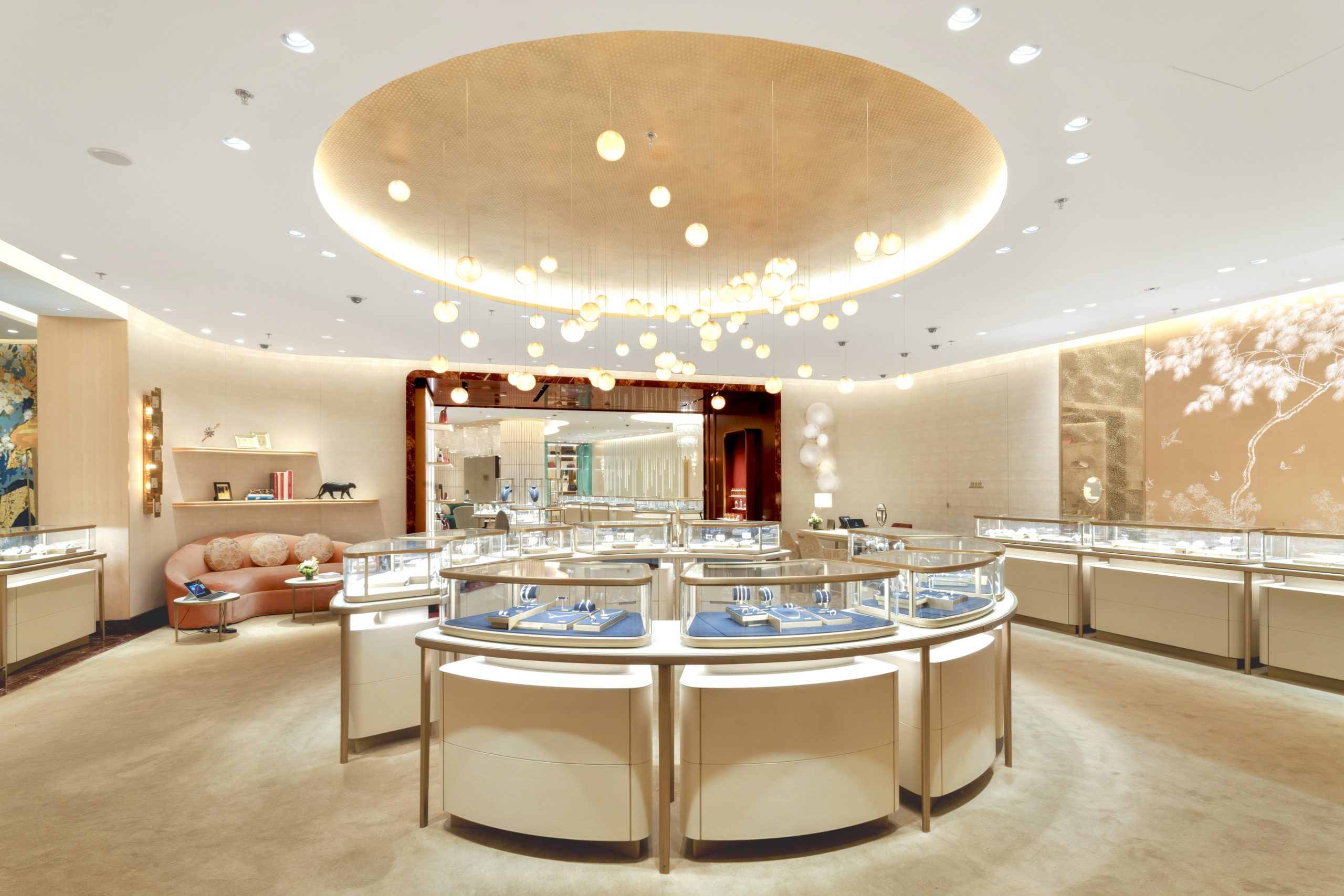 Innovation: Not a Luxury
Today, Cartier said demand has been growing at a faster rate than new shopping boutiques being built. For consumers who live in cities that don't yet have a retail store, digital channels have become their first point of contact with the brand or even their first gateway to luxury.
They now have a stronger responsibility to represent the brand properly in digital environments, Vigneron said.
The brand now works closely with Tmall Luxury Pavilion to enhance the look and feel of its store's interface, from mobile-friendly vertical videos to interactive animations that capture the brand's identity. It also makes use of Alibaba's ecosystem insights to get a more-granular understanding of different luxury consumer groups – including what they want to buy and how they expect to be treated – to refine the experience further.
Cartier has a younger clientele in China than any other part of the world. Millennials represent roughly 65% of its customers, while Gen Z consumers account for 25%. These digitally savvy, ever-evolving consumers value ingenuity and new experiences, driving Cartier to further innovate on a daily basis.
Innovation keeps tradition alive, said Vigneron. A brand becomes "dusty" if it doesn't explore new possibilities and move with the times, but that doesn't mean jumping on the latest trend. Smartwatches, he said, are novel innovations, but their movements rely on electronic parts that need to be changed every few years. Digital watches were, by definition, perishable, and there will always be a next version that's better than the current one. That's a contrast to Cartier's emphasis on making durable and reparable timepieces that can last for dozens of years and be passed down through generations.
While they don't plan on incorporating electronic movements anytime soon, Vigneron teased a new watch that will launch this spring, which he described as a breakthrough for the luxury house.
"Innovation has to be meaningful. It has to be true to who you are, and it has to bring value to customers."
Sign up for our newsletter to receive the latest Alibaba updates in your inbox every week.