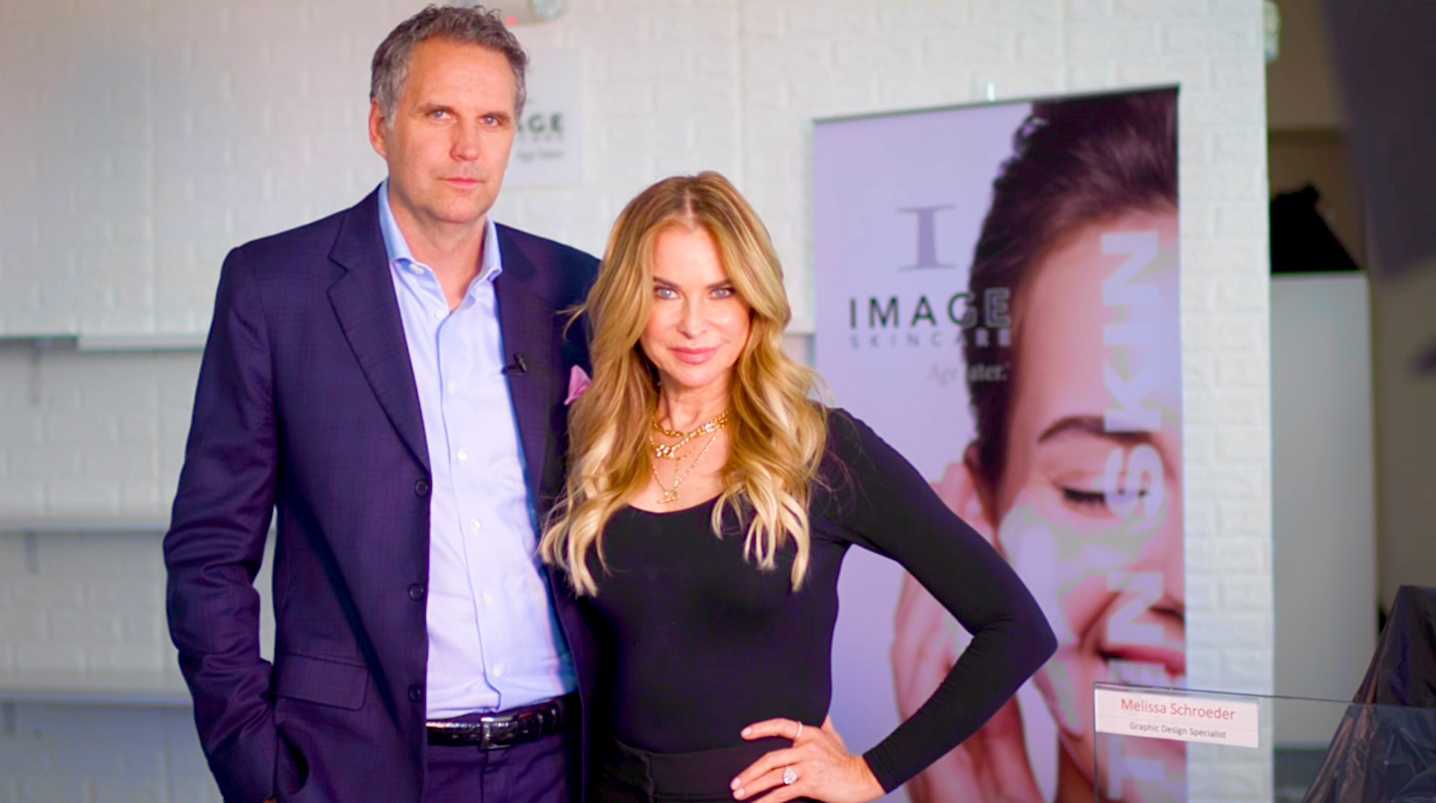 Clean beauty products have gained traction in China as the coronavirus pandemic made consumers more health-conscious. International brands are eyeing business opportunities as the market shifts.
U.S. clinical beauty brand Image Skincare has joined a growing list of new entrants in the hyper-competitive market for clean beauty — free of parabens, phthalates and other harmful ingredients – on Alibaba Group's cross-border e-commerce marketplace Tmall Global.
"Even though the world was still in the midst of the pandemic, I said, 'let's go full force. People still need skincare, and I think it will be very successful,'" said Janna Ronert, the founder of Image Skincare, recalling the moment Image Skincare decided to debut on the platform in July last year.

Flush of Success
China's young shoppers have been increasingly seeking unique, indie brands to express their individuality. At the same time, the pandemic has pushed many to reevaluate their standards when buying beauty items, shifting to clean, non-toxic cosmetics.

This has presented Western niche beauty brands, including Filorga, Farmacy, Skinceuticals, Martiderm, Supergoop and Drunk Elephant, an opportunity to grow their customer base.
To meet this rising demand, Tmall Global announced an initiative last April to launch 800 emerging beauty brands on the platform within a year and help 50 brands achieve over RMB10 million ($1.54 million) in annual sales. In January, it also launched a dedicated flight route between Europe and China to support the shipment of niche perfumes.
In particular, the rising importance of safe, effective ingredients has helped drive triple-digit sales growth for derma and medical-grade beauty brands on Tmall Global in the past year ending March, the platform said. In the first half of the year, clean beauty brands also saw sales on the site increase by over 600% compared to the same period last year, while the number of brands in the category doubled.
"Brands that play on trust and transparency, as well as those with science-backed credentials and 'clinical' efficacy will continue to resonate well," said Kayla Villena, a beauty and fashion consultant at Euromonitor International.
Skincare will be the brightest spot in the global beauty industry by 2025, the market research company forecast in June. Euromonitor forecast sales hitting $181 billion, largely driven by the Asia-Pacific market, where consumers are increasingly self-educating themselves on active ingredients.
More than Skin Deep
In 2002, Ronert decided to formulate a hydrating serum in her Houston apartment when she couldn't find products without harmful chemicals that could treat her rosacea, a skin condition that causes a flushing redness or pimples on the face. Since these humble beginnings, Image Skincare has gained more than 25,000 loyal customers across 60 countries. Today, international sales represent nearly half of its business.

"Expanding into the world's second-largest beauty market was the obvious next step," Ronert said.

Image Skincare's Vital C serum caught the attention of Chinese influencers, whose recommendations via livestreaming and social media helped drive 20 million online impressions for the brand shortly after the serum's launch.
She said it is critical to experiment with innovative tools to stand out to China's discerning consumers, who are constantly exposed to many options.

One of Ronert's tactics was to tap insights on Tmall Global to see which items resonated the most with Chinese consumers. Armed with these insights, she optimized their product assortment and pricing strategy. For example, the store's customers were mainly women between 18-25 years old, who tend to be price-sensitive and are trendsetters who have the potential to influence their families. Image Skincare positioned its Vital C serum as a "loss-leader" product, selling the item below its market price for other benefits, such as attracting new shoppers and growing customer loyalty over time.
Also, the brand was building an "authentic connection" with the consumer via Alibaba's digital marketing tools like "Tmall U Try," which invites consumers to try products before buying them. Shoppers can get complimentary samples of Image Skincare's products through Alibaba's e-commerce apps and physical vending machines across the country. During the campaign, the brand grew its store followers by 40% and acquired nearly 1,000 new customers, who'd submitted more than a hundred reviews and positive ratings on its product page within two weeks.

Shopping festivals have also played a vital role in boosting Image Skincare's visibility, including Alibaba's 11.11 Global Shopping Festival, 6.18 Mid-Year Shopping Festival and Chinese New Year.
"We need to get the Vital C serum into more consumers' hands and that's what Tmall is all about – the ability to have our brand seen by hundreds of millions of Chinese consumers," Ronert said.
Dave Goldstein, the chief executive of Image Skincare, added that partnering with Tmall also helps cement the brand's future growth. He hopes that finding success in China will help pave the way for expanding the business into more Asia-Pacific markets.
"Any brand that wants to be recognized worldwide as a leader needs to be on the Tmall platform. Tmall really owns the beauty market in China, and there's no other place to be," Goldstein said.
To receive the latest news directly in your inbox, sign up for the weekly Alizila newsletter