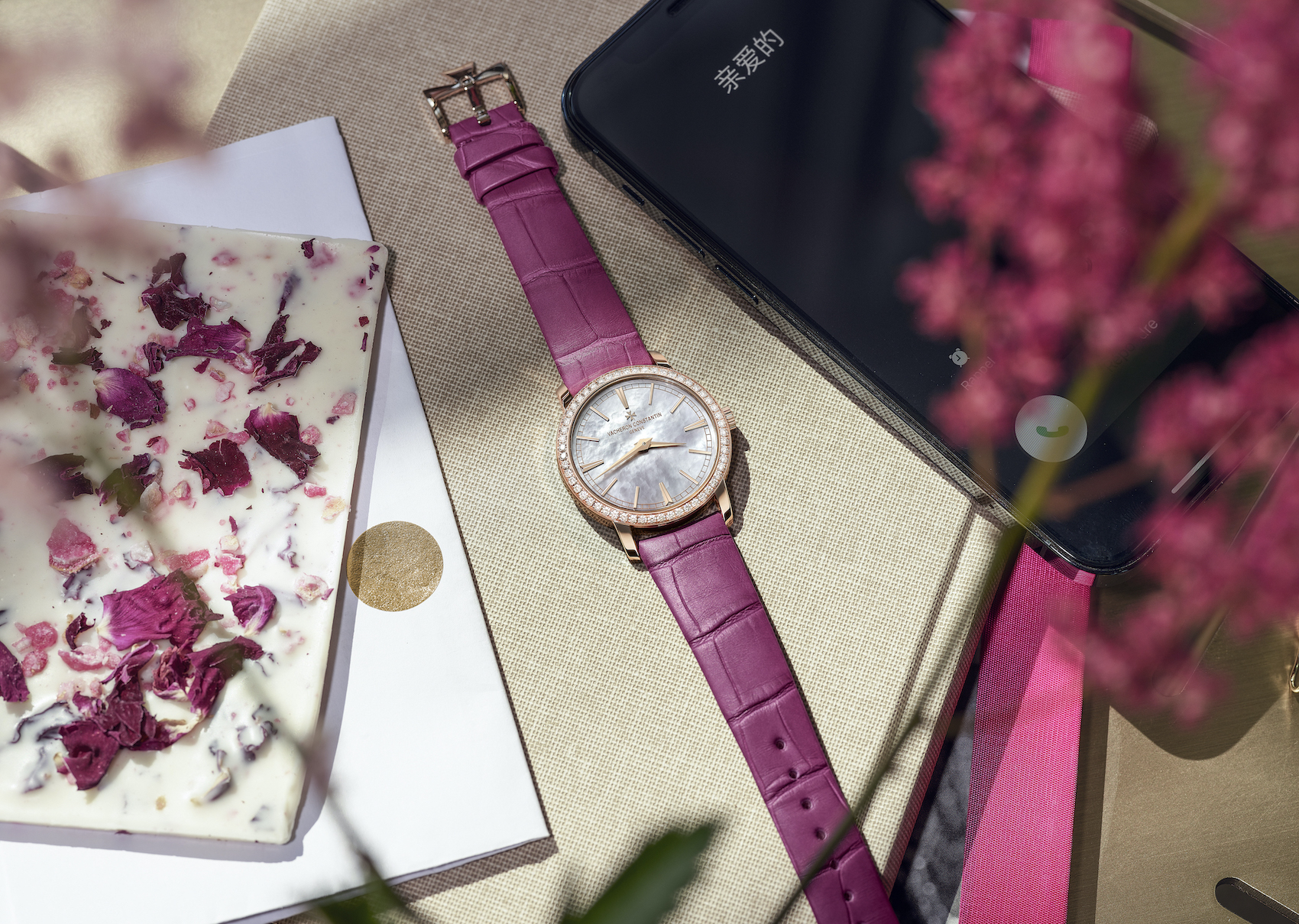 Swiss luxury watchmaker Vacheron Constantin organized two invite-only, private showcases earlier this month for prospective customers entirely online, part of a growing retail trend in China known as 'phygital' that blends online and physical shopping.
Vacheron Constantin piloted this VIP livestreaming tool for the first time just ahead of Chinese Valentine's Day, also known as Qixi Festival, on Tmall Luxury Pavilion, Alibaba Group's dedicated platform for luxury brands.
The brand sent invitation codes to a select group of high-end shoppers to join the live sessions – designed to replicate the same exclusive, tailored shopping experience in a brick-and-mortar store. Among them, three consumers purchased items during the streams, including the brand's limited-edition Traditionnelle watch celebrating the traditional Chinese holiday.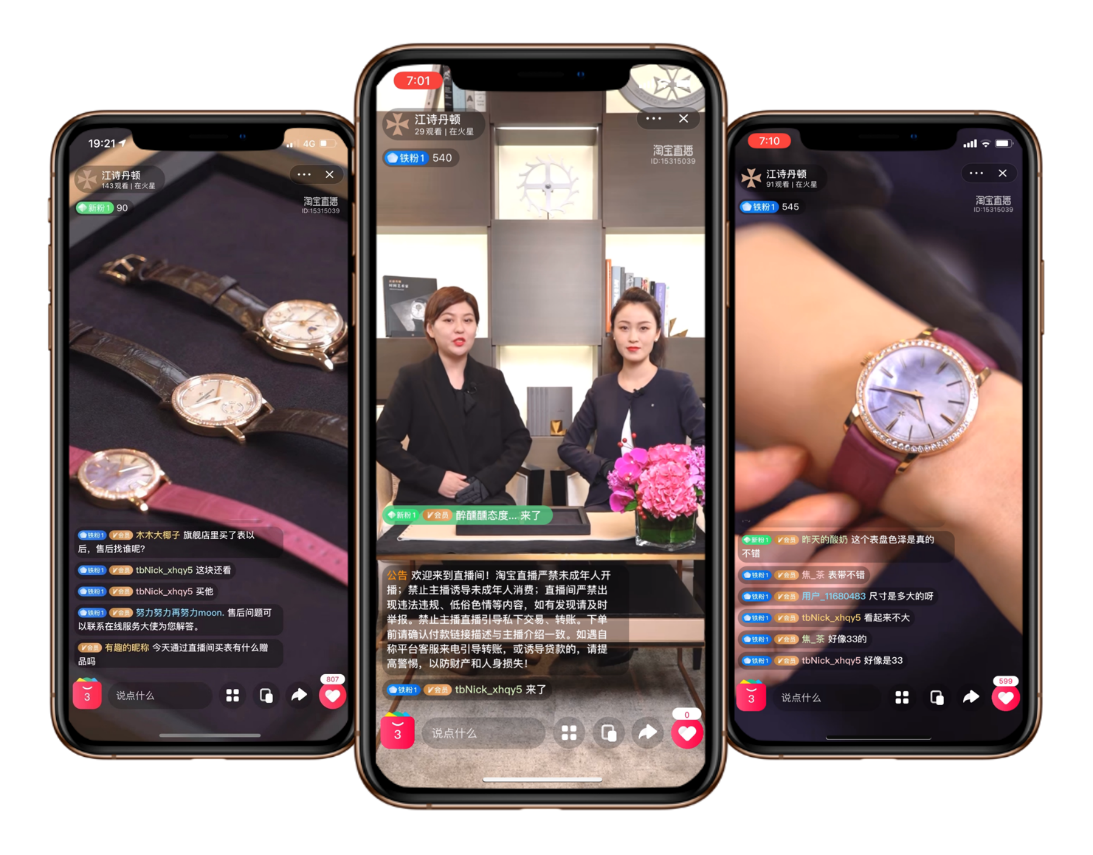 This comes as luxury players are increasingly putting a premium on localization as the China market becomes more important to the industry. Starting in July, brands featured thousands of new products tied to the Qixi theme on Tmall Luxury Pavilion, including about 500 items created specifically for the festival. Gucci, Saint Laurent, Lanvin, Balmain and Jimmy Choo were among the brands celebrating Qixi for the first time on the platform, while Prada's first-ever collaboration with the popular Chinese livestreamer Austin Li helped the Italian fashion house sell out its stock of Re-Edition Nylon Bags.
While the VIP livestreaming tool was new for Vacheron Constantin, it was the watchmaker's third year launching a limited-edition product to celebrate Qixi.
"We fully understand our customers live online and offline," said Frank Braillard, managing director of Vacheron Constantin China. Braillard added that the Tmall flagship store allows consumers to access its products while helping the watchmaker stay on top of China's fast-evolving market and refine customer services in a timely fashion.
"With Tmall Luxury Pavilion, we can reach watch connoisseurs throughout China, making the purchasing journey easier for our clients and therefore creating a true omnichannel brand experience," Braillard said.
Showing Care
Holidays such as the Qixi Festival have gained traction in China as young people take greater pride in their cultural heritage, said Janet Wang, general manager of Alibaba's Tmall Luxury Division. This has made holidays more important for global luxury brands seeking to localize and to connect with the younger generation on a deeper level.
During Qixi, Tmall Luxury Pavilion placed greater emphasis on customer experience with a range of new services, including launching a personalized gift recommendation tool, bespoke packaging and white-glove delivery services and more after-sales services.
Previously, roughly 90% of luxury brands' post-purchase services, such as cleaning, maintenance and custom tailoring and adjustments, were done in physical stores. After a push to integrate these physical services with the platform, Pavilion shoppers can also book more of these services online. With a few taps of their phones, consumers can have couriers pick up the products at their doors as well as trace the service status in real-time.
Swiss brand Chopard, for example, promised customers who purchased its watches and jewelry items two years of free cleaning services. Gucci helps add additional holes onto its customers' watch straps, free of charge. French label Carven's Pavilion store helps make clothing alterations, while Italian sneaker brand Ruco Line offered shoppers shoe-cleaning services within three months of buying select products.
Additionally, more than 40 brands – including Vacheron Constantin, Cartier, IWC Schaffhausen, Longines and Valentino – provided special Qixi-themed packaging via Tmall Luxury Pavilion, covering more than 10,000 products during the campaign.
"The value of luxury goods isn't just reflected in the price, but also the exceptional service that comes with it," Alibaba's Wang said. "Whether consumers are thinking of gifting others or treating themselves, we want them to enjoy a thoroughly wonderful experience and be able to fully express their feelings and wishes."
New Trends Taking Shape
Jewelry & accessories was the fastest-growing category on Tmall Luxury Pavilion during Qixi, helping triple the platform's overall sales in August compared with the same period last year.
The number of jewelers recently joining Tmall Luxury Pavilion has swelled to include Cartier, Piaget and Chopard to Van Cleef Arpels, Boucheron, Graff and Tasaki. These brands are among the nearly 200 luxury and designer brands now selling on the site. Between January and July, sales of jewelry and accessories on the platform saw triple-digit growth year over year.
This trend was also in line with global forecasts. According to a June report published by McKinsey & Company, analysts expected the market for fine jewelry online to double between 2019 and 2025, with online reaching 18-21% of global fine jewelry sales, amounting to US$60 to $80 billion in annual turnover.
Chinese consumers' appetite for luxury remains insatiable, per Bain & Co. In a May study, the consultancy pointed to robust growth in online channels, as more shoppers turned to digital platforms to purchase luxury goods, while the range of prices has also been widening to include more entry-level products as well as high-end items.
Tmall Luxury Pavilion said more male consumers shopped on the platform than usual during the Qixi campaign – the site saw particularly fast growth in men buying handbags over RMB6,000 (US$925.6) apiece. Qixi shoppers were also younger: consumers born after 1995 spent more than they had on the western Valentine's Day.
For some luxury brands, Qixi was also a prime opportunity to build intimacy and a stronger emotional connection with younger consumers in China.
Tapping into the insight that some Gen Z couples shared photos of their avatars wearing matching outfits on Taobao Life, a gamified shopping feature that lives within Alibaba's Taobao marketplace, Tmall Luxury Pavilion curated a multi-brand "takeover" campaign during the festival. Popular among Gen-Z shoppers, Taobao Life is an immersive 3D world where users can explore with their own unique avatars.
During the four-day takeover event, eight brands including Ralph Lauren, Valentino and Versace created 3D models of their garments and accessories for avatars to wear in Taobao Life. Users "tried on" these virtual fashion pieces nearly 6 million times and took 2 million virtual selfies. Participating brands, on average, each reached over 5 million new users on Alibaba's e-commerce platforms.
"Chinese consumer demands are diverse and constantly evolving," said Alibaba's Wang. "We want to use our digital tools and insights to help luxury brands better understand how demand is changing and find more effective forms of communication, so they can make stronger decisions."