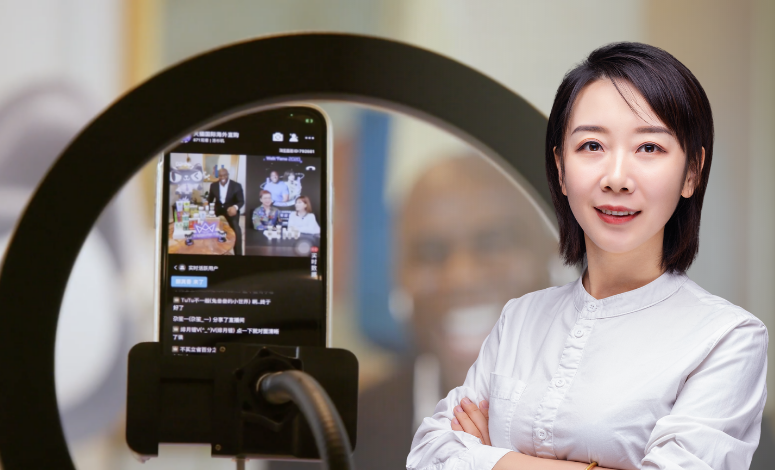 Five years ago, halfway into a conversation with a developer at Alibaba's elevator lobby, young product manager Zhao Lidong had an "aha moment" – why not bring face-to-face interaction onto shopping apps?
Livestreaming had been popular in gaming culture, but it was still unheard of in the e-commerce space. Zhao saw it had obvious advantages: compared to static pictures, livestreams offer sellers and influencers a more-personal, straightforward way to engage with their audiences.

In five short years, her flash of inspiration proved to be a game-changing model. Livestream technology has not only enhanced the shopping experience for consumers, but reshaped the face of commerce.

To mark the fifth anniversary of Taobao Live, we sat down with Zhao – now the platform's head of product – to hear more about her story and what happens behind the scenes of China's leading livestream e-commerce platform. This interview has been translated from Mandarin and edited for clarity and brevity.
Tell us about your current role and your journey with Alibaba so far.
I currently oversee product development and content commercialization at Taobao Live. In June, I'll be coming up on eight years at Alibaba.

I joined as a product manager in 2013, just as the company was making its mobile-first push. We were upgrading many products to wireless infrastructure, so I was lucky to be able to take part in a wide range of projects, from updating Taobao's homepage to working on mobile search products.
This was also when we started early efforts to expand Taobao's content offerings. It was a great environment for young people. I had the opportunity to take full ownership of projects despite being the youngest PM on our team.

The next year, I started to specifically focus on content e-commerce, including our built-in social media channel Weitao. We expanded third-party influencer content in addition to merchants' product descriptions. But with just words and static images, I felt the influencers and sellers were still communicating at a distance. That's why, near the end of 2015, we started looking for new ways to help them more closely connect with consumers including livestreaming. In a way, livestreaming recreates the experience of shopping at a mall, where shop owners can interact with you directly. It just makes sense.
Why do you think livestreaming technology has taken off in China, tipping over into the mainstream? For most brands, it's no longer a nice-to-have but a critical tool for engagement.
I think it comes down to the available supply and the shopping habits of Chinese consumers today. In China, people are used to consuming hours of content on their smartphones. They embrace innovative tools. Another driver behind that growth is the supply on Alibaba's platforms. Taobao and Tmall offer a huge diversity of products, at different price ranges, to meet every consumer demand.

This drives the development of content e-commerce. Every industry imaginable is making use of livestreaming, from farmers to local governments that want to sell and promote agricultural produce. It would be difficult to fit all the players in China's livestream e-commerce ecosystem onto one page if we tried.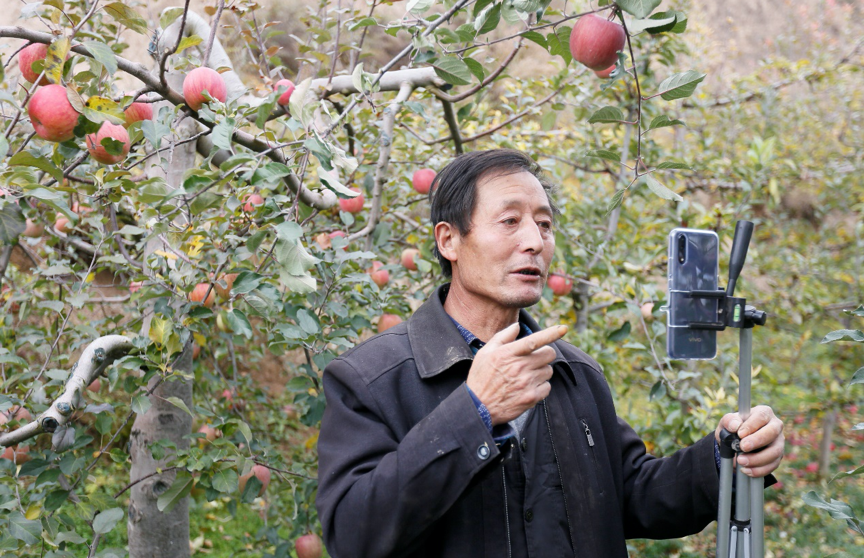 What makes a successful stream?
Take one of our top presenters, Viya, as an example. Behind her streams, she has a professional team of hundreds of people who handle everything from scripting, production, lighting, set design to business development. Her success was not by coincidence.

The best livestreams also have presenters who have genuinely tried and experienced the products they vouch for. When top livestreamer Austin Li recommends beauty products, for example, his team – which includes an expert in biology – scrutinizes the ingredients. They also analyze real-time analytics to see what type of products and forms of expression resonate with consumers and draw them back to watch future sessions. Taobao Live's technology supports that.

We developed an automated "data scientist" for each livestream room. Algorithms help analyze viewers' reactions and give advice to the hosts. For example, it might flag what categories their current viewers are interested in or which specific product is seeing more click-through rates, encouraging the host to talk more about them to drive sales conversion. This is one way we use technology to make it easier to create a successful livestream.
What does your typical day look like?
I usually arrive at work around 9 to 9:30 a.m. Throughout the day, there are daily meetings with my team as well as with category teams across the company. Today, all sectors on the platform have activated livestreaming, so we need to align with different industry and category needs.

I don't consider my work really over until our customers wrap up their broadcasts. Livestreaming is an extremely time-sensitive business, so we stand by to provide feedback and solve their issues in real time. But the problem with ending the day with watching livestreams is we often end up buying a lot ourselves!
What do you enjoy the most about your work?
What gives me the most fulfillment is less about seeing our business grow or watching our technology change the industry. It's seeing how our products have changed people's lives. It's when you realize that people's circumstances have changed because of you. Knowing that your product and your work has created value for society, that's a very special feeling.

Last month, at our annual summit, I couldn't hold back my tears when I heard merchants and livestream presenters share their personal stories. Many have streamed on our platform for five years. Some have made millions and are now recognized as Top Hosts of the Year by Taobao Live. Getting this business off the ground was challenging, especially in the first two years, but when you see more and more people are realizing the value of your product, you'd feel that all that hard work was worth it.
What was the most difficult part in that process?
The most challenging phase was probably the first year. It took some effort to persuade influencers to give this new model of livestreaming a try.

On our platform, hosts don't earn additional income through "virtual gifts," which users might offer them on other livestreaming apps. Our platform also doesn't support beauty filters because we want to represent reality as much as possible. And livestream e-commerce presenters also need to have a certain level of professional skill to be able to talk about brands and products in front of the camera – for hours on end.

The team pushed through by working alongside streamers to drive up their followers and sales, as well as recruiting more hosts through holding events like livestreaming competitions. On the one hand, we started seeing more hosts join the platform, and on the other, we focused on improving our capabilities and professionalism to meet the demands of our growing community of livestream hosts, users and merchants.
Those competitions were how livestream stars like Austin Li were discovered.
Austin actually came into the scene later on. But yes, he also started his professional livestreaming career after winning one of these competitions.
Earlier this month, Alibaba celebrated its annual "AliDay," a day to appreciate the company's employees and their family, friends and partners. Is there anything you'd like to say to your partners and loved ones?
Our customers and partners have been so understanding and collaborative. Their support has been a huge motivation for us ever since we began this journey in 2016. Today, our team still works like a startup within the company. Whether it's Taobao Live's founding team or our new team members, we are all deeply passionate and attached to the business. For example, my developer colleague – who first discussed the idea of bringing livestreaming onto Taobao with me at the elevator lobby – is still with the company and now leads Taobao Live's technology team. It's been hard work, but we knew it was something worth doing. The commitment and drive of the people behind Taobao Live is another reason it has become the platform it is today.
Finally, it's been so important to have the support of my family. I am also thankful that I have a partner who has never left my side through these years.
Sign up for our newsletter to receive the latest Alibaba updates in your inbox every week.