---
Listen and follow Alicast
---
Alibaba Group will offer Chinese consumers the most diverse range of products on record during this year's 11.11 Global Shopping Festival, the world's largest retail event.
This year's 11.11, also known as Double 11 or Single's Day in China, will feature over 290,000 brands from more than 90 countries and regions. There will be 17 million products on offer to over 1 billion consumers shopping on Alibaba's marketplaces in China.
In this episode of Alicast, we're joined by Michael Evans, President of Alibaba Group to talk about the latest e-commerce trends coming out of China and how global brands can best leverage 11.11 to build lasting connections with consumers.
"11.11 represents a significant opportunity for merchants to reach the most valuable consumers on our platforms," said Evans, who is responsible for leading and executing Alibaba's international strategy for globalizing the company and expanding its businesses outside of China.
Around 40,000 merchants from outside China are participating in this year's 11.11 via Alibaba's cross-border marketplace Tmall Global.
Join The Club
11.11 has grown swiftly since Alibaba created the shopping festival in 2009, when just 27 brands took part. It is also evolving rapidly, in tandem with changing consumer behavior.
Online shopping has become the norm as mobile penetration has increased in the world's most populous country. Promotions have also proliferated throughout the retail calendar.
A new report by consultants at Bain & Co found that China's retail sector has entered a new era: instead of chasing growth, brands are laser-focused on profitability and attracting loyal customers.
A membership club that offers repeat customers incentives for loyalty is an increasingly popular tool for brands. Such a program allows brands to maintain deeper engagement with consumers all-year-round, instead of a one-off sugar rush.
"We are focused on providing digital tools to help merchants gain deep insights into new opportunities, incubate and launch new products, meet diversified consumer needs, grow loyal customers for brands and attract more high-quality consumers," said Evans, speaking with Alizila from Alibaba's headquarters in Hangzhou, China.
Alibaba offers several types of membership programs, including its own 88VIP ecosystem-wide club. The 25-million strong cohort of 88VIP consumers are sticky, highly engaged and spend on average $8,000 annually.
Many household brand names, including Oregon-headquartered Nike and London-based Unilever are also running brand loyalty membership programs through their stores on Alibaba's business-to-consumer marketplace Tmall.
Grocer to Britain's royal family, Fortnum & Mason, is one of the brands launching a membership program in China this year in partnership with Alibaba.
"We need to start engaging with our loyal customers…The more you shop with Fortnum's, the more benefits or more experiences that you can encounter with the brand," Carmen Chui, Fortnum & Mason's Regional Managing Director Asia Pacific told Alizila in an interview.
The luxury grocer hopes to incentivize mainland China shoppers to visit its stores in Hong Kong and London when tourism becomes easier again.
Turning a shopper into a member of a Tmall store will increase a brand's conversion rate, the percentage of people who make a purchase among overall foot traffic, by at least 20% points and their total spending on the brand by at least 20%, according to Alibaba manager Zhang Xiuming.
Over 40 merchants have attracted more than 10 million members on Tmall, and another 600 have seen their loyalty membership programs swell to over 1 million members.
Double 11's pre-sales kicked off on October 24 and shoppers could check out their items from October 31. On November 1, 82 brands generated RMB100 million ($13.7 million) in GMV from their members, including multinationals Procter & Gamble, L'Oréal, Estée Lauder, Bosideng and Uniqlo. About 2,700 prominent brands collected over half their GMV from members, Alibaba said.
"This year, Alibaba is very focused on supporting merchants on loyalty member recruitment," said Evans.
Alibaba is very focused on supporting merchants on loyalty member recruitment
Tough Year
During an uncertain year for many retailers globally, struggling with supply-chain logjams and inflation in raw material prices, a successful 11.11 can make a big difference to their bottom line.
A survey by consultancy AlixPartners found that 60% of consumers intend to spend more this year than last.
In the first hour of Alibaba's 11.11's checkout window, when shoppers completed payment for goods, 102 brands' GMV surpassed RMB100 million. Of those brands, more than 40% of them were from outside of China.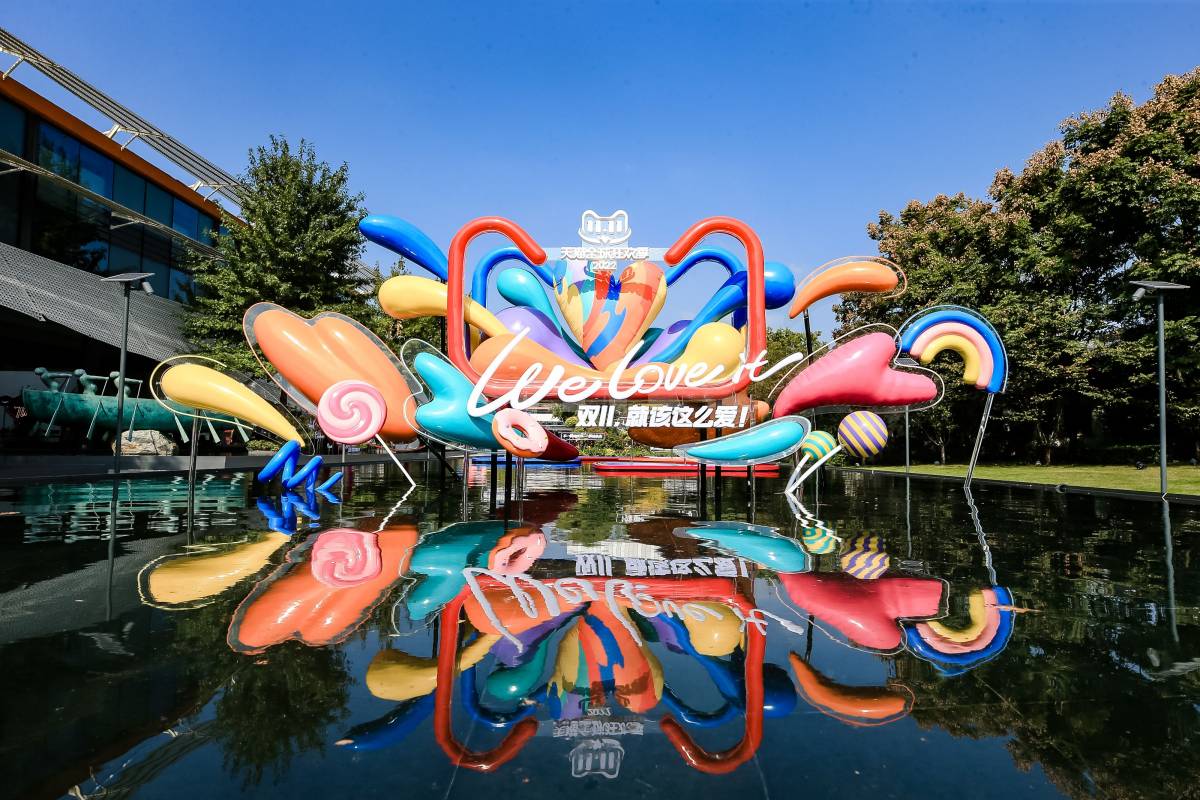 "In today's uncertain environment, we are focused on providing certainty for merchants operating on our platform through digital technologies," said Evans.
During this year's 11.11, Alibaba has made its marketing analysis tool available to all merchants for the first time to guide real-time business decision-making. The platform company is also upgrading its logistics and payment capabilities.
Tune into the podcast to hear Evan's thoughts on making retail a more sustainable industry and how technology can help brands connect with over 1 billion Chinese consumers.
---
Listen and follow Alicast
---
"Alicast" is a production of Alizila, the corporate newsroom of Alibaba. It's produced by Yashan Zhao and hosted by Alison Tudor-Ackroyd. If you're in a podcast app already, please follow "Alicast". If you're listening on Alizila's website and want each new episode of "Alicast" delivered to you as they're published, download any podcast app, then search for "Alicast" to follow the show. Thank you for listening.
---