Luxury brands and rising designers, from Burberry to Chalayan and Koché, on Thursday showcased their fashions at the Taobao Maker Festival, one of the most-watched events Alibaba holds each year.
The fashion show, held at Hangzhou's historic "Broken Bridge" with supermodel Naomi Campbell in attendance, was a hallmark event in the e-commerce giant's celebration of young creatives and entrepreneurs this year, running Sept. 12-25. Just as fashion weeks roll out across fashion capitals worldwide, the Alibaba event offers designers a new proposition – a showcase centered on the trends and tastes of China's Gen Z consumers.
"We want to provide a platform that supports young creators closer to home, encouraging them to design more, make more and try more," said Chris Tung, chief marketing officer at Alibaba Group.
WATCH: Taobao's 'Broken Bridge' Fashion Show
"We are committed to becoming an international leading platform for new trends and to showcase the unique creativity of Chinese entrepreneurs," said Jiang Fan, president of Taobao and Tmall. "Innovation and craftsmanship are fundamental to Taobao's core values. By rewarding and incentivizing innovative merchants, Taobao will continue provide the best products for our customers and help to support our growth."
The hour-long spectacle spotlighted a series of young designers from China, including Chen Peng, Wanbing Huang, Ban Xiaoxue and Particle Fever. It also featured cross-collaborations between China's cultural-heritage institutions and local designers and celebrities, for example, a Dunhuang-inspired line made in collaboration with Reyizha Alimjan, an actress that starred in the popular period series, "The Longest Day in Chang'an."
Cypriot-British designer Hussein Chalayan opened the show with garments from his most-recent range, as well as two new items designed just for the event, followed by Koché, Christelle Kocher's haute streetwear label. Burberry, another one of the international brands at the show, curated multimedia installations displaying its autumn-winter 2019 collection. The fashion show was streamed live on Youku and Taobao.
Mixing Old with New, Global with Local
"I design for an international woman or man, without thinking really about their background. But I feel that my clothes do look good on Chinese people and generally for this region," said Chalayan, who noted that the Taobao show marks his first solo show in the country. "We want to grow in China, but we want to do it in a proper way, step by step, and also without losing our identity. It's not only about selling a lot, it's also about doing it in a quality way."
Koché's Kocher said the show offers her brand exposure to millions of consumers on Alibaba's platforms, as well as the chance to "speak to young consumers in an intimate way," as opposed to conventional fashion shows that can be glamorous but feel more distant to consumers.
"The show is emblematic of the Z generation, the young generation, which is very important," she said. "I am based in Paris, but I don't really consider my brand to be Parisian. I feel that I'm making clothes for the Z generation across the world."
Lin Hai, co-founder of the Chinese designer sportswear brand Particle Fever, said the Taobao fashion show – which combines modern, high-tech stage design and lighting effects with a historical landmark – felt like a great match for their label, which enjoys experimentation at the intersection of technology, art and fashion.
The show's theme aligns with Particle Fever's brand spirit as well, he added.
"The new generation of young people reject labels, even labels that group them together like 'Gen Z.' This outlook overlaps with ours," Lin said. "We like uncertain lifestyles. From another point of view, uncertainty means more possibilities. And young people love to pursue more possibilities. In a sense, our brand will always be a 'young brand.'"
Alibaba's Festival for Discovery
For the first time, Alibaba expanded the Taobao Maker Festival to span two weeks – up from four days last year – and two venues, the West Lake and the Hangzhou Boiler Factory, an industrial space repurposed to host creative events. About 400 merchant booths were spread out across sections of the factory dedicated to street fashion, cultural heritage, technology, food and design.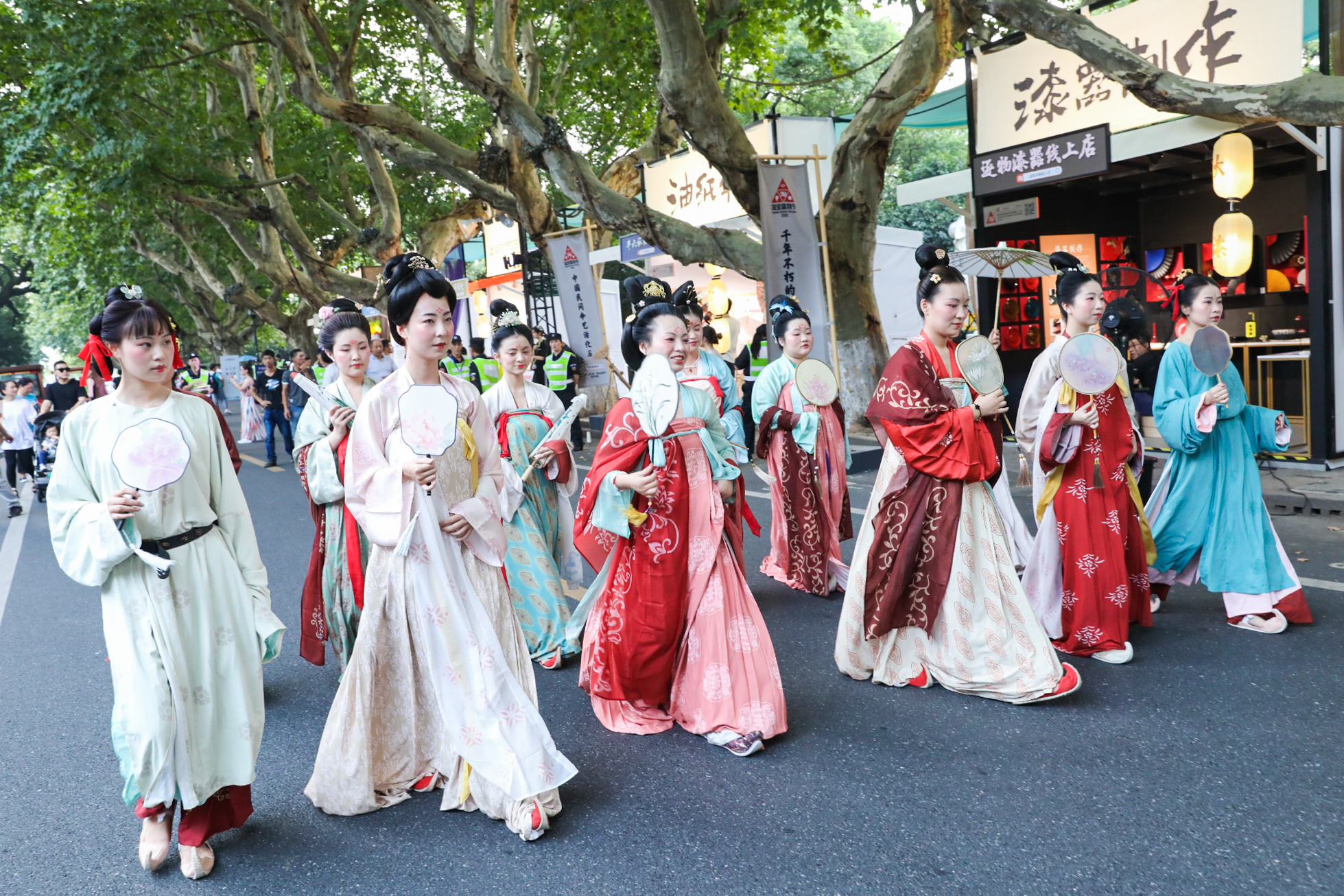 The event, now in its fourth year, has also evolved from a hotbed for creativity to a launchpad for new products. This year, it is featuring over 1,000 new products, which merchants are exclusively debuting on Taobao, from customizable 3D-printed soles for running shoes, wearable exoskeletons that help workers carry heavy loads, sports-inspired furniture, hot pot-flavored lollipops, garlic crayfish ice cream to plant-based meat alternatives. Tech companies have also tapped the event for product releases, such as HTC for its Vive Cosmos virtual-reality headset.
Charlie Gu, co-founder and CEO of marketing agency Kollective Influence, called the festival an "ambitious attempt to transform small business owners into brand-creators."
"This fast and furious incubation model will challenge the traditional way of building a brand and offer disadvantaged small business owners a unique opportunity to shine and grow their businesses," Gu said. "Its immersive experience provides consumers a unique opportunity to connect with creators and learn brand stories through a different lens."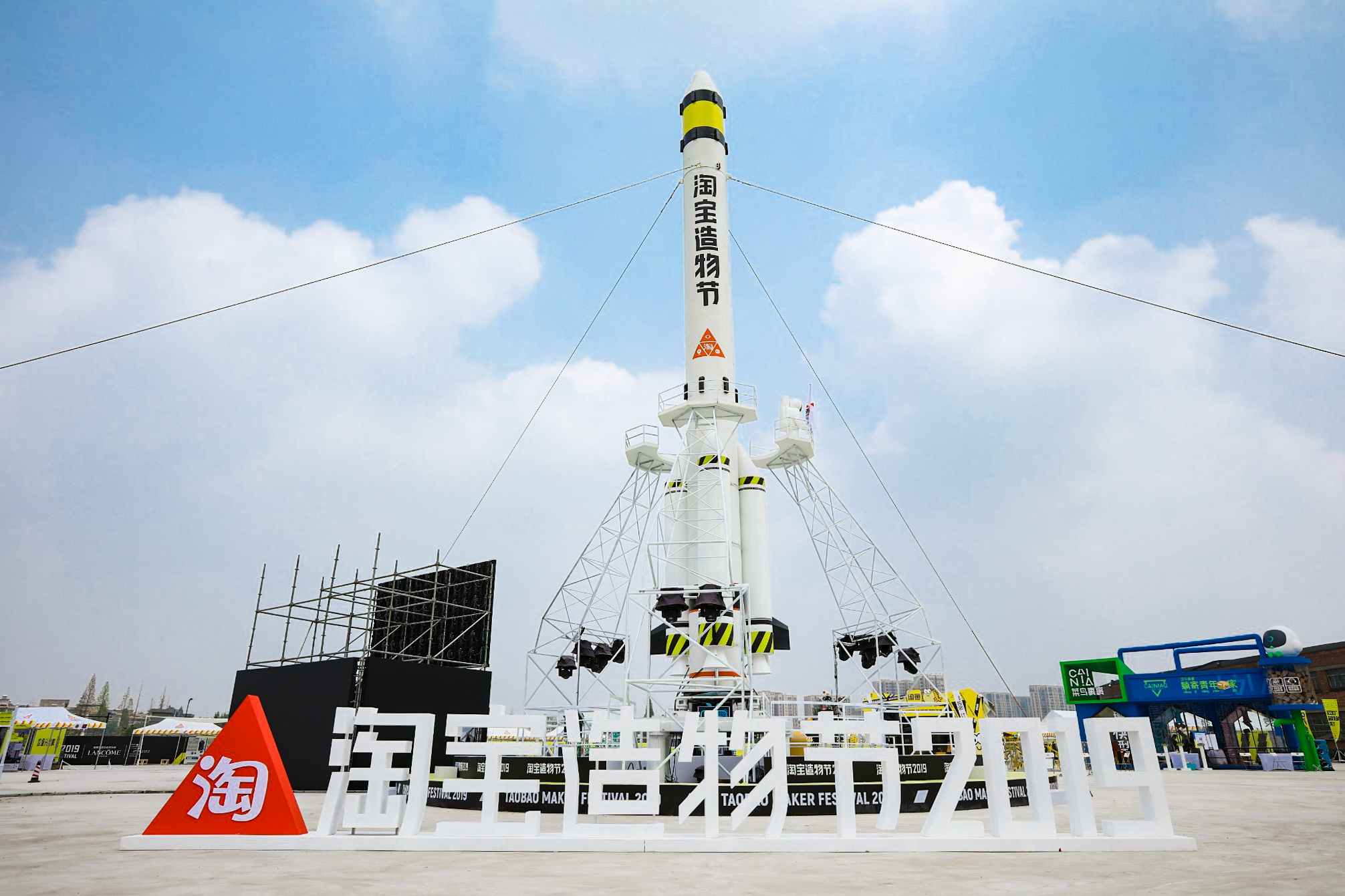 Alibaba launched the Taobao Maker Festival in 2016 to create an offline bazaar to showcase the creative energy on the platform among China's younger generation – even attracting brands to come visit the event to find inspiration and get in tune with young consumer trends, Alibaba's Chris Tung said.
"It's all about discovery," said Tung, adding that the event encourages consumers to experience new products and interact with merchants, rather than make transactions. "Sales come naturally when they love a product."
Visit our media resource page for more on the Taobao Maker Festival.