In just 13 years, Alibaba Group's 11.11 Global Shopping Festival has evolved from a small marketing campaign raising awareness for e-commerce in China to the world's single largest sales event.

It has also become a testbed for brands and retailers to flex their innovation muscles. The country's insatiable appetite for novelty means that brands must stay nimble to keep up with consumers' fast-changing needs and wants.

Against this backdrop, Alibaba introduced Tmall Innovation Center, which works with overseas brands to incubate products specifically for the China market. Since launching in 2017, TMIC has worked with over 150 corporations. In the three months leading up to 11.11, TMIC helped 2,000 brands test and refine more than 50,000 products.
In light of the shopping festival taking a "green" turn this year, we look at five planet-friendly innovations created via TMIC that were featured by brands this 11.11.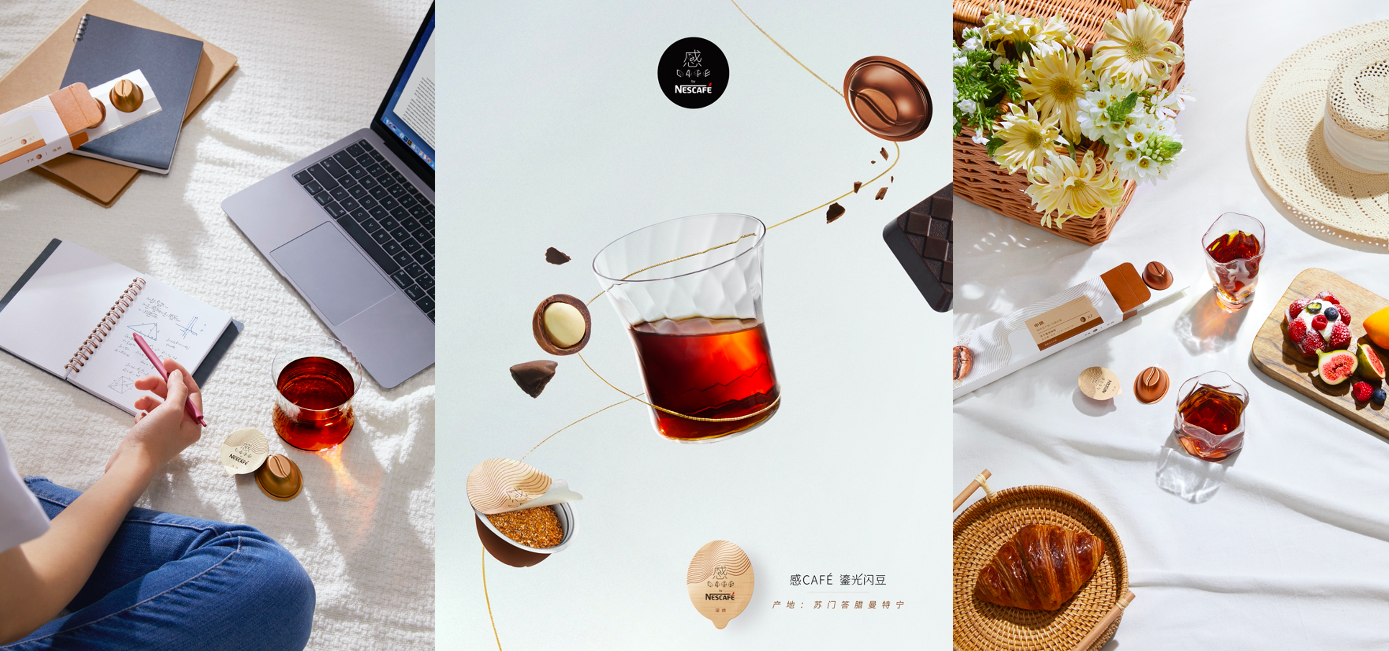 NO. 1 RECYCLING
As part of its new coffee pod launch in August, Nestlé's premium coffee brand Sense Café rolled out a recycling program in partnership with Alibaba logistics unit Cainiao Network and the e-wallet service Alipay. The Swiss food giant encouraged consumers to scan a QR code to have their recyclables picked up at their doorsteps. Upon recycling, consumers will receive points they can use to redeem gifts and vouchers.

Sense Café products also use lightweight, plastic-free packaging made from trees that have withered naturally.
NO. 2 ECO-FRIENDLY PACKAGING
Last month, Dutch health technology company Philips debuted its new Sonicare Portable Flosser on Tmall – the company's first consumer-to-business water flosser designed specifically for China.
Philips used TMIC to identify growth opportunities for water flossers and inform its pricing and marketing strategies. TMIC's consumer insights helped the brand pinpoint its key audience and their needs. It focused on white-collar urbanites looking for portable, easy-to-use water flossers hard to find in the market.
The water flosser is also among the first products to be wrapped in Philips' new eco-friendly packaging, which uses recycled paper material, biodegradable plastic bags and plastic-free fillers to replace bubble wrap. The packaging was designed to meet direct-shipment requirements, which means that the brand can avoid repackaging products during the fulfillment process and minimize plastic waste.



NO. 3 VEGETARIAN FOOD
While China still consumes nearly a third of the world's meat, a new generation of consumers is embracing a plant-based diet, which has a smaller net impact on the planet than a meat-rich diet. This trend has given rise to a plant-based beverage boom — the category saw 2020 sales jump by nine times year-over-year on Alibaba's marketplaces, according to TMIC.

It boosted the popularity of brands such as Swedish oat-drink company Oatly, which partnered with TMIC to launch its oat-based product line in China.

Oatly leveraged TMIC's artificial intelligence-powered Knowledge Hub tool to get a birds-eye view of consumers' preferences and trends in everything from flavors to packaging. It used simulation testing tools to conduct A/B testing on Alibaba's platforms. Real-time feedback from online shoppers helped the brand determine the best price point and messaging that will resonate with consumers the most.

For example, they saw strong demand for ice-cream options that are both delicious and healthy, while keywords such as "trans fat-free" and "lactose intolerant-friendly" struck a chord. Oatly leveraged these findings to refine its communication strategy.



NO. 4 SUSTAINABLE MATERIALS
In February, Timberland debuted its Solar Wave sneaker line made from recycled plastic, sugarcane and bio-based material. It sold thousands of pairs shortly after launching on Tmall.
Through TMIC's simulation testing, Timberland discovered that its key audience was more willing to purchase shoes that are comfortable, sustainable and have young, trendy designs. With this insight, the brand prominently featured its Solar Wave collection — which ticks all those boxes — and highlighted its use of sustainable materials in its content.
VF Corp., parent of Timberland, has a wide-ranging partnership with TMIC. Dickies, another brand owned by the apparel giant, also developed baseball jackets based on TMIC insights ahead of 11.11. More than RMB1 million worth of these jackets were sold in the first month of sales, driving 320,000 consumers to visit the brand's Tmall flagship. Alibaba's Xunxi Digital Factory helped Dickies manufacture the product at speed, flexibly adjusting their production plan based on real-time forecasts and demand.



NO. 5 MINIMAL WASTE
To cut down on waste, German skincare brand Nivea condensed the packaging design for its new Q10 skin-firming neck cream, launched in July.
It developed the product using insights from TMIC. They researched China's neck-care market and saw a significant opportunity for neck cream products — the category had seen triple-digit growth on Alibaba's marketplaces in 2020. They then identified consumer pain points, for instance, respondents said they were concerned about dryness and wrinkles on their necks resulting from onerous work schedules, prolonged use of mobile devices and wrong sleep positions.
More than 75% of respondents in their study also preferred beauty products with massage features. So, Nivea designed a tube that has a rotating massage roller and provided consumers with detailed instructions on how to massage and stretch out their necks.