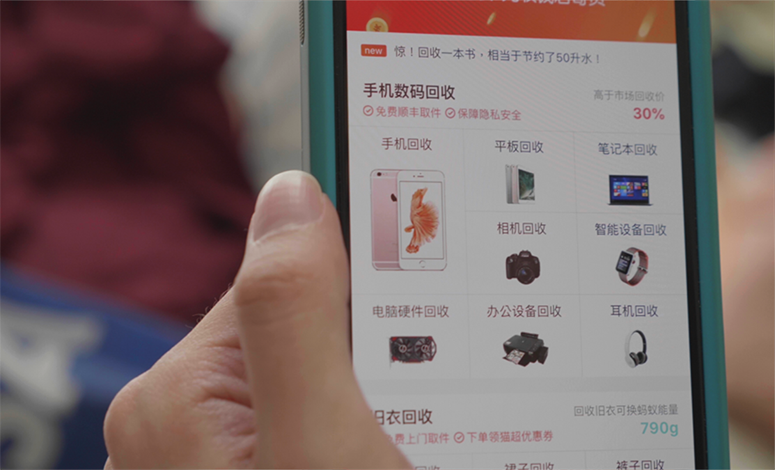 This week, Ant Group released an action plan to reach "net zero" in carbon output by 2030. We look at Alibaba's being recognized by Gartner as the top Infrastructure as a Service provider in the APAC region. Also in this week's roundup are new developments across smart vehicles and fashion and beauty.
To receive the latest news directly in your inbox, sign up for the weekly Alizila newsletter.
Ant Group Releases Roadmap to Carbon Neutrality Goal
On Earth Day, Ant Group published an action plan that will allow it to fulfill its pledge to reach "net zero" in carbon output by 2030. The company put forward intermediary goals, including a full assessment of carbon emissions in its supply chain and increasing the use of renewable energy alternatives at its leased data centers to cover 30% of the total power consumption. The company will also periodically share updates on its progress towards meeting its targets. Download the full report here. For more on Alibaba's commitment to a greener planet, click here.
Gartner: Alibaba Ranked Top IaaS Provider in APAC Region
For the third consecutive year, global research and advisory company Gartner has recognized Alibaba Group as first in the Asia Pacific region and third in the global Infrastructure as a Service (IaaS) market. According to the Gartner report, Alibaba's share of the global IaaS market climbed to 9.5% last year, up from 8.8% the previous year. Notably, it ranked number one in the education category: The company's IaaS market share in the vertical sector reached 24.3% last year, up from 18.8% in 2019. This comes as Alibaba revved up efforts to help schools make use of digital-learning solutions amid the pandemic. Last year, Alibaba Cloud, the company's digital technology and intelligence backbone, announced it will invest an additional RMB200 billion (US$28 billion) over three years on its cloud infrastructure.
Banma Teams Up with RoboSense, AutoX to Power Smart Cars
Alibaba-backed intelligent automobile operating-system solutions startup Banma Network Technology has joined forces with Shenzhen-based RoboSense and robotaxi startup AutoX to explore the future of human-computer interaction technology for vehicles. The companies will cooperate in various areas, leveraging their expertise in hardware, operating systems, artificial intelligence and 3D Lidar technologies – a popular sensing method for devices to glean faraway objects based on their shapes. For example, Banma plans to provide its proprietary operating system for Robosense, while helping AutoX streamline its ecosystem collaboration with cloud and edge computing technologies. Today, approximately one million vehicles driven in China are powered by Banma's OS. Its smart-cockpit OS is also the first to power SAIC Motor's new premium electric vehicle brand, called "IM."
High-End Hair Tools Brand GHD Launches on Tmall
British haircare brand Good Hair Day on Friday opened a new store on Alibaba's B2C online marketplace Tmall. To celebrate, the brand is holding an exclusive launch event, followed by a pop-up store in Shanghai that will run from May 1-7. At the pop-up, consumers can try on GHD products, join training sessions and have professional hairstylists spice up their looks. The brand also revealed plans to partner with Tmall on activations throughout the year, including leveraging one of its latest marketing solutions "Tmall Super New Star," which brings up-and-coming brands that are relatively new to the market in front of Chinese consumers.
Canali Latest to Join Tmall Luxury Pavilion
To enrich its omnichannel experience for Chinese consumers, Italian menswear brand Canali – best known for its tailored suits – announced the launch of its official flagship store on Tmall Luxury Pavilion, Alibaba's dedicated platform for luxury and premium brands. The store features a comprehensive assortment of the brand's products, including items from its new spring-summer 2021 collection. In a statement, Canali President and CEO Stefano Canali said this marks a pivotal moment for the brand's digitization efforts. "China offers an exclusive opportunity to merge digital and physical touchpoints. And with our presence on Luxury Pavilion, we are ideally positioned to provide many more consumers with access to the rich heritage and the outstanding craftsmanship of our products."
Sign up for our newsletter to receive the latest Alibaba updates in your inbox every week.