Tmall and Taobao have delivered the largest-ever – in both scale and reach – 6.18 Mid-Year Shopping Festival for Alibaba Group, connecting a record number of brands with the largest source of untapped consumption growth in China: the country's hundreds of still-developing cities.
Over 200,000 brands participated in 6.18 this year, said Alibaba. Apart from offering discounts and perks in their Tmall and Taobao stores, brands tapped Juhuasuan, Alibaba's dedicated flash-sale and group-buying platform, to introduce deals exclusive to the festival. During 6.18, Juhuasuan saw 4,700 featured products top RMB 1 million ($145,000) in sales. There were 180 products that each took in over RMB 10 million on the platform, according to Juhuasuan.
WATCH:Bringing 6.18 to Consumers Outside China's Big Cities
"The results of the 6.18 Mid-Year Shopping Festival are encouraging. It has proven to be a celebration that can match the enthusiasm and scale of the 11.11 Global Shopping Festival," said Jiang Fan, president of Taobao and Tmall.
During the campaign, more than 100 brands – including L'Oréal, Clé de Peau Beauté, Emporio Armani, Crocs, Godiva and Budweiser – saw sales surpass last year's 11.11, the Chinese e-commerce giant's biggest sales day of the year, Alibaba said.
"We are very pleased to see that our strategy to help brands penetrate the less-developed markets has paid off. Customers in the emerging cities are very receptive to innovative products and promotion campaigns such as programs on the Juhuasuan platform," Jiang said, adding that number of customers and the gross merchandise volume from third- to fifth-tier cities both hit 100% growth.
"We believe this group of customers will continue to grow into a strong and sustainable force for brands who are looking at further developing the Chinese market," he said.
Small Towns, Big Potential

While major cities such as Shanghai, Beijing and Guangzhou still ranked the highest in overall spending, the fastest growth came from lower-tier cities such as Shandong Province's Qingdao or Hunan Province's Shaoyang.
With rising discretionary income, consumers in less-developed urban centers and rural areas are increasingly demanding higher-quality yet reasonably priced goods. Alibaba in its most recent earnings report noted that more than 70% of its 102 million newly acquired annual active users in fiscal 2019 came from smaller cities. (Read more about the trend here.)
Liu Bo, general manager of Alibaba's Marketing Platform Business, said that Alibaba's strategy for tapping these markets was to create new supply, satisfy new demand and develop new users.
"Tmall achieved growth beyond our estimates this 6.18, while the Juhuasuan marketing platform brought explosive growth on all fronts," Liu said. "These results reflect how Taobao and Tmall have sped up penetration into third- to fourth-tier cities, with the goal of helping brands capture these fast-growing markets."
Merchants on Alibaba's "Daily Deals" channel, which became part of the Juhuasuan platform in March, received more than 420 million orders during 6.18, including everything from electric toothbrushes and headphones to tissue paper and laundry detergent. The deals are a part of an initiative that enables factories in China to sell directly to consumers, with product selection and marketing aided by real-time insights and technical support from Alibaba.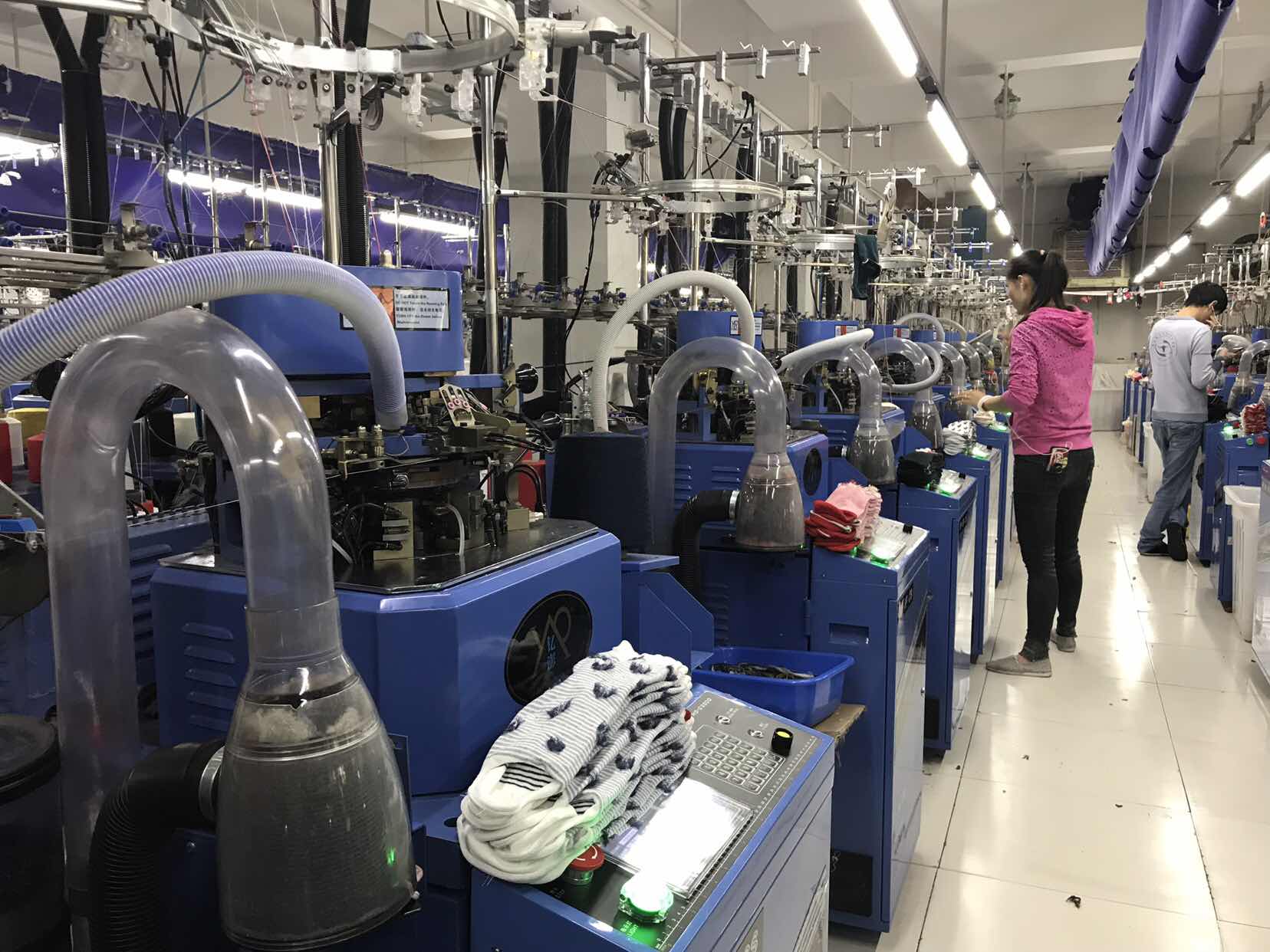 To make it easier for consumers to find the best prices, Juhuasuan upgraded its site design ahead of 6.18 so that products with larger discounts would receive more traffic and exposure. It also featured a series of "hot deals" to drive excitement among more price-conscious shoppers, such as iPhone XR smartphones priced at only RMB 618, much lower than its RMB 6,199 market price, thanks to subsidies and allowances from Suning.com, an authorized reseller.
More than RMB 100 million of Apple products were sold only two minutes and 45 seconds into the 6.18 promotion, making it the first among 110 brands that hit the RMB 100 million mark. In the first two days of the event, Apple's sales in lower-tier cities grew 170% year-over-year, significantly outpacing its growth rate in first- to second-tier cities, Tmall said.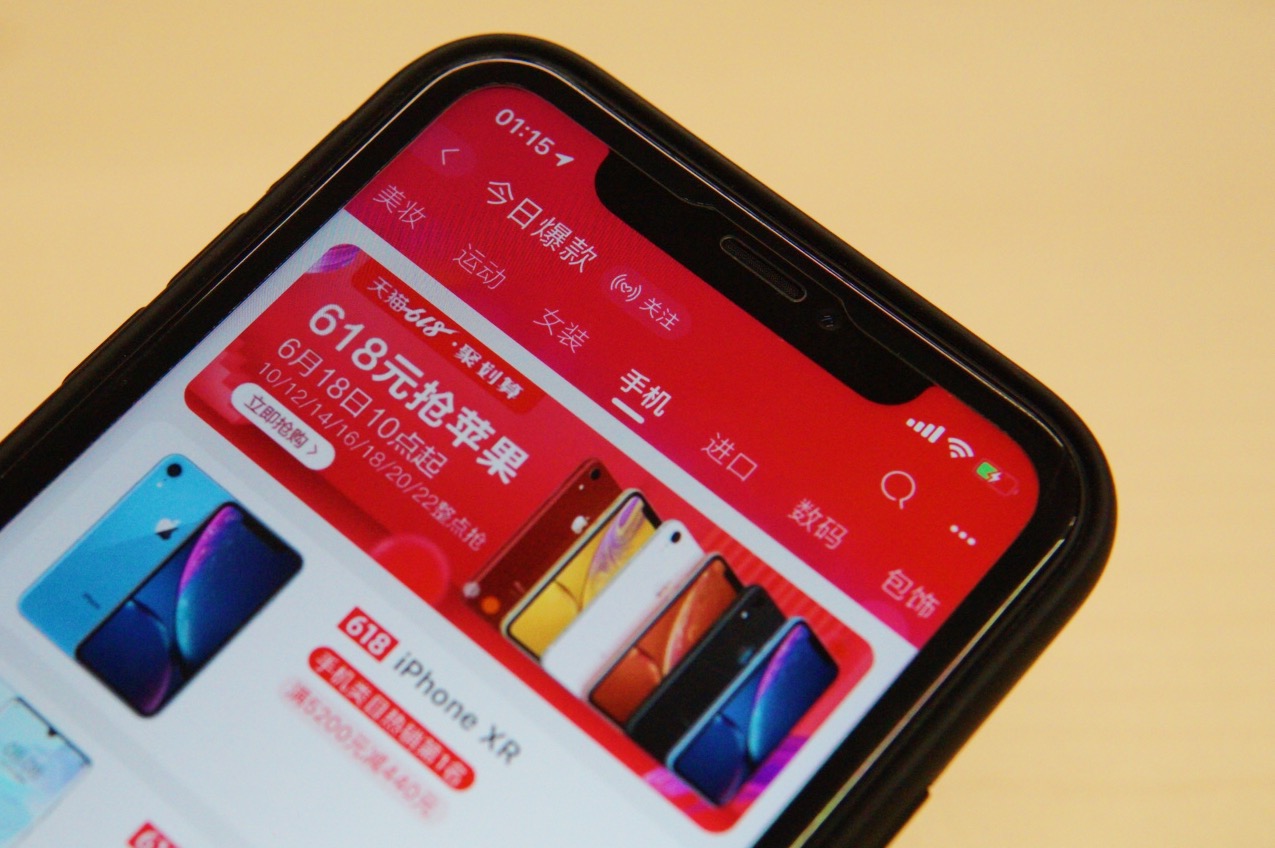 Amplifying Brand Reach
Juhuausan is only one part of Alibaba's suite of solutions that helped brands deepen their engagement with Chinese consumers during 6.18. Brands across sectors, ranging from cosmetics and food to gardening and musical instruments, used Alibaba's livestreaming channel to showcase and sell products, raking in over RMB 13 billion in GMV, among which nearly half came from consumers living outside of tier 1 and 2 cities.
Per Alibaba, the number of brand-led livestreams broadcasted during 6.18 grew over 120% from last year's festival. On June 5, Lanc√¥me invited 14 livestreamers to host sessions as part of its 6.18 campaign, including some of China's top livestreaming talent, such as Viya Huang. Huang's livestream booth alone helped sell about 4,700 of the brand's Advanced G√©nifique serum in an hour. By day's end, the livestreams garnered a total of over 6 million views and more than 10 million interactions while contributing to more than RMB 13 million in GMV for the L'Oréal-owned beauty brand.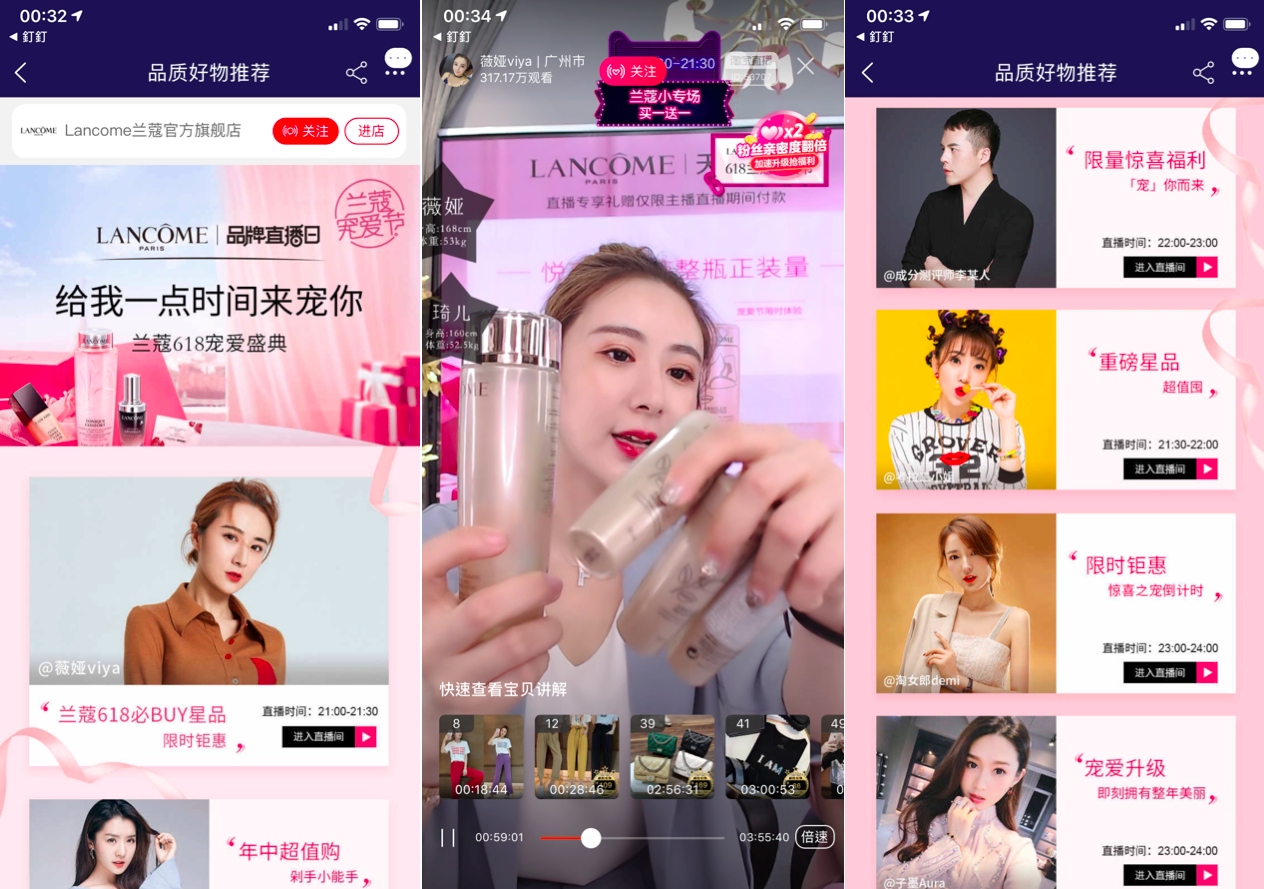 To help brands engage Chinese luxury shoppers, Tmall's luxury division, Italian fashion houses Ermenegildo Zegna, Moschino and Kering-owned jewelry brand Qeelin also held a livestreamed event on June 2, hosted by the popular Chinese actor Alan Yu, that drew 1.1 million views.
This year's 6.18 saw the highest participation from luxury brands yet, including all 113 brands on Tmall Luxury Pavilion, Alibaba's dedicated site for luxury and premium goods. The Pavilion's 6.18 sales more than doubled from last year, driven in part by consumers in China's so-called lower-tier cities whose increased spending power is behind an uptick in transactions on Alibaba's online marketplaces. China's twentysomething luxury shoppers, another important consumer demographic, also played a significant role in 6.18's success, Alibaba said in a statement.