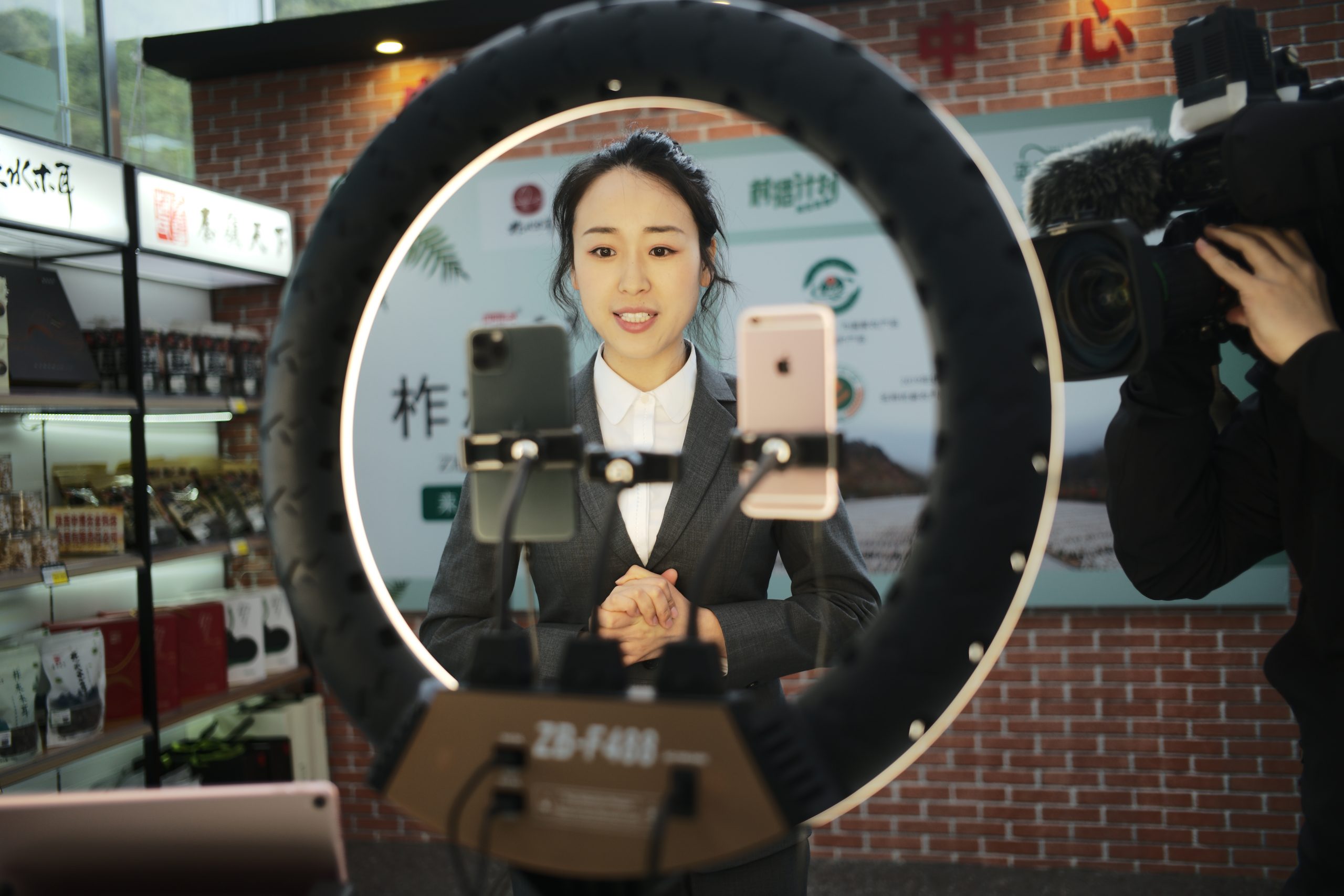 To help small businesses regain their footing after Covid-19, Taobao University, Alibaba Group's training and education platform, has curated a free webinar series to share the company's best-practice case studies and industry trends.
Taobao University's international arm, Alibaba Global Course, kicked off the initiative last month with two English-language online lectures broadcast via Alibaba's DingTalk app to over 500 small and medium-sized enterprises from Africa, Europe and North and Southeast Asia. The webinar series, titled "Digital Insights 2020," aims to support businesses looking to make use of technology to mitigate impact from the pandemic and regain growth, and is part of Alibaba's ongoing companywide relief efforts for SMEs related to the coronavirus outbreak. "We are starting to see green shoots of recovery as consumers in China are now spending even more than before the pandemic, providing much-needed revenue – especially for SMEs," said Huang Lei, head of Taobao University.
"More importantly, we have seen that brands that took the opportunity to go all-in on digital and online platforms are emerging stronger," he said. "We hope to provide SMEs around the world with learnings based on the experience of their successful counterparts in China."
Launched in 2016, Alibaba Global Course was designed to tailor Taobao University's learnings, expert community and training modules to international businesses, organizations and entrepreneurs outside of China, helping them navigate the fast-evolving Chinese market and digitize their operations. To date, the education platform has hosted over 100 courses for more than 40,000 people in Europe, Australia, Southeast Asia and North and South America, including custom workshops and executive courses for South Korea's Lotte Group, Thailand's retail giant Central Group and Changi Airport in Singapore.
The first two sessions of the Digital Insights series focused on helping global SMEs get back on their feet in light of Covid-19 and covered case studies, including one of Forest Cabin, a Shanghai-based skincare brand which pivoted quickly from its offline-reliant business model and moved its marketing and sales online via livestreaming.
The series also shared key measures Alibaba's businesses took when the coronavirus hit China. One session looked at how the company's New Retail supermarket Freshippo rapidly deployed remote pick-up and drop-off points to address social-distancing requirements, while another webinar explored how the company leveraged digital technologies and its logistics arm Cainiao to help farmers sell their produce online. Lecturers also tapped the experience of China's brick-and-mortar retailers and shared the ways they used technology to cope with supply-chain disruptions, reshape the online-to-offline shopping experience for consumers and drive foot traffic to stores as they reopened following lockdowns.
During one of the webinars, speakers from global management consultancy Boston Consulting Group shared consumer insights and trends in the post-pandemic business landscape. They also unveiled "Ali-BCG DeEP," a new digital-branding tool developed with Alibaba's e-commerce marketplace Tmall that helps merchants quantify their brand values as well as access real-time consumer insights and competitive analysis.
Since the outbreak of Covid-19, Taobao University has been hosting various programs aimed at helping brands and businesses weather the pandemic. In February, it ran a series of tutorials on livestreaming, and in April, it broadcast live sessions on Southeast Asia's market opportunities and consumer landscape for merchants on Tmall, Taobao and Lazada. The educational platform also said that it would host more Digital Insights webinars in the coming months.
Sign up for our newsletter to receive the latest Alibaba updates in your inbox every week.