During an industry event this week, Alibaba Group's Chief Marketing Officer Chris Tung touched on how marketing plays a part in the company's philanthropic efforts – from livestreaming to green logistics – and what "marketing for good" means to him.

Below are Tung's remarks, which have been edited for brevity and clarity.

At Alibaba, we aim to be a responsible stakeholder that has a positive impact on society, as well as encourage more people to get actively involved in charitable activities.

Our philosophy towards philanthropy goes back to the company's mission: to make it easy to do business anywhere. Alibaba believes in creating a level playing field for small and medium-sized businesses through digital innovation – and that small is beautiful. And we apply the same business strategies and market-driven mechanics we've developed over the past 21 years to our charitable efforts.

"Marketing for good" is about how a company applies marketing tactics to create positive social impact. Livestreaming, for example, has been very popular in e-commerce and social media environments, but its role goes beyond that.
Livestreaming is a marketing tool for good. On Alibaba's platforms, it is a digital tool that helps many merchants communicate with their customers. At the same time, it has also helped change the lives of vulnerable, disadvantaged populations in China, helping them boost their sales and recover losses caused by the Covid-19 outbreak.
Livestreaming has become an effective marketing method for vulnerable communities for several reasons:
It has low entry barriers and limitless boundaries: Once we provide the platform for livestreaming, rural farmers only need a smartphone and network access to start using this technology. Alibaba also provides livestreaming training to farmers in rural counties.

Alibaba's platforms provide insights that help farmers understand market trends, know their customers and, as a result, improve their sales.

Livestreams are traffic drivers. Taobao frequently hosts marketing campaigns for agricultural produce, as a way to drive increased consumer awareness and traffic to farmers' livestreams and their Taobao stores.
In 2020, more than 300 million users on Alibaba's platforms have purchased over RMB100 billion (US$15.26 billion) worth of goods from 832 poverty-stricken counties.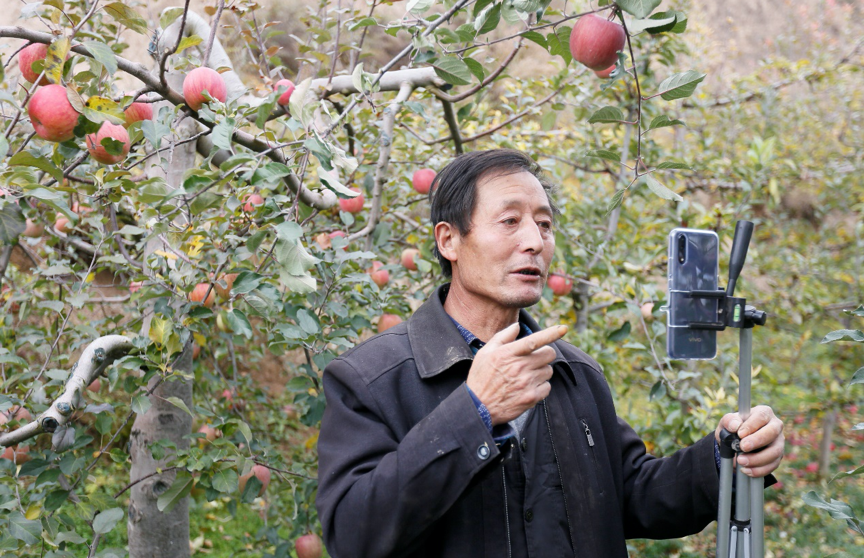 Another example that demonstrates how we use products and e-commerce campaigns to raise awareness for philanthropic efforts is our "Goods for Good" initiative.
On Taobao, tens of millions of products are marked by their sellers as Goods for Good, which mean that a portion of their sales will be donated to charitable projects. A single donation can be as little as RMB0.20.

These items are purchased daily on the platform. In 2020, about 480 million consumers and 2.5 million merchants, together, made more than 10 billion donations through the program, supporting over 3,000 philanthropic organizations. Consumers nowadays prefer to shop from merchants who share the same philanthropic values as them.

Alibaba promotes Goods for Good products via marketing campaigns throughout the year. Our algorithms prioritize their listings, increasing the exposure for the goods and the participating merchants. Goods for Good is a perfect example of how Alibaba integrates philanthropy with its business operations. It also shows how small acts can make a big difference.

In August 2016, Alipay, China's largest digital payment platform, introduced Ant Forest on its app to promote a greener lifestyle among users and encourage them to engage in low-carbon activities – such as paying utility bills online and walking to work instead of driving.
By completing these activities, users gain points that can be converted into virtual "green energy." For each virtual tree they plant with green energy points, real-life trees are planted in China's arid areas by Alipay and its philanthropic partners, such as SEE foundation. This initiative, in turn, inspires users to further adopt low-carbon and environmentally friendly lifestyles – forming a virtuous green cycle.

As of October 2020, over 550 million people have joined the Alipay Ant Forest initiative, planting over 200 million trees and helping to cut down 12 million tons of carbon emissions

In addition, Cainiao, Alibaba's industry-leading logistics network, also highly values environmental sustainability and has worked closely with brands to promote its green initiatives. Close to 40 brands, including L'Oréal and Giorgio Armani Beauty, have opted into using eco-friendly packaging materials with Cainiao.
It has also launched large-scale marketing campaigns to raise awareness for environmental protection. For example, during the 11.11 Global Shopping Festival, Cainiao set up 80,000 recycling stations across China to collect 100 million units of packaging materials within 14 days for reuse and recycling. During the event, Cainiao saved 2.2 billion pieces of paper by using electronic order forms. In the past five years, it helped saved 400 billion pieces of paper in total.
Cainiao also reuses original shipping containers to make deliveries, as well as "zip cartons" – special tape-free cardboard boxes designed by the company – to reduce the amount of sealing tape used in shipping. More than 86 million meters of plastic tape were saved as a result during 11.11 – enough to circle the Earth twice!
Some may ask whether we should focus on philanthropy during this difficult time. My answer is yes. Alibaba's commitment to philanthropy is for the long-term and it will make us stronger as a company to face the challenges presented now.
When we do business at Alibaba, we always ask ourselves what problems we want to solve and how we can respond to people's actual needs? We integrate our philanthropic beliefs into our business planning, execution and operations, and we support this with our technology and innovation.

"Marketing for good" is an important way for us to raise awareness and inspire more people to join in these efforts.

Sign up for our newsletter to receive the latest Alibaba updates in your inbox every week.