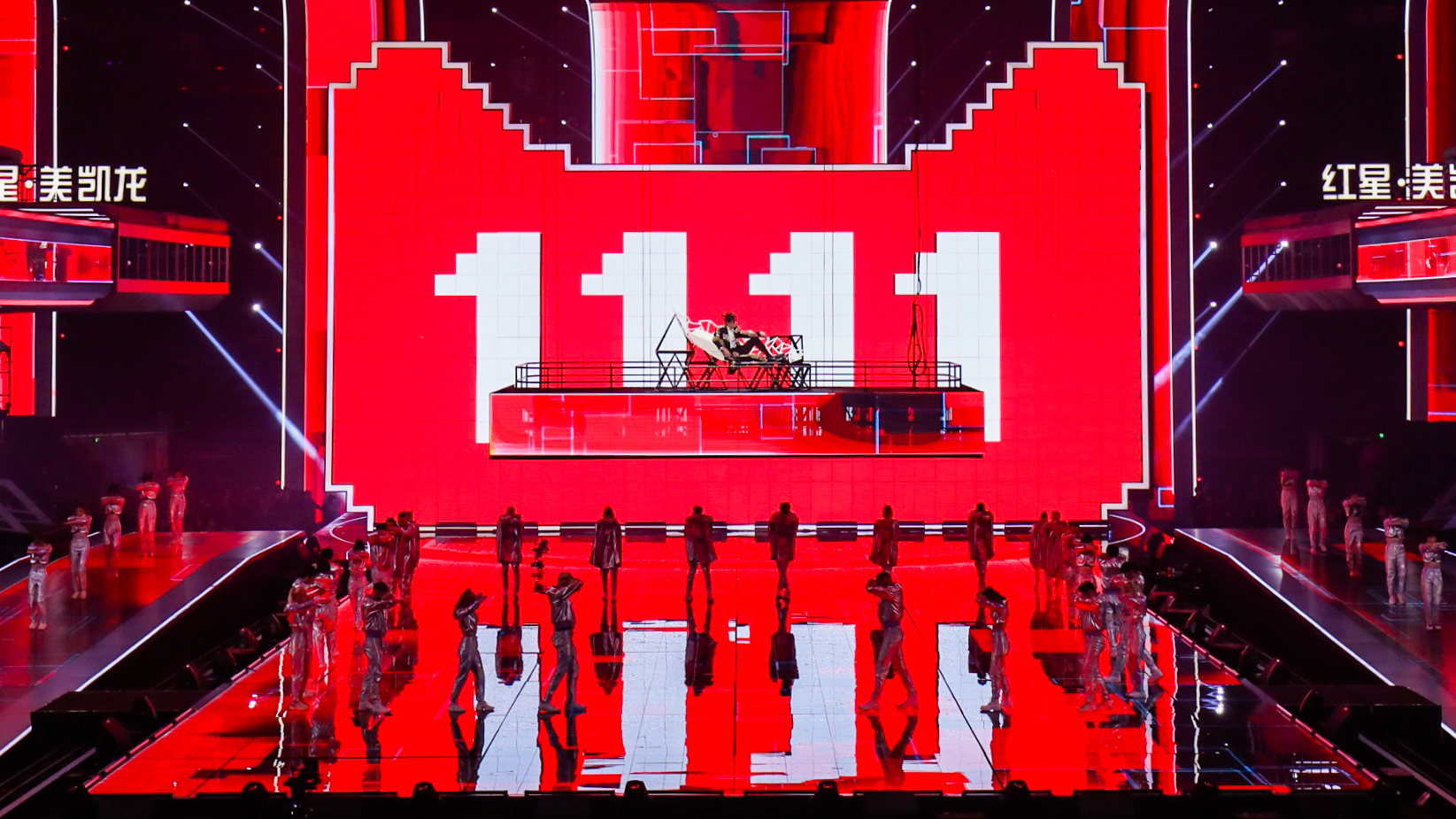 Alibaba Group's cross-border online marketplace Tmall Global has launched its annual pitch event for brands to gain fast-track access to China, at a time when a growing number of consumer brands are entering the world's second-largest economy.
Tmall Global's Go Global 11.11 Pitch Fest started accepting applications on Tuesday from small and medium-sized businesses (SMBs) based in the U.K., Ireland and the U.S..
Brands pitch their products to the Tmall Global team and receive advice on adapting their businesses to expand in China. Selected brands will be fast-tracked and launched on Tmall Global, which offers brands a low-risk way of testing and fine-tuning their strategies before establishing a fully-fledged presence in the market.
Tmall Global will also spotlight their products during China's largest shopping festival, 11.11, including a dedicated livestreaming session to boost the brands' visibility.
"Given the huge shift toward online shopping and the growing demand in China for American products, U.S. brands seeking international growth must have both a digital strategy and a China strategy," said Tony Shan, head of Tmall Global for the Americas at Alibaba Group, in a statement.
American businesses generated sales of over $54 billion to Chinese consumers last year via Alibaba's platforms. Since launching in 2014, Tmall Global has helped thousands of U.S. brands sell directly to hundreds of millions of Chinese consumers.

Consumer brands globally are looking to engage with Chinese shoppers, who have increasingly opted to make purchases digitally and domestically following Covid-19. The coronavirus pandemic has highlighted the need for retailers to adopt a digital strategy when travel to brick-and-mortar stores is inconvenient.

More than 100 U.S. brands have launched on Tmall Global since the beginning of this year. U.S. SMBs that have recently joined the platform include Washington-based luxury fragrance brand Antica Farmacista, New Jersey skincare brand Nuria, Ohio beauty brand Radha Beauty and California luxury handbag brand Senreve.

"Pitch Fest is a great opportunity for us to discover and support U.S. brands we believe can find success in the China market," Shan added.
Read more about the U.S. Pitch Fest

Similarly, Chinese consumers continue to buy high-quality products from the U.K. and Ireland. Since the start of this year, more than 40 British and Irish brands have launched on Tmall Global, including Holland & Barrett, Sweaty Betty, Rude Health, Jo Loves, Creed, Molton Brown and Child's Farm.

U.K. businesses sold $494 million worth of goods during 11.11 last year. Welsh beauty-tech brand SmoothSkin, for example, hosted a livestreaming session during the event that attracted more than 103 million views.
Read more about the U.K. and Ireland Pitch Fest

"China is an exciting market with huge growth potential, but we recognize it can seem daunting to some," said Tmall Global business development manager Zarina Kanji.
Pitch Fest comes as brands are generating record sales during China's second-largest shopping festival, 6.18, which for some brands is a choice moment to test demand for their products ahead of the largest shopping festival in November.
"It's a fantastic way for brands to gauge the response from Chinese consumers to their brands and products," Kanji added.
Last year, selected brands including America's oldest apothecary C.O. Bigelow and personal care brand Pipette leveraged the Go Global 11.11 Pitch Fest to test the China market and boost brand awareness by participating in 11.11.
Applications for this year's Pitch Fest are open to e-commerce-ready SMBs across all major retail categories, including apparel and accessories, beauty and personal care, health and wellness, consumer electronics, home goods, food and beverage, as well as baby, kids and maternity. The deadline for brands based in the U.K. and Ireland is July 16, while the U.S. Pitch Fest will receive applications through August 6.
Sign up for our newsletter to receive the latest Alibaba updates in your inbox every week.