Alibaba Group's online marketplace Taobao this week rolled out a new version of the shopping app that's more accessible for senior users.
Piloted ahead of China's 11.11 Global Shopping Festival, Taobao's "senior mode" features larger text and icons, simplified navigation and voice-assisted technology, which allows senior citizens to search for products using voice commands.
The homepage highlights games that have been popular among elderly users, including the Baba Farm program where users tend virtual crops to unlock discounts for agricultural produce.
"In the future, we will explore new ways to make online shopping easier for seniors, such as functions that allow their children to help them browse and select products," said Shao Xi, the project manager overseeing the new service.
China has the world's largest elderly population. Per China's latest census published in May this year, the country had more than 264 million people aged 60 or over in 2020 – making up 18.7% of the population.
Alibaba's digital tools became an integral part of everyday life for seniors during the coronavirus pandemic. Orders made by users over the age of 51 increased by 125% on delivery platform Ele.me last year, while Alipay's elder-oriented "care version" recorded a 6.6-times jump in visits year-on-year in the first half of 2020.
Covid-19 concerns may now be fading in China, but elderly users remain a priority across the Alibaba ecosystem. Last month, Ele.me introduced an elder-friendly mode within its app featuring a simple homepage with large fonts and buttons to make ordering food and grocery easy.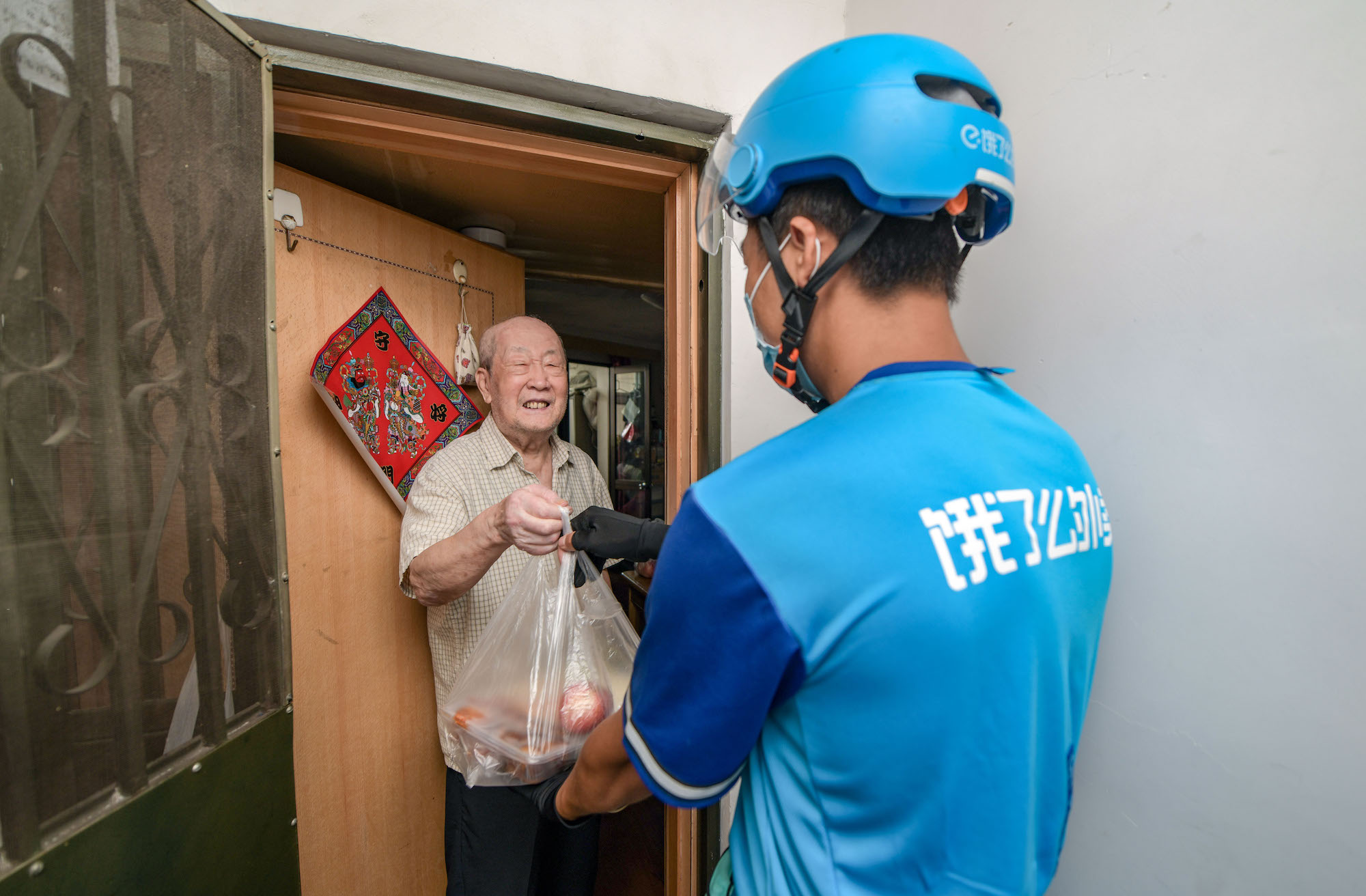 This isn't the first time that Alibaba has enhanced its platforms and services for the silver market, which was estimated to be worth RMB3.79 trillion (US$588 billion) in 2020 by the China National Committee on Ageing.
In 2018, Alibaba launched the "Taobao for Elders" channel to make account registration and app navigation more accessible to seniors. It includes a peer-to-peer chat function allowing family members and friends to easily share products and consult each other, as well as a "pay-for-me" option to pay for another's purchases.
Within the Taobao app, senior users can find how-to guides and training programs for everything from online shopping and payments to ride-hailing and booking online doctor's appointments, as well as a dedicated customer service hotline.
Improved accessibility features benefit a range of people. In 2018, Taobao debuted an advanced artificial intelligence that reads text written on images, improving the shopping experience for blind and partially sighted users. The shopping platform estimates that roughly 300,000 visually impaired shoppers use the AI tool to browse 2 million products each day.


To receive the latest news directly in your inbox, sign up for the weekly Alizila newsletter