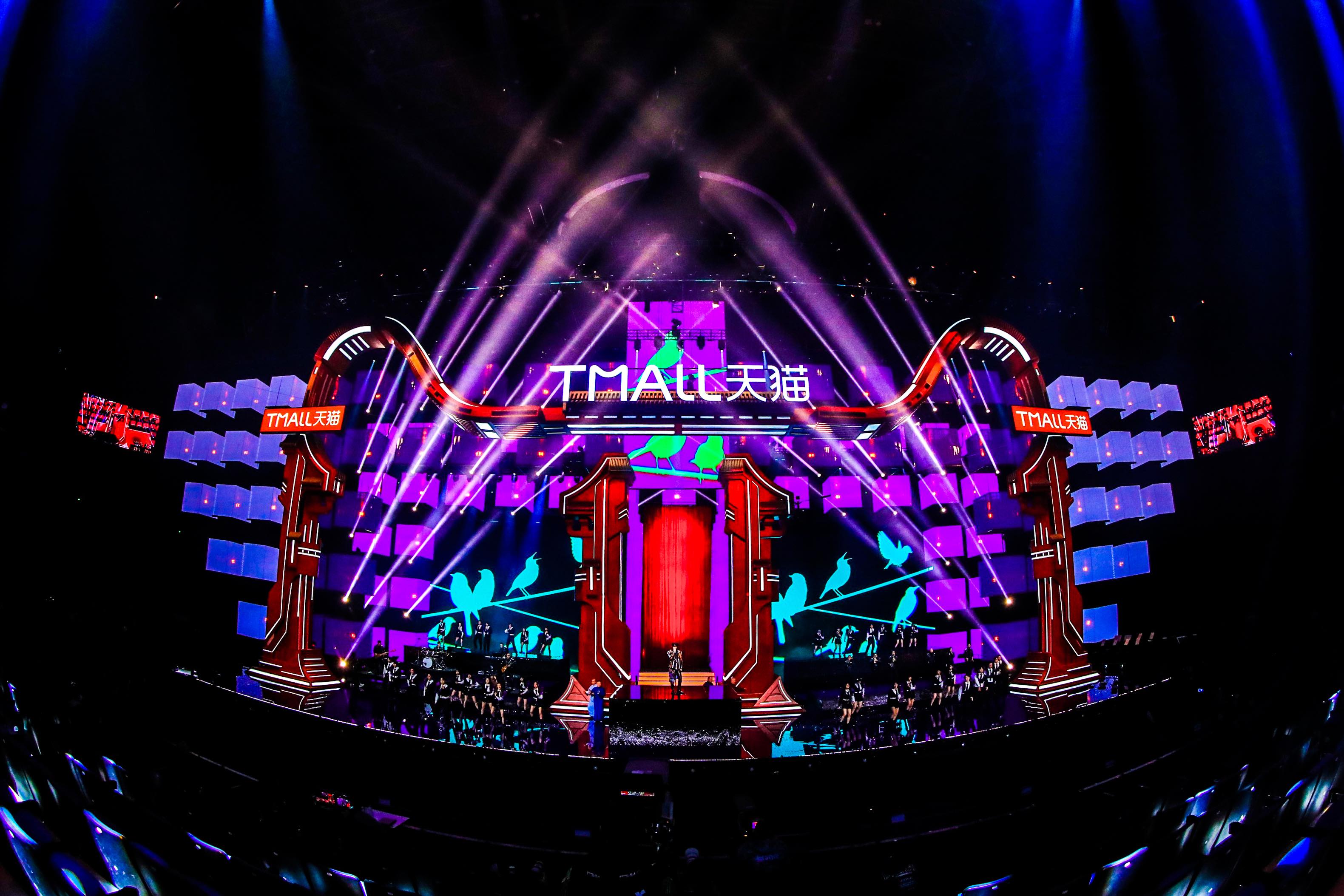 This week, Alibaba Group's annual 11.11 Global Shopping Festival — the largest shopping event on the planet — hit milestones in terms of sustainability, inclusivity and GMV, while merchants pursue a new definition of 11.11 success anchored in long-term customer loyalty.
In other news, five smaller businesses shared their experiences overcoming barriers to China's consumer market, while we spoke with premium haircare brands making waves in the world's second-largest economy.
Missed the action last night? Scroll through our Live Blog to catch up.
Alibaba's Just Set an 11.11 Record, But It's Looking Beyond Numbers
The 11.11 festival hit a new high, closing out the event this week with US$84.54 billion in gross merchandise volume.
The two-week shopping blitz already dwarfs all other retail events on earth, but this year was by far its largest edition to date, bringing together at least 900 million Chinese consumers and 290,000 brands.
The pandemic has brought unprecedented challenges to brands and retailers but also accelerated their digital transformation, as exemplified in brands' consumer engagement strategies during this year's 11.11, said Alibaba Group President Michael Evans.
"China remains an incredibly important market for brands to find growth today but also for growth in the future," said Evans. Listen to his full remarks in the video below.
Watch Alibaba President Michael Evans explain why the shopping festival is an opportunity for U.S. retailers and brands. Video credit: Alibaba Group
Click here to keep reading about what made this year's 11.11 so special
How Retailers Can Turn China's 11.11 Shopping Festival Into Year-Long Success
E-commerce in China is no longer limited to a single event — even one as enormous as 11.11 — as digital shopping becomes a mainstream activity throughout the year.
There is a new definition of 11.11 success, consultants at Bain & Co point out in a new report, one that's anchored in customer loyalty as well as customer acquisition.
"This shift in mentality will really help you win not just on day one […] but the remaining 364 days of the calendar year as well," James Yang, a Partner at Bain & Co and one of the report's authors, told Alizila in an interview.
Discover more insights here
Top Five Challenges Facing Small Companies Entering China and How to Overcome Them
We all know that selling to China's 1.4 billion consumers is an epic undertaking, which is magnified for small and medium-sized enterprises. So how do they tackle problems along the way?
Alizila spoke with SMEs on cross-border marketplace Tmall Global to identify the top five challenges they faced and learn how to overcome them. These brands range in sector, size and age, but are united in their ambition to grow in China, the world's second-largest economy.
Their challenges on this quest included overcoming supply-chain logjams and staying true to sustainable business practices. We also talked to companies looking to sell luxury items over the internet and those worried about dealing directly with consumers. A common concern was the cost of entering a new market.
Scope out the full list here
Making Waves: Challenger Beauty Brands Disrupt China's US$9 Billion Haircare Market
As the coronavirus pandemic shuttered hair salons, women embraced greying locks and let their bangs grow out, sending shockwaves through the haircare industry. However, a few nimble merchants rode a surge in e-commerce and China's swift rebound from the pandemic, helping them outperform the industry.
"China, for the better part of the last year, recovered significantly faster than the rest of the world. People can travel, eat out and are literally getting on with their social lives," said David Leong at British hairstyling brand ghd, which launched in China seven months ago.
Millennial and Gen-Z consumers have emerged as trendsetting demographics and have shown a marked preference for shopping online and discovering niche brands. That's an easier pastime in China where digital channels represent roughly 60% of haircare sales, according to estimates from market research provider Euromonitor International.
Read the full story here to learn how challenger haircare brands are making it big in China
From Almond Milk to Sesame Paste, Vitamix's Local Recipes Meet China's Push for Healthier Diets
Jodi Berg, president and CEO of US blender company Vitamix, has a recipe for success in China. The company's flagship product may be less well-known in the world's second-biggest consumer market, but the message it carries about healthy eating matters to everyone.
The company was founded by her great-grandfather William G. 'Papa' Barnard who lost his wife in the 1919 global Spanish flu pandemic. "He became convinced that a healthy diet could boost immune systems and improve quality of life," Berg told Alizila.
Vitamix began to revamp its direct-to-consumer approach for the Chinese retail market in 2019, Alibaba to raise awareness about its products. Household sales have soared: it has achieved more in the past year than it had forecast for two or three — including an Alibaba "Users' Favorite Product" award.
Watch how Vitamix has blended its 100-year-old tradition with digital tools in its China strategy. Video credit: Alibaba Group
Learn more about Vitamin's journey in China here
Author and Entrepreneur Frank Lavin on Entering the China Market
Alizila spoke with Frank Lavin, who has spent 30 years in both the public and private sectors helping companies succeed in China.
Before becoming an entrepreneur, Frank had a stellar career in Washington as the top trade negotiator for China and India in the Commerce Department and later served as US Ambassador to Singapore. As CEO and Founder of Export Now, a China e-commerce solution firm, Frank has facilitated hundreds of market entries for international brands from Fender to the NFL.
Frank recently authored "The Smart Business Guide to China's E-commerce", which offers advice for companies at every stage of their China journey. s 11.11, he joined us to share some key takeaways.
Listen to the full episode here
Designer Brand AMI Paris Brings Parisian Chic to Chinese Gen-Zs Through Luxury Pavilion
Founded 10 years ago in Paris, clothing brand AMI Paris launched last year on Tmall Luxury Pavilion to offer wardrobe essentials beloved by young Chinese consumers who crave the brand's chic, effortless look.
Watch the video to learn more about how Alibaba's innovative offering has helped AMI accelerate its success in China.
Take a peek into AMI's rapid expansion into China. Video credit: Alibaba Group
Alibaba Cloud Shortlisted for Swiss Government Cloud Computing Project
The Swiss government has shortlisted five global top cloud service providers including Alibaba Cloud for its public cloud project. The project, worth up to CHF110 million (US$120 million) will accelerate nationwide digital transformation with cloud innovations.
Public cloud spending in Switzerland has been climbing and in 2019, the government's budget for cloud-based projects grew by 15% year-on-year. Demand for Software as a Service (SaaS) dominates, though Platform as a Service (PaaS) and Infrastructure as a Service (IaaS) are growing in popularity.
Alibaba Cloud aims to actively participate with the public cloud opportunities in the region, and is planning to invest in building its local ecosystem through partnership and local talent training. As the digital technology and intelligence backbone of Alibaba, Alibaba Cloud is consistently named the third biggest global provider for IaaS by analysis firms such as Gartner.
Cainiao Officially Launches the Liege eWTP Hub in Belgium
Cainiao announced this week the official opening of the first 30,000-square-meter warehouse of the Liege eWTP hub located at Liege Airport in Belgium.
Chosen for its central position, efficient infrastructure and regional pool of talent, Liege Airport is home to the eWTP hub, equipped with Cainiao's latest logistics digital technologies. This includes Cainiao LEMO PDA, a light-weight handhold operations terminal designed and developed to digitize the flow of goods.
"The arrival of the Cainiao eWTP Liege Hub underlines the importance of Liege Airport as a vital link in international trade and a key platform for e-commerce," said Frédéric Jacquet, CEO of Liege Airport. "Alongside general cargo and express, e-commerce represents a diversification opportunity for the airport but also the promise of job development which is one of the reasons that our company exists."