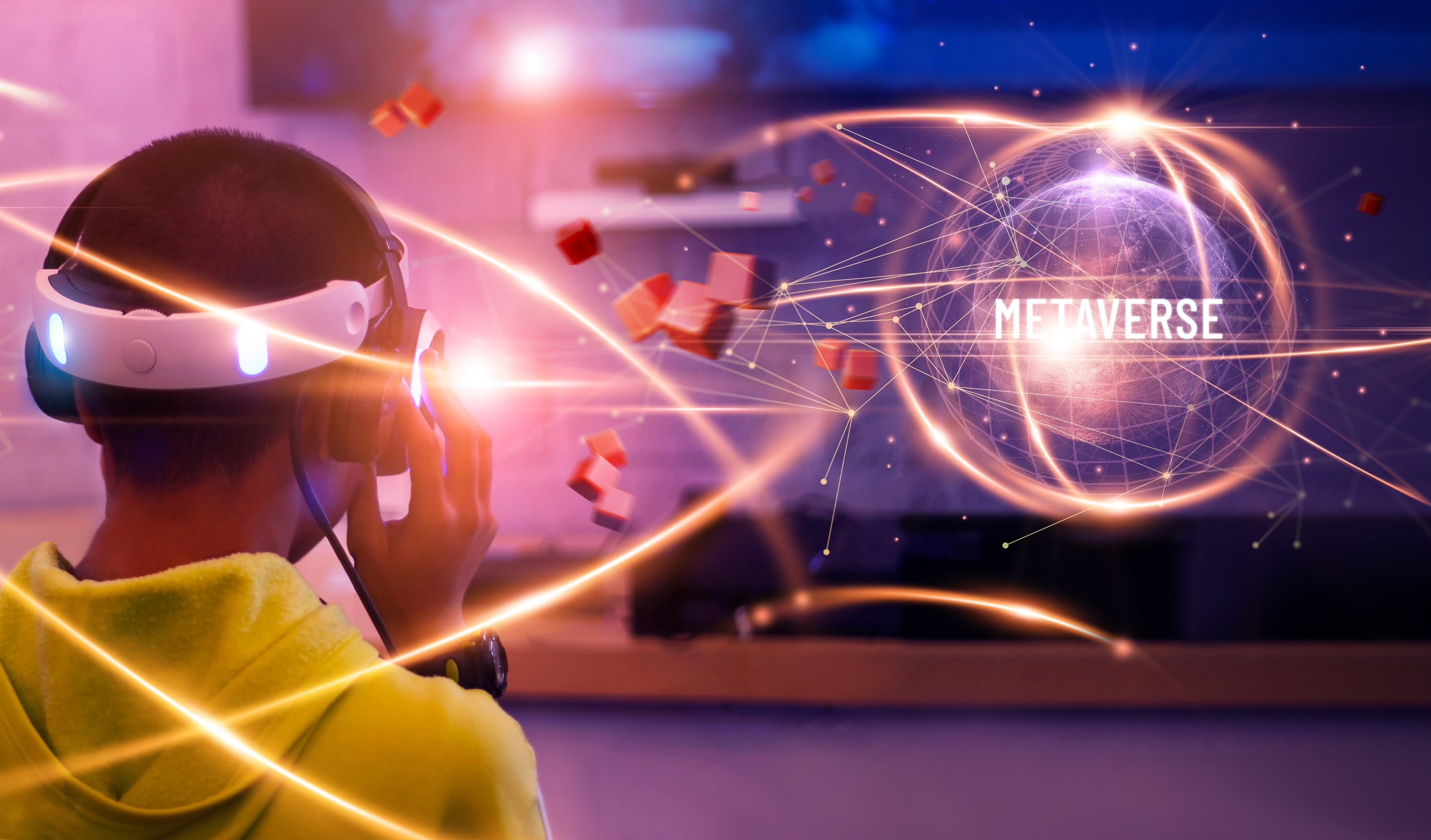 This week, Alibaba Group's research wing DAMO Academy signed on as a founding member of the Metaverse Standards Forum, an initiative dedicated to developing the host of virtual realities we also call the metaverse.
In other news, Alibaba announced this week that eight applications across its ecosystem have been updated with additional functionality for elderly and visually-impaired users.
Also this week, Africa's Business Heroes (ABH) closed its application portal as judges around the world began the difficult task of selecting 50 finalists for the second round of pitches.
Alibaba's DAMO Academy Joins as Founding Member of The Metaverse Standards Forum
The research and development branch of Alibaba, DAMO Academy, joined hands with dozens of companies this week in launching a global initiative dedicated to fostering cooperation and development in the metaverse space.
The Metaverse Standards Forum is on a mission to improve cooperation on interoperability standards, making it possible for companies' virtual worlds to link with one another.
"We look forward to sharing our technology knowhow and joining global industry leaders to accelerate constructive dialogues to advance new initiatives in the Metaverse space," said Dr Tan Ping, head of XR Lab at DAMO Academy.
Alibaba is joined by computer developer Microsoft and social media company Meta, as well as other leading technology organizations. Meetings will likely start next month, according to a statement released by the forum.
Apps For Everyone: Alibaba Platforms More Accessible Than Ever
Alibaba has made eight apps in its ecosystem more accessible to elderly and visually impaired users from 2015 to 2021, the company revealed this week.
Taobao, Alibaba's online marketplace, rolled out a "senior mode" for its app late last year featuring larger text and icons, simplified navigation and voice-assisted technology.
Following Taobao's lead, streaming platform Youku upgraded its app by adding a voiceover screen reader for the visually impaired.
Alibaba's on-demand delivery platform Ele.me also released a version in September last year featuring larger fonts and an easy-to-use homepage to simplify the delivery process.
Alibaba established a committee dedicated to improving tech accessibility in 2019. The committee works to ensure that everyone can enjoy the benefits of digitalization, starting with integrating accessibility into the development process for tech products.
Judging Rounds Begin at Africa's Business Heroes 2022
Applications closed this week for the 2022 edition of the ABH entrepreneurship competition, which sees thousands of startup founders go head-to-head for a chance at $1.5 million in funding.
The Jack Ma Foundation-backed event reported a 300% increase in applications received this year, covering all 54 African countries.
Applications from smaller countries, such as Madagascar off the continent's eastern coast and landlocked Eswatini, increased by 1350% compared to last year's competition.
The 50 finalists selected to compete in the second round of challenges will be announced at the end of July.
Chinese Consumers Shop for Hobbies This 6.18
Alibaba's 6.18 Mid-Year Shopping Festival drew to a close this week, ending a month-long shopping campaign that saw niche hobbies drive consumption trends.
This year's shopping festival was unique, as shoppers and merchants alike took a breath following months of intermittent lockdowns.
But that didn't stop more than 260,000 brands from participating, including over 400 new merchants who saw their gross merchandising value (GMV) growth rate exceed 100% during the festival.
Many consumers took part as well, using the opportunity to buy up products for hobbies and pastimes ranging from fishing to facial care.
"Interests-based consumption, once popular among niche communities, has gone mainstream," Yu Huanhuan, Head of Marketing at Alibaba's cross-border B2C platform Tmall Global, told Alizila.
Read more here
Global Brands Leverage Alibaba to Overcome Logistic Obstacles
Tmall Global and logistic affiliate Cainiao Network are working together to roll out innovative solutions for domestic and cross-border shipping concerns.
Japanese brand Bb Laboratories and French brand Enfance Paris are among the first batch of Tmall Global merchants benefitting from integrated logistic solutions such as multiple warehousing locations and a one-click inventory transfer function between warehouses.
Learn what they say about the measures in a video interview here
All Aboard: China Jumps on Skateboarding Trend This 6.18
Skateboarding, once a countercultural outpost uniting adrenaline-seeking youth globally, is on a roll in China.
Sales of skateboard-related items jumped 290% on Tmall between May 31 and June 3 for this year's 6.18 Mid-Year Shopping Festival, according to the platform.
After decades as an underground sport confined to back alleys and building stairwells, this is a paradigm shift for skaters as well as consumers. Brands are working to keep up.
"Parents used to shoo their kids away from skaters when seeing them on the street; now they send them to classes to learn skateboarding skills," Bejing-based skateboarder Elon Shi told Alizila.
Shi, now a key opinion leader (KOL) in skateboarding circles, has more than five million followers across social media platforms, including many first-time skaters.
Get the full scoop here