"Garbage sorting" has become a buzz-phrase in China this month, as Shanghai adjusts to tougher recycling rules.
On July 1, Shanghai put into effect a mandatory sorting scheme, requiring residents to separate trash into four categories: recyclable, hazardous, wet (perishable) and dry (other) waste. Tossing something in the wrong bin can mean fines up to RMB 200 ($29) for individuals, while violating companies and organizations risk penalties of up to RMB 50,000 ($7,262).
But therein lies the problem for Shanghai residents: Many have found the definitions for each category to be less than obvious. For example, facial masks go in the dry-waste bin, instead of wet waste. Expired drugs are hazardous waste, while traditional Chinese medicine residue is wet garbage. As a result, reactions to the policy have quickly gone from talk among neighbors on Shanghai's streets to an online sensation, with netizens – as China's internet users are known – agonizing over "the strictest sorting rule yet."
Those netizens have been voicing their confusion about which bins are right for their gum, napkins and fish bones. They've also joked about how volunteers staffing drop-off depots greet them by asking, "What kind of trash are you [throwing]?" This remark became a trending hashtag on Chinese microblogging site Weibo, generating over 20 million views to date. Meanwhile, videos with the tag "trash-sorting" have attracted more than 2.16 billion views on popular short-video app Tik Tok.
In response to the upset, business units across Alibaba's ecosystem are jumping in to help make life easier for recyclers – not least through sales on e-commerce platforms Tmall and Taobao. In the run-up to the new policy coming into effect, over 3 million bins were sold on Taobao in June. In the same month, consumers also spent over RMB 250 million on "multi-compartment recycling bins" on Tmall and Taobao. But Alibaba technology is doing its part as well, the company said.
Trash-Scanning on Taobao
Immediately after Shanghai's announcement of the new recycling scheme, about 30 Alibaba employees – including product managers, front-end engineers, algorithm engineers and designers – formed a volunteer task force to find a technology-based solution. In less than 48 hours, they piloted an artificial intelligence-powered "trash-recognition" tool on Mobile Taobao and digital wallet Alipay to help residents properly sort their garbage. More than 12 million users have used the new feature to date, said Taobao.
To access the feature, Mobile Taobao users tap the app's "scan" icon or simply search for the phrase, "What kind of trash are you?" The app then shows users which category the trash belongs to, as well as a shortcut to a special channel on Idle Fish, Alibaba's used-goods marketplace, where recyclers can book free pick-up services for everything from old clothes to refrigerators. Users also receive corresponding "green power" points on Alipay's mini-program Ant Forest when they recycle.
"We wanted to use AI to help solve social problems, to make garbage-sorting less difficult and more fun and convenient," said Lin Jie, a task force volunteer and senior product manager at Taobao.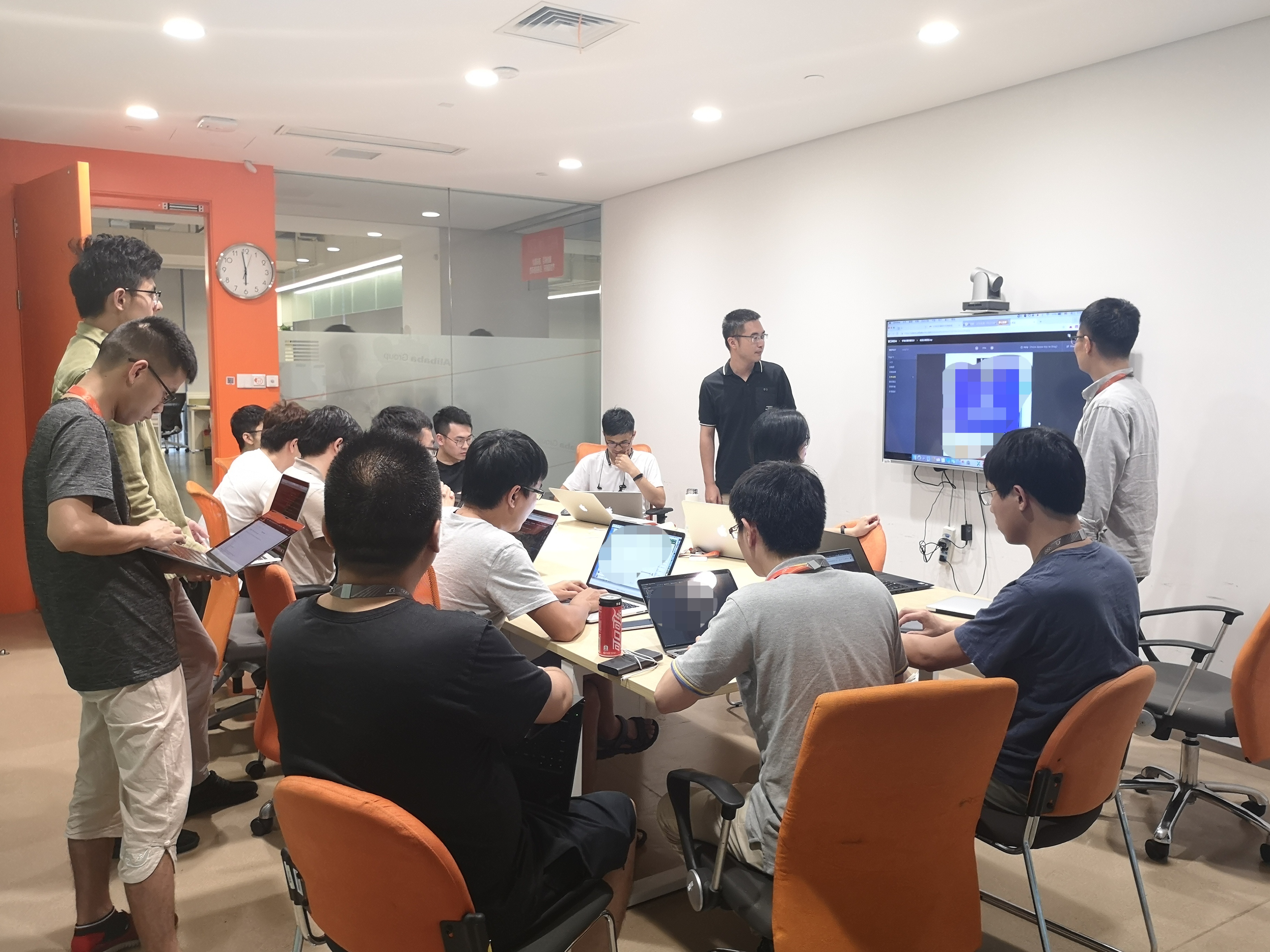 The pilot version is still a work-in-progress and has to be further "trained" for accuracy, the developers said. Researchers train AI applications with huge amounts of data – millions of images, for example – to help algorithms learn certain characteristics and patterns.
"AI recognition technology becomes more accurate the more people make use of it," said task force member Pan Pan, senior staff algorithm engineer at Alibaba DAMO Academy. "This trash-sorting [feature] needs huge amounts of visual information, so we need users to actively upload waste data and help us collectively train it."
If the search results are wrong or the system doesn't recognize an item, users can type the name of the object into the tool. Each time they help classify an item, they are rewarded 0.1 charity hours on Taobao's Three-Hour Volunteer Service platform, which originated from a program for Alibaba employees to commit to three hours of charity service each year.
There's a Mini-Program for That
Consumers can also access the trash-recognition technology on Alipay, the e-wallet operated by Alibaba affiliate Ant Financial, by tapping the "scan" icon. If the app spots a recyclable item, it also shows a portal directing users to Alipay's recycling platform, which allows them to schedule a free pick-up.
The service, launched six months ago, is similar to that of Idle Fish except that it also collects household recyclables such as cardboard boxes, plastic bottles, glassware and metals. Over 2.5 million people across 16 cities have used this service to date, with users recycling once per week on average, according to figures from Alipay.
Separately, Alipay also features an educational mini-program, called "Garbage-Sorting Guide," that offers users a quick portal to find the right bin for their trash. They can search via keywords, audio recordings or by uploading a photo. The mini-program lists over 30,000 items and their classifications, Alipay said.

'Tmall Genie, What Kind of Trash Is'Ķ'

As the Chinese government looks to expand the sorting regulations throughout the country, the technology needs to be scalable and capable of quickly adapting to the different recycling classifications of each city, said Daniel Cui, senior data engineer at Alibaba A.I. Labs.
Cui was the lead developer of the "knowledge graph" that powers the trash-sorting feature. Knowledge graphs are essentially "knowledge networks" that help machines identify and describe the relationships between diverse pieces of information, or "nodes." It is one of the most important underlying technologies of the Labs' Tmall Genie smart speaker, helping the system to quickly understand intentions behind user queries and "reason" through massive volumes of information to find the correct answer, he said.
"Alibaba already has a huge amount of product information on its platforms. We can leverage those existing categories and connect them with different garbage classifications, like labeling certain food subcategories as wet waste," said Cui. "If we want to localize the feature to another city's recycling rules, like Beijing, we can simply adjust the knowledge graph and change the classification from 'wet waste' to 'kitchen waste.'"
WATCH: Tmall Genie Helps with Recycling
The "trash-sorting knowledge graph" now accounts for tens of thousands of objects, supporting the queries made through the trash-recognition features on Mobile Taobao, Alipay and the Tmall Genie smart speaker, which Cui helped launch.